Mastering different personality elements can help you to connect personally and more importantly, break down assumptions about how people should be treated. Such recognition can trigger a huge beneficial change in a business environment – if you know how to make it happen.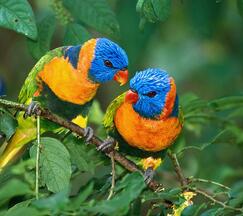 CFOs' Communication:

One-on-one basis

However troublesome personal relationships are, they partly decide how effectively an organisation operates. To weed out the nuisance from CFOs' daily concerns, Deloitte CFO Insights (2013) also advised how each element should be attended to.

When interacting with Drivers, you should:
Keep your composure and behave casually
Be brief and directly to the point
Give Drivers respect and recognition of their achievements and abilities
Be assertive and fight for your perspectives
Take advantage of their leadership nature by encouraging them to lead events or take initiative
Regarding Pioneers, you should:
Be as lively, energetic and optimistic
Consider their ideas, use their creativity and develop their talents
Talk about freedom and adventure
Wake up - Be bold
Emphasise on imaginative materials
Let them be in the spotlight
When communicating with Integrators, don't forget to:
Be sensitive and sincere
Listen with your ears – eyes – and heart
Make eye contact
Think contextually and long term
Balance ideas with emotions
Offer support
Mention people factor
Dealing with the Guardians, remember to:
Give ascertained information, avoid anything vague
Keep your composure and stay calm
Plan things ahead and follow them
Details please!
Get ready for questions
Be aware of risks and how to minimise them
The bullet points above are now your secret recipe to ease up individual discrepancies. Working well on your one-on-one relationships is the second phase of the "communication perfection" process. You will see for yourself how practical it is when teaming up later!