The success of the hotel industry tends to go hand in hand with the state of the economy. With extremely large buildings and surrounding property to maintain, overhead is steep. Owners and managers will often keep out-dated technology rather than upgrade in an effort to keep the costs down. Randy Steinbeck, Vice President of Sky
Resorts in Orlando
, says, "Forgoing technology upgrades may be sound enough in the short run but the long term effect may not measure up to close scrutiny. Stay relevant using technology with the guest first and foremost in every decision." With never ending changes and upgrades in technology possible, how will a hotel manager decide which ones to install and what to skip?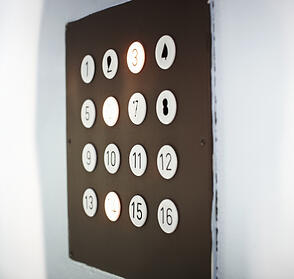 GUEST EXPECTATION
Anytime guests are paying for goods or services, there is a certain level of expectation regarding money spent versus goods and service received. The hotel industry is more complicated than the average purchase of goods or service. For one thing, it's both a good and a service. A guest is paying for something tangible, although temporary, by purchasing a room for the night or longer. At minimum, a room with a bed, bath, linens and other useful furniture are expected. A guest also expects service. The room must be clean and ready for use. If anything is wrong with the room, quick attention and a solution will be expected. Beyond the basics is technology. Hotel guests today expect a certain level of technology in even the most austere express hotels and high-end hotels or resorts have a much greater level of expectation. These days WIFI access is almost a given these days and the faster the better.
UNSEEN UPGRADES FOR GUEST CONVENIENCE
Customers don't need to see or use every new thing for it to have an impact. An upgraded booking system that makes it easier for employees to fill rooms properly is something the guest may not see in place but will feel the results of when waiting for confirmation.
Another example of unseen technology that has a huge impact on guest satisfaction is bag checking software. With software able to read airport luggage tags for checking in and delivering bags quickly, the concierge can better serve guests and this service will be noticed and appreciated.
GUEST FRIENDLY TECHNOLOGIES
Quick check-out is convenient for the guest. For those in a hurry to get on the road or to the airport, a quick answer to a text for check out is much easier than a dash to the lobby and another wait in line.
Some new systems offer online check-in through cell phone apps and keyless room entry systems using text messages. A guest can open the hotel room door with an SMS code given at check-in. This convenient method of checking in saves time and is welcomed by the typical tech savvy guest. For security reasons, the customer will still be required to show a photo ID upon entrance to the hotel property but overall, phone app check in and SMS key entry systems are convenient and well liked.
INTERNATIONAL GUESTS
When serving the international customer, their smart phones and tablets won't usually work with local technology systems or are too expensive to use with data roaming charges so high. Hawthorn Suites Universal, part of the Sky Resorts hotel group, are implementing reprogrammable phones with Navigation Tabs and rent them out daily, giving the international traveler access to a phone on local US plans – with the GPS capacity to explore all Orlando has to offer.
Choosing technology upgrades and maintaining profit means walking a fine line between guest contentment and staying in business. Randy Steinbeck makes a great point by reminding us to first consider the guest in every decision regarding technology. By doing so, a hotel manager can more easily determine necessary upgrades versus unnecessary expenses.
| | |
| --- | --- |
| | Carla C. Burton is a self-employed Travel and Hospitality writer with a BBA in Business Administration from Bond University. Although a Gold Coast native, Carla moved to Melbourne in 2008 to further her writing career in the Travel industry. Carla has become a top contributor to many travel blogs world-wide, including many resorts in Orlando, FL, and thoroughly enjoys the freedom that self-employment has provided her. To find out more about Carla or to follow her other posts, follow her on Twitter @CarlaCBurton |