The hospitality industry is a multi-billion dollar industry that typically relies on the availability of people's leisure time as well as their disposable income. This industry – which includes, hotels, pension houses, restaurants, theme parks and others – usually thrives when there are enough people who are capable of spending money as well as willing to use them to pay for leisure services and facilities.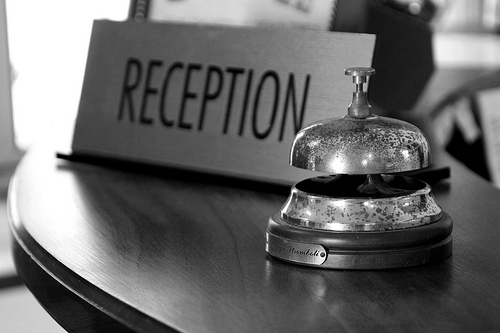 While the location of hospitality unit and the characteristics of the personnel directly in contact with customers are very important in the hospitality industry, one still cannot take for granted the role played by technology. More and more hospitality units in the industry are turning their focus into adopting technology necessary to make them more effective, efficient while resulting to more savings and enhancements in the service provided to customers.
What are the technologies that members of the hospitality industry could adopt to become more efficient as well as cost-effective?
Mobile technology.
Whereas customers a couple of years ago may not be able to book a hotel or reserve a restaurant while on the go, the advent of smartphones and tablets has made such things possible. Yes, mobile technologies like laptops, netbooks, ultrabooks, tablets and smartphones have already become critical in the hospitality business. More and more hotels and restaurants develop apps that allow potential customers to make reservations. Likewise, more and more hotels and restaurants use mobile devices to employ and access their management systems, allowing them to better interact with customers at any location.
Mobile apps like those providing certain functionalities like the ability to make reservations, collect feedback, and search for restaurants and hotels in a certain location are becoming more common in the hospitality industry. A hospitality that refuses to go along with the mobile technology wave could be left out and go behind its rivals.
Social media.
Almost no one could deny the effect of social media in any business dealings. Social media sites like Twitter and Facebook are becoming more powerful in influencing potential customers to make a trip or to avail of a hospitality service. While social media sites present a very cheap way to advertise and market a hotel or a restaurant, they are also critical in building the reputation of a hospitality unit. Through direct yet tactical engagements with posted comments as well as through timely and prompt response to any complaint or concerns, a hospitality unit could quickly up its reputation in the industry. Very satisfied customers typically lead to more customers.
Customer feedback is very important in the hospitality industry, and every comment and suggestion as well as complaint posted on a hospitality unit's social media account will surely allow to make the proper response, so as to increase the its reputation among customers.
Cloud computing.
More and more units in the hospitality industry are looking into the possibility of adopting cloud technology. Cloud computing has been gaining grounds particularly because it involves no initial hardware costs, which means that a hospitality unit does not have to problem itself with large upfront investment. Cloud investment is less costly since a hospitality unit may not to employ full-time IT staff to maintain the unit.
About the Author
Manuela Theissen is an information technology expert connected to a Europe-based chain of hotels and restaurants. She is also consultant to a number of units in the hospitality industry. You can contact her on Google+.