The non-stop development of technology has influenced almost every industry including hospitality. Since technology has been playing an important part in boosting revenue in many hotels, how technology provide great experience and convenience to hotel guests and help them stay engaged via social media platforms are a crucial key that contributes to the success of the hotels. In the last post, our guest blogger discussed generally about these emerging trends that can help drive hospitality business forward. This article will mention a bit deeper about social media and mobility trends for hotel managers to keep their businesses remain connected with their customers and choose the strategy that fits most them.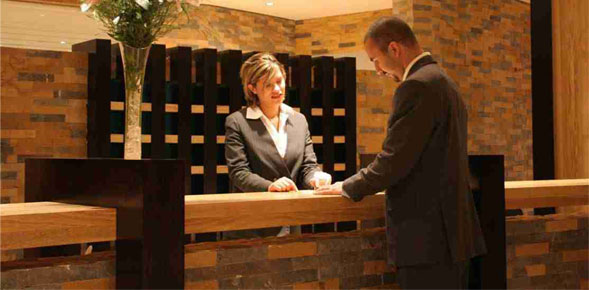 Social media for hotels
Nowadays, travel decision is mostly affected by information from the internet, especially social media. Over 75% of travelers choose social media to search for travel-related information and reviews from other before purchasing. For example, even 32% will only book their travel ticket if they have already read the reviews. This trend creates brand new opportunities for hotel managers to determine their marketing strategy.
Following this emerging trend, many hoteliers has been using social platforms to optimise their information. A recent survey by Hubspot has shown that some popular platforms being used nowadays are Facebook, Twitters, LinkedIn, YouTube and blogs. Among these, Facebook, Twitter and YouTube are the main channels for hoteliers to boost sales and promote search.
A study by a social media software company - Expion cited that Marriot Hotels & Resort, Hilton Hotels & Resort and Best Western have gained the highest social media engagement rate on Facebook. Understand that hotel managers have to modify their ways of communication to adapt with new generation, they are making their own strategy using social platforms such as: continuously responding to customer feedbacks in a non-corporate way, constantly rewarding their guests with deals and promotions... which actively help them earn more attention and followers.
In order to assure their visibility on social media, some hotels have created an embedded booking engines in their Facebook fanpage. Follow the success of these hotels, social media has become a vital channel which has great impact on influencing and attracting customer; Hence, 34.8% of hoteliers has considered spending more money on their marketing via these platforms (Travolution, 2013).
The rising of mobile technology and its impact
It is undeniable that mobile technology has transforming the way people access and get their work done. With the help of hand-held devices, everything just becomes simple. According to a yearly conducted report of PhoCusWright, 75% traveler who are on business trips use smartphones to access the Internet, and 58% of them work through their smartphones.
450% is the increasing in the number of travelers using their mobile devices to access tourist information (Google, 2012), in which 40% are leisure travelers and 36% are business travelers used mobile browsers to make bookings. There's just about 12% of same leisure travelers and 17% of the same business travelers booked their rooms via mobile applications.
Hotel industry is one of those who quickly taps into the advantage of mobile apps to make the booking process so easy and fun. In some hotels around the world now, guests can use mobile apps not only to book rooms but also to order foods, and get tourist information.
Conclusion
The evolution of many social media platforms and the growth of technology - savvy travelers has provoked many hotel managers to keep updating with new trends and technology to maintain customer loyalty and reach out for more guests. Since social media sites and the Internet on multi-devices are now commonly used by travelers, booking online via smartphone and tablets are turning the driving force for hotel's digital marketing. For better customer experience, hoteliers must constantly keep up with technology trends which not only they can gain trust from their target audience, but also score a high social media engagement. Besides, hotel managers should invest more on their online marketing strategy user interface and relevant tools to make sure they can easily control, modify and customise their content based on the occasion as to save time and cost for themselves as well as make it easier for customers to keep in touch via multiple devices.