Cash flow management is one of the most important tasks to any CFOs. Cash is the blood of any entity. Having good cash flow management not only guarantees the health of your business but also forms a strong foundation to launch your business to a new height.
However, cutomers and markets are uncontrolled factors that affect cash flows of a business. In order to improve cash flow management here are some tips that financial managers should adhere.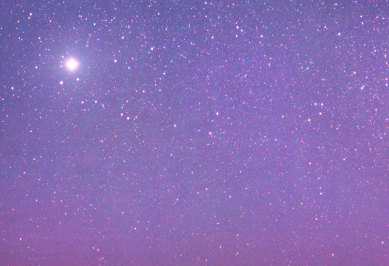 "control the uncontrolled"
Start with your clients/customers
It is quite common that recently, many companies got stuck with their bad depts. The reason is that they cannot retrieve their money due to selling to those who are not able to pay.
We all want to do business especially in the economic downturn like this time. We do value anyone who wants to purchase our services and products. Don't do business with anyone who comes to you, choose the right ones. Although it takes time, you can reduce risks.
Make sure that you know about the business that your customers are doing, ask yourself whether your customers have the capability to pay money on time or not. You should set up policies that can protect yourself such as payment policies, payment structures, especially legal protection. Let your clients know your payment policies to make sure they will pay on time. Don't let them drag you down with their own problems.
Read more: The Benefits of E-Invoicing (Electronic Invoicing)
Optimise inventory management can free up cash flow
The key here is holding a large amount of inventory can slow down cash flowing in. Your inventory is your 'future cash' which turn into cash when you sold them on the market. However, the problem lies at so many companies are bogged down with unsold goods.
One way to solve this problem is to forecast sales as accurately as possible. In the turmoil time, business should make forecasts more often by finding trends month-by-month. Reducing excess production can save huge amount of money and time.
Another way to do it is to use a just-in-time inventory management to control goods delivery time and the anticipated life of a certain type of goods. This is common practice that will reduce inventory holding cost and free up cash flow.
Forecasting cash flow
It is vital to predict, manage and optimise cash flow. It helps to maximise investment bottom lines by showing what cash resources are available for investment and indicating when they are required. As CFO cash flow forecasting enhance the level of confidence to certify that funds are sufficient to cover expenditures of day-to-day operations.
In other word, it is an attempt of minimise the gap between future and current funding. Additionally, cash flow forecast allows manager to run various "what if" type of scenarios on key variables to see how vulnerable the business is to price changes, exchange or interest rate movements, or any other key drivers. On the other hand, cash flow projection can be integrated with day to day operations.
This can help with identifying what production is necessary, what resourcing is required and providing an assessment of the capacity within a business.
Conclusion
Maintaining the health of cash flow is vital to the live of a business. We often witness the shortage of inflows and the excess outflows that have resulted in bankruptcy of organisations around us. Most of the case, the inflow normally affected by the 'outsiders' and the outflow affected by the 'insiders'. However, we can control both that internal and external factors by choosing reliable customers, optimising inventory and forecasting cash flow.