Knowledge is power. Knowledge is everything to make things happen, and eventually, going smooth and strong, straight to success! For many years, knowledge has been an eternal goal and target of mankind, not to mention businesses. Without knowledge, which in this context is business visibility and business insights, companies cannot know if they are succeeding or failing, and may get lost forever.
This "knowledge is power" philosophy has urged organisations to obtain more values from data management. In fact, many businesses are viewing data and information as the next frontiers for their competitive differentiation. However, finding and analysing the right data for relevant and strategic information is not easy, even for top-notch organisations.
Read more: Data Analytics for Manufacturing: the Tesla's Case Study
Data, data everywhere
According to McAfee and Brynjolfsson (2012), about 2.5 exabytes (1 EB = 1 bil. GB) of data are created each day, and that number doubles every 40 months, and this is not just the data in the Internet alone. How can we manage such a massive amount of data, not to mention generating those data into information?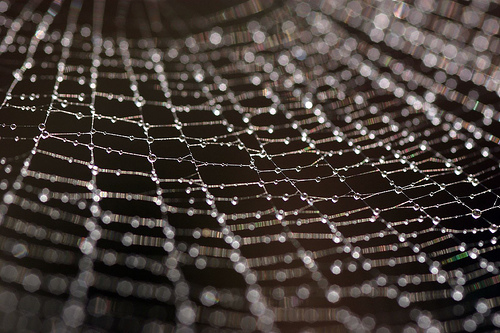 "You can have data without information, but you cannot have information without data."

Daniel Keys Moran
Recent study by IBM found that key executives spend 70% of their time on data finding, which left only 30% for data analysis. Moreover, the US is also facing the shortage of 140,000 to 190,000 deep-analytical-skilled workers to increase the information analytical productivity. Hence, they has to find new systems and ways of communication to automate the data management process: Business Intelligence (BI).
Organisational data management: the ugly truth
Surprisingly, in fact, most companies are still using IT as the gatekeeper of BI and analytical tools because all these tools are too complex for an average employee to use effectively, even in organisations that have various data management applications in place. They all need IT assistance to access to data and information via BI tools, and as the data analytical process is hard and time-consuming, employees can only complete the reports for top executives only.
This creates a barrier for employees to access to relevant data whenever they need, so the decisions are made with isolation and untimeliness, which leads to uncertainty in the executions of the decisions and bring the higher risks.
Read more: 3 best Business Intelligence & Analytics vendors 2017
The solution: data democratisation
Data democratisation is the process of spreading business information and the tools to analyse them to a broader audience. In simpler terms, democratisation is about putting information right in the hand of people who need it through a variety of channels.
Data is mined from tools and applications created for the sole purpose of assimilating information and help people make better strategic decisions. Rather than analytics acting just as an afterthought to determine a product or campaign's success, the democratisation of data will help more right decisions made – big business decisions.
With the help of social interactions, mobility, cloud and information – the "Nexus Forces" – BI and analytical tools has made a democratisation revolution that has major impact on how business work with the ability to provide:
End-user analysis across the enterprise: Updated BI and analytical tools have friendly and easy-to-use interfaces that enable users to freely analyse, track, present data, produce customised reports and more without high technical skills. This way, any user can analyse data and information with lesser help from IT department; thus, save time and resources for the company.
Mobile access to business intelligence: Mobility enables users to access to data anywhere, anytime, which increase the productivity as well as the timeliness of the decisions made from the data available.
In-context business intelligence: data and information is automatically and directly transferred to end-users during the process, which eliminates searching effort through a massive amount of data,
Alerts and exceptions: Systems are set up to monitor certain business areas based on stakeholders' rules and restrictions. This provides people information and ability to take action to quickly identify potential risks and improve performance.
Integration with social business: Social business focuses on enhancing business collaboration, which is very similar to data democratisation. It gives employees access to data in various ways in a short time.
What can businesses get from data management and democratisation?
Data management with democratisation via BI tools enable business to transit from being reactive to proactive – by widely connect business processes and information together, and allow better and faster decision making. Specifically, the future benefits of data democratisation with BI tools will:
Bring faster response time across many areas of businesses
Enhance customer service quality
Improve strategic planning
just by delivering the right information to the people, at the right time, in the right place.
Read more: How Data Analytics is changing hotel revenue management
You've come to know the definition of data management and democratisation, what next? Read the next blog post "Building a BI strategy: Taming data to make analytics consumable and valuable" to transform data to information, and ultimately, the power of knowledge.
Can't wait? Download our full whitepaper to find out now!