Research shows that globalisation trend is growing. With all the technologies, internet and the vehicles they empower from e-commerce to social media, the world continues to be smaller since information now is more accessible, and business opportunities follow it become broader to catch.
Deloitte LLP (2013) found that in their report "Building on the BRICS", direct investments poured in the new emerging markets such as Indonesia, Malaysia, the Philippines, South Africa, Thailand, Turkey and Vietnam, reached $39 million in 2012.
This reflects a brand new levels of opportunity for companies at all shapes and sizes. Globalisation now becomes a standard and necessary way of doing business.
However, despite the commonplace of globalisation today, this does not mean the business process is any less complex. Some companies still struggle to seek for success as they are less prepared than other larger organisations. But there are still SMEs who have reached a decent position in the market in spite of their smaller capability. It is clear to us that, regardless company size or market characteristic and opportunity, being prepared is always essentials.
In this first post of our Global Financial Leadership series", we'll explore one of the most essentials in high-performed financial leadership: human resources, to help companies to focus on the growing challenges of globalisation.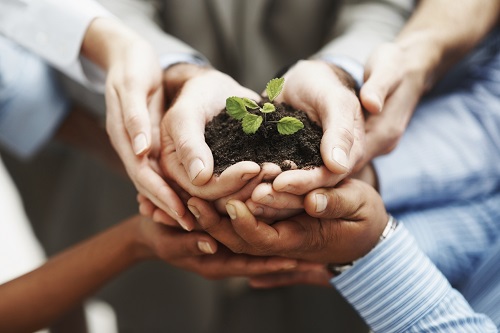 Problems in recruiting and retaining talents
According to US Bureau of Labour Statistics, the unemployment rate in CFO position is 1.8% and 4.6% for accountants, compared to 7.9% overall rate in the US, and the same situation is happening in many place in the world. However, as the Olympics has just ended and World Cup is coming, the demand for accounting talents is growing strong again (Duke/CFO Magazine Global Business Outlook survey, 2013).
The survey also indicated that attracting and retaining top talent are still one of the top concerns of CFOs', especially for multi-national organisation where financial process are varied and difficult to manage.
Hugh Johnson, CFO of Pepsi Co. Inc., said that as many companies are expanding into new emerging markets, they have to compete over skilled financial professionals regularly. Moreover, when companies are able to fill in the talent gap, they have to deal with new needs right after that because the businesses grow rapidly.

Reasons and solution
According to Paul McDonald, Executive Director of Robert Half Management Resources, there are 3 main challenges as reasons to cause this trend:
Unhappiness with management
Limited advancement potential
Lack of recognition all factor ahead of the company
These challenges, as a result, indicated that a solid talent management process is critically necessary for all companies; and technology is considered to be an essential component to achieve this.
Evidently speaking, a recent study from Tower Watson indicated that "technology is integral to improving the delivery of talent management and total rewards program" while Deloitte predicts that global HR service delivery models will be the new focus, in order to take advantage of the social media reach and replace silos HR/talent system.
Clearly, having a comprehensive system and the right tools will help support CEOs and CFOs to manage the most valuable asset of the company – Human Resources - in the most profitable way to compete in global marketplace. There are 6 basic ways to use technology for effective production and job satisfaction to drive the business forward:
Getting unified views of talent
Improving technology user experiences
Removing IT as the gate keeper of information
Closing the gap between technologies for business and casual uses
Optimising knowledge from all levels
Reducing bureaucracy
In the next posts of our Financial leadership series, we will discuss further about these 6 ways to help business attract the best and brightest. Stay tuned!
Don't want to wait? Download and read our full blog post now!