Ever since the economy crisis in 2008 – 2009, organisations have to face with a lot of changes in order to adapt with the fluctuated environment as well as to ensure their survivals in the competitive market. Recent survey conducted by the Economist Intelligence Unit in March 2013 has found out that firms are slowing down their recovering process and paying more attention to risk management (Apostolik, R, 2013). As a result, effective and accurate risk alignment will help minimise the impact of threats, maintain project's timeliness as well as keep the actual costs on track with the budget. Here are 10 golden rules to help managers to manage project risks effectively.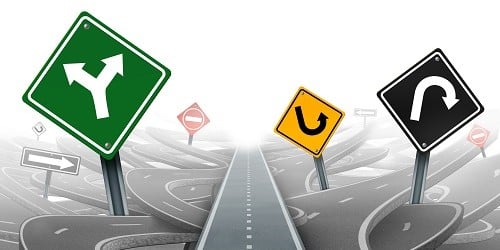 Make risk management as part of your project
No project runs to its successful end without encountering some faulty approaches and problems on its way. Managing a project without proper risk management may leads to the late identification of threats which can bring your projects faster to its end, but towards the opposite side. Make risk management a part of your project will help you minimize the probability of encountering problems and recover from any accidentally shut-down quickly.
Identify risks early in your project
This is the first step of project risk management in order to run your project smoothly. There are many methods to identify risks, which come from two sources: people and paper. People are the ones working with you in that project or people from outside your company, experts or even colleagues in different departments. Each person has their own experiences and personal insight that can help you gain the most complete view of what bad things can happen to your project in the future. Paper refers to both paper reports and online documents that present a certain amount of information about whatever you need to know about in order to identify the risks correctly. Old project plans and reports are also a good paper source for you to dig in.
Of course, these sources do not help you to identify exactly all risks but will help you find the majority of risks by different analysis methods in the meantime and allow you to save the remaining time for the remaining unexpected risks.
Communicate about risks
Project is what requires teamwork in organizations to produce the best outcome for the company because teamwork can help the leader to foresee risks he cannot do while working alone. However, not all project managers are good at risk management. One good approach recommended to you is including risk in the team meeting agenda. This will emphasize the importance of project risk management and help team members to easily discuss and report about risks in based on their findings.
Consider both threats and opportunities
The view of risk has changed from the image of 'bad guy' to 'the guy who actually can provide us positive changes', which is, in other words, uncertain opportunity that can benefit your project and organization. It helps the project to run faster, better and produce richer results. However, the majority of project teams do not have enough time to finish works before deadlines, and only negative risks matter in this situation. It is recommended that the team should have effective time management to create spaces for the project opportunities. Most of the time, opportunities that you have missed may create big impact without much investment of money and resources.
Clarify ownership issues
It will be easier for project manager to manage risks by assigning certain risks to certain people. This means for each risk found you will assign it to one person in your team to optimize this risk to the project. It may create uncertainty and uncomfortable feelings for them at first, but as it is their responsible, they will soon be motivated to carry out ways to decrease threats and find more opportunities for the project.
In the next post, we'll continue to discuss about the remaining 5 golden rules to stay away from project risks.
Register to attend our Project Management event series!

This article originally appeared on Project Smart by Bart Jutte
About the Author
Bart Jutte is a founder and consultant at Concilio, a NL based company specialising in project risk management. Concilio offers consultancy, training and sells its own easy to use risk management software.