TRG Academy will address on-demand learning needs for organisations and people during the ongoing business-as-unusual shift to remote working.
TRG International is proud to announce the launch of our first-ever online learning portal for every training need – TRG Academy.
The pandemic and its subsequent large-scale travel restrictions and lockdowns have forced the majority of the global workforce to transition from traditional brick-and-mortar offices to virtual workplaces. This is causing massive disruptions to existing business models, including ours. Delivering on-site training services to the clients was no longer possible.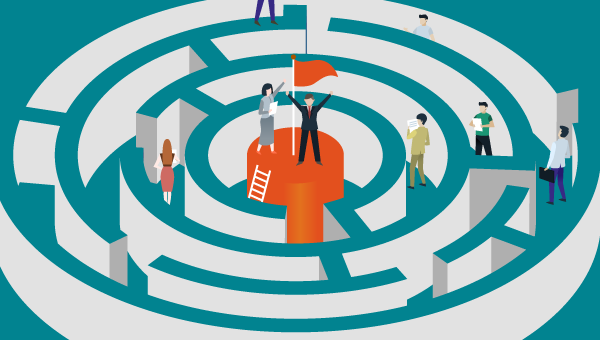 "Our business model used to be: we fly straight to our customer's location, implement the solution and train everyone on-site. This has caused a bit of a problem now with the whole pandemic," TRG International Founder and CEO Rick Yvanovich commented in one of his CEO Forums with all TRG members.
For years, our industry-leading experts have been consolidating and developing our own internal knowledge base. Upon receiving tons of requests for online training services, we realise that these materials are essential as well as useful for both our internal teams and our clients.
"We have calls on our helpdesk that are technically training calls because they (the new staff at the customer's site) don't know the basic functions of the systems. TRG must seize this opportunity and develop, design and deliver a solution to aid such need." – Rick Yvanovich.
Customers nowadays no longer sit idly at their tables to read through hundreds of pages of the manual or user guide. The learning curve is now geared towards condensed, interactive training sessions in video formats that are viewable repeatedly anytime, anywhere. Thus, the time has come for us to publicise a centralised, online resource portal to cater to even more clients.
TRG Academy comprises practical, comprehensive, interactive, and most importantly, easy-to-understand online courses that enable you to:
Bridge any knowledge gaps

Ensure everyone in your team is on the same page

Master the software inside and out

Standardise your training and onboarding of new employees' process

Professional, interactive courses available virtually anytime, anywhere
Today, TRG Academy has published more than 109 chapters, 832 videos, and 907 lessons for Infor SunSystems, Infor OS, Infor d/EPM, Infor Q&A, TEBIS and more Talent Management courses are already lined up. According to our schedule, one new course will be added to the platform every two weeks.
We certainly will keep on polishing our current courses on TRG Academy, while at the same time, designing more programs for other solutions. Once it is stable and safe enough for our experts to start flying again, we certainly will resume on-site training services if required.
TRG Academy was created in a collaborative effort between application consultants and video production teams, who worked tirelessly to design interactive, easy-to-understand tailored courses. Our teams have dreamed of launching this particular project for years, and it has finally come true.
To learn more about TRG Academy and all featured courses, please visit our page here!