Hanoi, 10th September 2013 – Following its previous version, the seminar "Office of the CFO for Hospitality: A new way of working to maximise profits" had ended successfully in Hanoi.
The event was well-received by over 60 representatives from about 35 Hospitality organisations in Vietnam and the media. With years of experiences working with hospitality organisation globally, our experts, Mr. Rick Yvanovich - FCMA, CGMA, FCPA (Aust.) and Mr. Pham Hong Thai - Deputy General Director, TRG International shared their viewpoints and knowledge about the new concept for CFOs and top managers in Hospitality industry. The main point that was emphasised during the event is that, CFOs nowadays is not only responsible to financial management but also to the decision-making process of the organisation. Nonetheless, as a common practice, not just CFOs who need to make decisions but all managers within the organisation do. Thus, it is important to be able to get the information they need, before they need it by leveraging new technologies. Such that, CFOs and top managers nowadays have all the technologies they need to help them overcome financial challenges and improve their hotel management and performance process.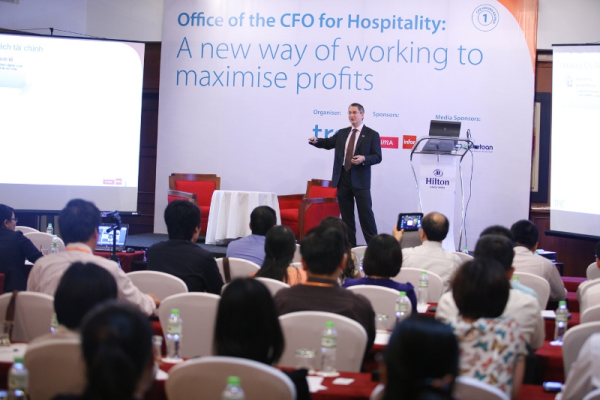 This seminar also carries one CPD hour for people who have CPD requirements such as CIMA, CPA, ACCA and CGMA and networking session for the audiences to meet and discuss with peers, seniors and expert in the Hospitality industry.
By continuing to introduce this Office of the CFO concept in Vietnam, especially for the Hospitality industry, TRG hope to build up stronger relationship with all hospitality organisations, and we hope we could help them shine by providing advices, working quietly and brilliantly in the background, identifying and implementing the right solutions (systems) for them so they can focus more on their core businesses.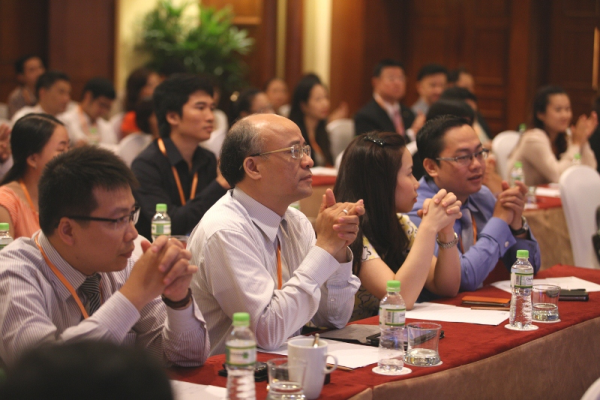 About TRG
TRG is a market-leading global professional services firm focused on delivering technical excellence. TRG adds value in a challenging and dynamic market by delivering the right IT solutions that work quietly and brilliantly in the background, freeing our customers up to focus on their core. We do this by hiring people we believe in, and who believe in TRG, and empowering them with the skills and processes to outthink our competitors and deliver genuinely better solutions for our customers. We are a genuine consultant and partner who deeply understand the challenges of our customers' business and is always ready to go the extra mile to deliver exactly the right solution for them. It is not about what we sell, it is all about how we think. Our solutions include: Financial Management, Enterprise Performance Management, Retail Management, Virtualisation, Hospitality and People Performance Management. To discover more about TRG, please visit http://trginternational.com