Many companies, especially ones in retailing industry—where accounts payable (AP) transactions with sellers and suppliers are significantly critical to business—have been investing in e-invoicing and accounts payable automation as an proactive approach to address those AP problems caused by traditional manual entry.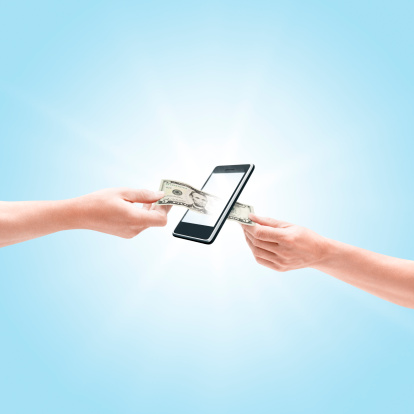 Benefits of AP automation
Thanks to AP automation, the invoicing process becomes much simpler, hence enhancing the financial transparency and visibility of AP and company's cash flow.
Accounts payable automation brings numerous benefits to invoice management as it enables a much easier way to retrieve an item's billing and vendor information.
In addition, automation supports retailers by improving vendor relationship management and optimising vendor payment terms. Furthermore, AP can be integrated into financial management, which enables a more accurate reporting process, better financial management and analysis, as well as better decision making.
As a result, accounts payable automation increases employees' efficiency by cutting down information processing time, reducing the risk and cost of processing invoices, and eliminating any human errors.
AP automation strengthens internal control and eliminates frauds due to fake invoices and expenses created by dishonest employees. Since AP automation fastens the payment process, liabilities can be based on real-time data, therefore timing difference can be prevented.
Timeliness and accuracy are critical for companies to make sure that financial reports can satisfy requirements imposed by regulators and ensure compliance.
Once automated, AP functions should allow all invoices and information to be documented automatically and electronically, even from sellers/suppliers who do not use e-invoice. Moreover, it should enable functions for handling not only routine invoices but also special cases.
An effective financial management system is one that allow a meaningful view into AP and make information about vendors, payments due, and discounts readily available in order to schedule and arrange payments in the most efficient way.
For instance, in case of cash shortage period, prioritising on early-paid invoices to minimize penalties on late payments would be useful.
Similarly, deciding to take early payment discounts or to hold cash until a due date or later are decisions that require company's current and forecasted financial conditions. Therefore, managing accounts payable is not just about invoicing or accessing real-time information but also about analysing valuable information for cash flow management.
Last but not least, the AP tool should allow managers to analyse consumers' trends, identify key suppliers/retailers, and enhance relationships with them.
An effective accounts payable management system does not only positively affect the company's financial status but also increase productivity by saving managerial time for other critical strategic decision making. AP automation is the key in acquiring these benefits. Read our next blog post to figure out how to start implementing AP automation, or request a demo to see how our solution can help!
Want to read more about AP topics? Download our white paper "How to best manage the accounts payable" now!