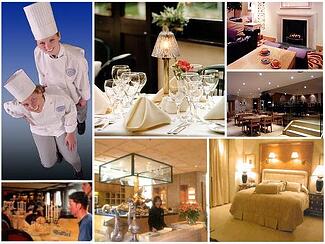 The relative strength of the global hotel sector can be seen as an indicator of a potential turnaround in the economic outlook with the average price of a room around the world rising 4% in 2011, according to the latest Hotels.com Hotel Price Index (HPI).
The continuing strength in corporate travel, in particular, helped to push up demand and room rates, although prices were still generally lower than in 2005.
The HPI looks at prices that people actually paid for their hotel room around the world. Last year, prices fell 2% in Asia year-on-year but rose in all other areas: 8% in the Pacific, 5% in North America, 4% in Latin America, 3% in the Caribbean and 2% in Europe and the Middle East.
The overall increase reflected a continuing trend of steady recovery after a 13% tumble in 2009.
"The hotel sector is a good barometer for the global economy as a whole," says David Roche, President of Hotels.com. "Prices are up because demand for rooms is on the rise - a sign of higher levels of business and consumer spending."
Roche says local conditions, influenced last year by political uprisings, natural disasters and currency fluctuations, do have a major impact on prices but, overall, the momentum is there and the market is growing.
Natural and political events leave their mark
The Arab Spring protests and war in Libya hit prices across the Middle East and North Africa with rates falling in Egypt, Tunisia and Qatar. Travellers to Sharm El Sheikh, in particular, could find prices up to 30% lower than 2010.
On the other hand, holidaymakers switching their holiday plans to southern European destinations in Italy and Spain saw substantial price hikes in some popular sunshine sunspots, such as Ibiza where prices rose up to 40%.
Asia was the only region to experience a price fall in average rates, down 2% on average, partly due to devastating natural catastrophes in two popular destination markets.
The Japanese earthquake in March 2011 led to falling demand and room rates while Thailand's worst flooding in almost 60 years also triggered a cut in traveller numbers from July onwards and discounting by hoteliers.
The floods in Brisbane and earthquake in New Zealand's South Island, impacting Christchurch in particular, prompted price rises due to a lack of supply of rooms.
Regional variations highlight local conditions
In Europe, the ongoing Eurozone sovereign debt crisis and the fall in the value of the Euro saw dramatic falls in some struggling countries such as Greece as hoteliers adjusted their rates to attract demand in a depressed market. However, prices rose in Ireland with visits from Queen Elizabeth and US President Barack Obama in May helping to raise the country's global profile and appeal.
Currency fluctuations drive price volatility
Travellers from countries with traditionally strong currencies such as Switzerland, Australia and Sweden enjoyed significant price falls across the world but many inbound visitors were faced with more expensive accommodation.
There was a rollercoaster ride for the Brazilian Real with Brazilians enjoying its relative strength in the spring of 2011 by taking more trips to the US. However, they stayed at home when the currency fell by more than 20% during the summer forcing up demand and prices in their own cities.
The depreciation of the Indian Rupee against most major currencies saw prices fall for many international travellers to cities such as New Delhi and Mumbai."With hotel prices overall still below their 2005 level, now is a great time to go out and explore the world," says Roche.
The Hotels.com Hotel Price Index indicates where the prices are going up or down, who has the lowest prices overall, where the best value five-star hotels can be found, so that travel budgets can be stretched for a maximum return.
The Hotels.com HPI, which was launched in 2004, is based on bookings made on Hotels.com sites around the world and tracks the real prices paid per hotel room per night (rather than advertised rates) for about 142,000 properties in more than 19,800 locations in over 85 countries. The latest HPI looks at prices in 2011 compared to 2010.
Source: CFOInnovation
***
The industry is still going strong, but it is always better to take control of your financial activities. Boost your revenues and sail through the downturn with Infor10 Financials Business (SunSystems) for Hospitality.