Infor Global Solution is pleased to announce that Infor10 Financials Business (SunSystems) has been certified as meeting French legal requirements for financial accounting software systems.
The certificate states that for Infor10 Financials Business (SunSystems) is certified in accordance with the Certification rules NF Logiciel and confirms the product meets the requirements concerning the Tax Audit Compliance, defined in Part 1.1, paragraph 8, within the limit of the functions available.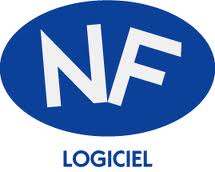 French legal compliance certified.
For you our customers this is a credible certification that will appease your auditors that your system is robust and certified for local requirements, thus reducing your auditing costs. It demonstrates conclusively via impartial external audit the compliance of the software product to French, European and international standards referred. Specifically that;
The vendor has designed the software according to quality requirements based on international standard ISO 9001, relating to methods of testing and product validation, provision of support for customers and quality assurance provisions guaranteeing the durability of the product.
The product software has a level of quality that meets the requirements of standard ISO/IEX 25051. It performs the functions indicated in the description of the product, the user documentation and documentation of tests.
Source: Infor Author: Rory Forbes
***
Be global, report local - That is the state that businesses can achieve with Infor10 Financials Business (SunSystems). Not only helps companies comply with local legal requirements, Infor10 Financials Business (SunSystems) also aids in IFRS compliance, which is global standards. In Vietnam, Infor10 Financials Business (SunSystems) supports compliance with the Vietnamese Accounting Standards (VAS). Find out more: