In an increasingly demanding working environment, CFOs may find themselves trying to perfect core financial activities and finding a way to elevate finance to a strategic level. Among the challenges are:
Process Disruptions in Core Financial Operations
Finance leaders and managers are struggling with many process challenges that might be considered core or foundational issues. The handling of these processes is neither effective nor efficient. Typical processes that must be considered: procure-to-pay, contract-to-collection and service-to-bill.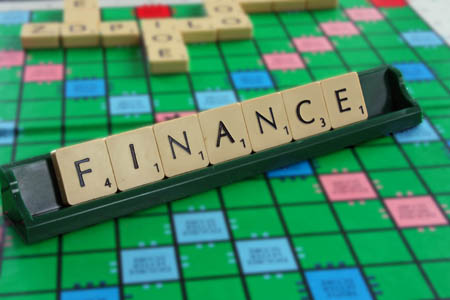 Concerns may also arise around cash flow management problems. The accounts receivable process might be poorly designed. Systems that should be automated are not. Or accounts receivable may not be synchronised with accounts payable.
Another key aspect of core financials is compliance. Is the enterprise effectively complying with IFRS and other regulatory statutes designed to create investor confidence?
One issue that hampers the finance team is data access. "Many companies have difficulty accessing data," according to a recent report by Accenture and Cranfield School of Management. "This combined with the local use of spreadsheets means that no single view of data is available."
Infographic: Top 5 issues for CFOs in 2016

Inability to Rise to a Strategic Level and Provide Valuable Insight
While operational excellence is necessary to address the core aspects of finance, rising to a strategic level within the enterprise is another challenge altogether. This is the point where finance provides advice, insight and analysis that can truly differentiate a company and generate profitable growth.
According to a recent survey of CFOs by IBM Business Consulting, the top areas for providing greater value for the business include:
Supporting the CEO to create shareholder value (68%)
Measuring and monitoring business performance (65%)
Managing governance/controls/risks (54%)
To elevate finance to a more strategic role, CFOs also will have to identify new areas where processes can be enhanced and automated – and then, oversee the task. This creates a new set of uncertainties for the CFO. If they fail to obtain relevant and robust capabilities, their accounting software may not be able to scale up to meet growing demands. And if they spend excessively or choose financial software requiring long implementations, they are unlikely to derive a strong return on their investment.
Read more: Four Evolving Roles of CFOs in The New Era
Yet another challenge lies in avoiding systems that do not work well together. Some vendors offer "point solutions" that address a specific problem in a sophisticated way but these products aren't easily integrated with other applications in the financial management system.
Find out the way to handle these challenges by reading the "THE STRATEGIC CFO: Success secrets of high performing finance teams" whitepaper.