When it comes to budgeting, the traditional method used is spreadsheets. However, over the years, spreadsheets have demonstrated themselves to be insufficient to handle budgeting in the ever changing business world. Hence, dedicated corporate budgeting solutions were born to deliver the accuracy, agility and responsiveness that companies so desire. A powerful budgeting solution should help businesses adopt budgeting best practices, such as: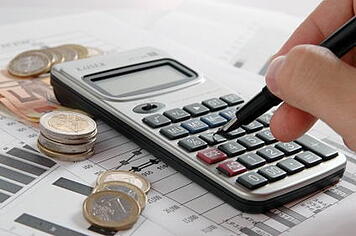 Linking the budget to corporate strategy
Corporate budgeting software helps businesses align their budgets with corporate goals by allowing the enforcement of budget rules and timelines. To allow leaders/managers to oversee how budgeting activities impact the overall objective, budgeting software should:
Allow data retrieval anywhere anytime
Create exception alerts and send them to the right people
Incorporating non-financial information
A powerful budgeting solution should allow non-financial information as well as financial data. This is demonstrated through a solution's ability to indicate whether a number should be treated as financial or non-financial.
Consolidating budgets
Having a central database in a budgeting solution helps in consolidating the numbers submitted from different sources. Decentralised managers can then access everything they need in one place.
Revising the budget
Advanced budgeting software should always allow budget phasing over a specified time period (e.g., rolling budgets) as well as budget modifications when conditions change. Moreover, such changes should be reliably and quickly updated throughout the system.
Enhancing internal collaboration
Collective efforts can happen if there are tools and procedures to foster them. Corporate budgeting software can help with:
Establishing a central communication portal to educate system users across the company
Guided workflow capabilities to ensure no one is treading on one another's path
Streamlining the budgeting process
With the right tools, enterprises can beat complexity with speed and accuracy at the same time. A budgeting solution should be able to:
Handle automatic cost allocation no matter how complex the rules
Eliminate version control problems by giving users a single version of truth
Handle electronic budget submission and the approval process
***
Infor10 Corporate Performance Management (PM10) - Planning and Budgeting not only helps companies improve the quality of plans and significantly reduce budgeting cycle time, but also enables them to access accurate data and reports on demand to support business analysis and decision making.
Best-in-class corporate budgeting software helps businesses build advanced budgeting systems based on best budgeting practices. Find out more in the whitepaper "How to create an advanced budgeting system."