Hospitality businesses have increasingly realised the massive benefits a hotel-specific property management System (PMS) can offer. According to a study done by Software Advice, a combined 62 per cent1 of the respondents seek to replace their outdated legacy systems. Unsurprisingly, cloud-based PMS is a fairly popular choice among independent and chain hotels alike.
It is time to seriously consider a cloud Property Management System (PMS). However, browsing through the aisles of different vendors can be a daunting task. Where to start if you're about to embark on the journey of transitioning to the cloud today?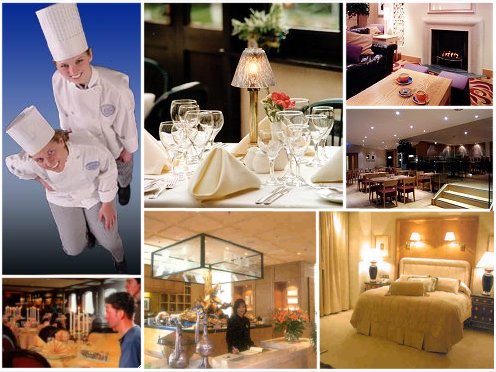 Why choosing Cloud PMS over a legacy system?
According to the Hospitality Technology's 2017 Lodging Technology Study2, approximately 34 per cent of participated hoteliers have already migrated to a cloud-based PMS platform. Other 23 per cent of participants, though yet to deploy, they also plan to do so over in the next 12 months. And it is not hard to see why.
Cloud PMS can greatly impact a hotel's bottom line by unifying data from all key systems to create a seamless experience for all guests. It acts as the "new brain" of the entire hotel's operation, including services beyond the front desk, such as food and beverage, housekeeping, catering, sales, revenue management, spa and fitness management, and many more.
Today's hoteliers need instant access to quality insights anywhere they go. Cloud-based PMS does not need to be installed on the hotel's servers and can be accessed via any common web browser (Chrome, Firefox, Opera, etc.) with a provided URL, account, and password. As long as users are connected to the internet, they can whip up cloud PMS through any workstation, laptop, smartphone, and tablet.
Read more: 4 next-generation technologies that drive hotel success in 2019
"PMS today is less of an 'accounting machine' and more of a 'service hub'. The service management, service orientation, and multiple systems contacts to link in secondary service providers are all tightly integrated. This is not the case with legacy PMS, which does not fit into the service paradigm of the new digital market."

Michael Schubach, former program management director for hospitality, Infor
5 factors to consider when choosing Cloud PMS
1. Functionality
Hoteliers spend a large portion of their time reviewing pricing for their property, and planning new and attractive packages for both new and existing customers. The next-generation PMS must be able to support these processes, allowing the hotel managers to keep track of all payments and invoices, generate accurate Financial, Sales, Commission reports, and to create multiple price lists, special offers, early booking discounts, etc.
Furthermore, hoteliers should not waste their time on collecting and analysing data manually. Cloud PMS should provide them with actionable insights into the hotel's revenue and performance, allowing them to easily access data across multiple properties anytime, anywhere, and in real-time.
2. Integration
Think of all the current key systems that a hotel is using in a day-to-day basis, the GDS, PBX, OTAS, call accounting, keycard lock, and POS, etc. All are working independently. When considering a cloud-based PMS, be sure to take into account how well it can "talk" with the other systems.
Being "the brain" of the entire hotel's operation, Cloud PMS should serve as the central point of control, linking the front desk with sales, housekeeping, and other departments with ease.
The Cloud PMS of choice should also be able to integrate with online reputation management systems, self-check-in apps, digital marketing software, and online channel managers to further streamline the operations and minimise any potential issues of overbooking.
Read more: What does it take to transform the booking experience?
3. PCI Compliance
Today's guests expect their data is always handled with the utmost care and that they are safe from any cyber threats during (and after) their stay at your hotel.
Essentially, their reservation details, credit card numbers, plus other personal information is stored in the PMS. Therefore, it is crucial for hotels as well as their cloud PMS service providers to ensure the systems are in accordance with the PCI-DSS, or the Payment Card Industry Data Security Standard.
Read more: Challenges in safeguarding hotel data in the post-GDPR world
A highly secure and PCI-DSS-compliant Cloud PMS will tokenise and layer encryption on all data related to the cardholders, keeping them safe from hackers.
4. Scalability
If the cloud PMS restrains your business from scaling on demand, it is not "the one". Scalability (or lack thereof) will directly impact the future of your hotel, limiting your ability to serve. Think ahead of the curves, implementing a highly scalable PMS would save you lots of time, effort, and not to mention resources.
5. Vendor support
Hospitality is a 24/7/365 industry. If something goes wrong, will the vendor be able to support you immediately? How well does the support team know about the hospitality industry?
Consider the following questions when choosing your own Cloud PMS vendor:
Does the vendor offer 24/7 support? If not, how many days per week can they assist you with?

Does the vendor offer support in many different regions / time zones?

When users call in for support, will they be connected with a real support team member or a chatbot?

Does the vendor provide online or onsite training?
If there is a free demo being offered, make use of it, and fully test it out. The trial is critical in seeing how well the solution fit in your organisation, and whether the solution will actually help the business to streamline and lighten the workload, enabling both the hoteliers and the staff to work more efficiently or not.
After all of this, beware that not all cloud services are "truly cloud". Though surprising, some providers are too eager to jump on the hype train so they engage in what the industry experts call "cloud washing" - the act of rebranding an old product or service to be associated with the cloud.
It is crucial for hoteliers to educate themselves to pick out real cloud solutions.
Are you in need of a solution for your hotel? Talk to our consultants and request a demo today!
Sources:
1. Short, Taylor, "Hotel Management Buyer Report – 2017", Software Advice, March 16, 2017, https://www.softwareadvice.com/resources/hotel-management-buyer-report-2017/
2. Taking Digital Transformation by Storm with Cloud PMS, Infor, Hospitality Technology, https://pages.infor.com/hsp-cloud-pms.html