No sooner had the US software publishers started venturing out into the international markets in the early 1980s than the need for software localisation arose. Microsoft, for example, opened its office in Japan in 1978 and expanded their business into Europe in 1979.
Unsurprisingly, the significance of localisation at that time was not fully appreciated. When Microsoft introduced Multiplan (predecessor of Excel) to the Japanese market, they asked their distributor to localise the software into Japanese.
According to a Microsoft executive, all they did was to "…turn over the source code library to the folks in Japan, wish them luck and go on vacation."1 As it turns out, localisation has become indispensable for any software publisher's commercial success. Sometimes, however, it is the initiative of the distributor that makes localisation possible, as in the case of Infor SunSystems in the Vietnam market.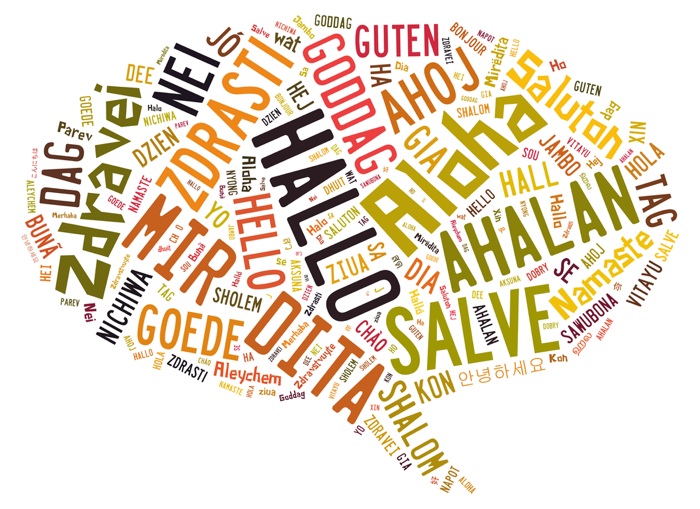 What is software localisation?
Localisation is the process of adapting software to a specific target market (locale) to meet the linguistic, cultural, and business requirements of that market.
To some common users, localisation may look as simple as translating the content of the user interface and documentation. In reality, this process is significantly more complex and demanding.
A user in China would be very much different from a user in the United States because of not only the languages they use but also their differences in cultures, customs, and business practices.
Localisers, therefore, have to adapt their software to meet local users' expectations in both functional content such as time formats, measurements and cultural content such as styles, icons, images, colours, etc.
Compounding the issue is the fact that, unlike consumer applications, enterprise applications often operate in a highly regulated context with numerous laws, standards and customs to adhere to.
Financial management software in particular needs to comply with the specific accounting standards and regulations of each country. Consequently, software publishers often outsource this tedious undertaking to external service providers or rely on their local partners for more effective localisation.
After all, who could possibly be more adept at understanding the locale? For instance, Infor partnered with Hitpoint Solution, a Shanghai-based financial management consulting firm, to deliver the localised SunSystems pack to the China market.
Localising Infor SunSystems for the Vietnam market
Infor SunSystems is a leading financial management solution used by over 9,000 organisations in nearly 200 different countries and territories. Aiming at providing power and flexibility to both global corporations and local businesses, multi-language and multi-currency capability is an absolute necessity.
As such, the latest release of this system – SunSystems 6 – fully supports 17 of the most widely used languages around the world, such as Hindi, Italian, Japanese, Portuguese, Russian, Spanish, and both simplified and traditional Chinese.
Among the newly added languages is Vietnamese, which means from now on companies operating in Vietnam can buy localised SunSystems directly from Infor or any of Infor's partners authorised to sell this system.
A little-known fact, however, is that the Vietnamese pack of SunSystems is the product of the passionate and relentless efforts from TRG, an Infor Gold Partner, as well as one of the longest SunSystems partners in the world (they've been a SunSystems partner since 1994) which started the process of localising SunSystems for the Vietnam market more than a decade ago for version 4.
Unlike typical localised solutions, this project was initiated not by the publisher, Infor, but by TRG's desire to provide Vietnam's companies with a prestigious international solution that is able to comply with local requirements, most notably the Ministry of Finance's VAS, or Vietnamese Accounting System.
An international solution providing world-class capabilities along with local legal and regulatory compliance is exactly what many clients of TRG need. "Our accountants find SunSystems satisfactory and pleasant to work with.
It is easy to use and compatible with Vietnamese accounting standards," said Nguyen Huu Minh, CFO of Auto Grill VFS F&B. VAS compliance, however, is not an out-of-the-box feature of any international software solution (including the largest ERP vendors in the world) or for SunSystems but it is via an additional module developed solely by TRG.
One particular aspect of financial management is that they have to deal with constantly changing regulations. As a result, localisation for such solutions as SunSystems is an ever on-going endeavour. Most recently, TRG has fully adapted SunSystems to VAS' latest regulations, i.e. Circular 200 and other circulars for specific industries such as Circular 199 for insurance companies or Circular 107 for the oil & gas industry.
TRG's VAS adaption for SunSystems covers the full spectrum of compliance requirements dictated by the Vietnamese government, including predefined charts of accounts and analysis codes, an array of 16 required financial and tax reports, business forms and related documents. TRG's clients are able to make changes to meet new requirements themselves without much difficulty, or they can request assistance from TRG to finish the transformation within days.
The dedicated effort of TRG to localise SunSystems over the years has been driven mostly by the quest for improved customer satisfaction and has culminated in the addition of this Vietnamese package as a standard in SunSystems 6.
The benefit of this work, however, can be felt beyond the Vietnam market. TRG's translation kit developed to localise SunSystems version 4 also helped create several other localised packs for Thai, Korean, Farsi and Azeri languages.
To find out more about the latest TRG's Infor Sunsystem VAS Edition, please click the link below to download the brochure.
---
(1) Bert Esselink 'The Evolution of Localization', p.22