Vietnam's Ministry of Finance has been working to converge IFRS accounting and VAS accounting, with a goal of eliminating most, if not all, of the key differences by the time the Government allows or mandates the use of the International Financial Reporting Standards. Progress has been made, but significant differences remain in inventory costing, impairment write downs, contingencies management, debt covenant management, and revenue recognition.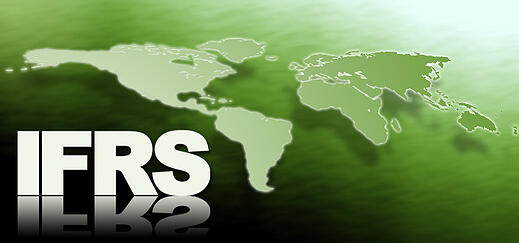 In summary, some notable differences include:
Presentation of financial statements – VAS does not require disclosure of management's key assumptions and other key sources of estimating uncertainty, and requires an analysis of changes in equity in the notes rather than as a primary financial statement.
Business combinations – Under VAS, goodwill is amortised over its estimated useful life of no more than 10 years after acquisition, and is not subject to compulsory annual impairment review.
Tangible fixed assets – IFRS accounting recognises this as property, plant and equipment (PPE) and has stricter measurement and evaluation rules. Under VAS, impairment write down of PPE is not allowed.
Intangible fixed assets – These assets must be amortised over a useful life of no more than 20 years and be recognised at cost less accumulated amortisation under VAS. Revaluation or write down for impairment is not allowed. Under VAS, certain pre-operating costs are charged to income statement, not expense as in IFRS.
Inventory - Companies using LIFO (last-in, first out) and average cost methods for valuing inventory, as permitted by VAS, will need to switch to the FIFO (first-in, first-out) or weighted average method to comply with IFRS.

Extraordinary items - IFRS accounting precludes the recognition of extraordinary items.
Cash flow - IFRS is more restrictive in the way cash flow must be treated than VAS. Under IFRS, interest paid and dividends received must be classified as operating cash flows. Dividends must be classified as financing cash flows. By contrast, VAS allows companies more flexibility in how they treat dividends, interest, and overdrafts.
Income taxes- VAS does not address temporary differences and deferred tax recognition, in respect of:
Business Combinations

Goodwill

Asset carried at fair value

Government grants
Financial instruments – IFRS accounting introduces the concept of "fair value", which is unfamiliar to companies complying with VAS. For instance, financial assets, financial liabilities are evaluated at fair value. IFRS also requires the disclosure of the nature and extent of risks arising from those financial instruments.
Consolidated and separate financial statements – VAS only allows investments in subsidiaries in the parent's separate FS to be carried at cost. VAS is less strict by allowing exemptions from consolidation for parents and subsidiaries if certain conditions are met.
Events after the balance sheet date – IFRS provides guidance on the determination of the date the financial statements are authorised for issue which will vary depending on the management structure, statutory requirements and procedures to follow in preparing and finalising the FS.
***
The steps to adopt IFRS will be outlined in the next entry. In the meantime, if you'd like to know more about the differences between IFRS and VAS, get the full white paper "FROM VAS TO IFRS: Building business efficiencies and greater competitiveness for Vietnamese companies".
Subscribe to our blogs to get great content delivered straight to your inbox!