Within just two years, the COVID-19 pandemic has completely changed everything. How the world operates, our lives, everything just collapsed, and the effects of the pandemic have left countless people and businesses suffering.
Undoubtedly, the global supply chains are the ones that received the harder hit in unimaginable ways, from high demand for rapidly declining resources to rapid inflation, global unrest, a stagnant global supply chain, wage shortages, labour shortages, economic instability, and many other problems which are still active today.
Read more: Business As UnUsual – A New Standard of Manufacturing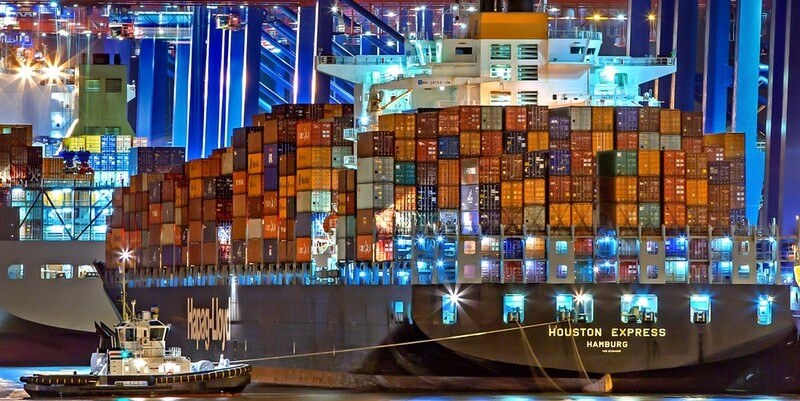 The global impacts of COVID-19 on manufacturing and supply chain
A supply chain is a demand-driven network. Since the pandemic, the global supply chain has suffered numerous restrictions, and given the rapidly growing demand (partly due to impulse buying and overstocking on the consumer's end), it quickly became certain that resources to meet the needs of consumers around the world were extremely limited.
In addition to finding solutions to mitigate major disruptions in the supply chain, manufacturers also face significant wage and labour shortages, i.e., a lack of workers, containers, and drivers, especially HGV drivers, for day-to-day operations.
Read more: These 8 Tech Breakthroughs May Redefine Your Supply Chain
Dustin Burke, CEO and partner of BCG in Chicago and global co-chair of the BCG production and supply chain, said: "We need new ideas to build a flexible supply chain that can withstand the next major crisis. This competition can withstand the pressure."
The magnitude of COVID-19 can be better understood by looking at some major challenges faced by several sub-verticals in the last two years.
Semiconductor
Microchips, also known as microprocessors, or semiconductors, are widely used to power many of today's computers and vehicles, enabling them to work the way we want them to.
Continuous lockdowns, rising geopolitical tensions, and tightening travel restrictions have led to a severe shortage of microchips despite an increase in demand for electronics. In 2021, a global shortage of microchips ultimately resulted in a significant increase in the prices of cars and consumer goods that use microchips. Automakers had to cancel microprocessors orders due to fear of declining car sales after the COVID-19 pandemic.
The 2021 microchips and microprocessors crisis also affected the electronics industry, which led to shortages of desktops, mobile phones, GPUs, etc., all are essential components that power our lives. The scarcity remains to this day, but there is hope for the future.
Nevertheless, AMD CEO Dr. Lisa Su remains positive, "It will get better in the second half of 2022," when asked about the chip shortage.
Read more: How a 100+ Years Old Manufacturer Finds Its Future Digital Platform
Plastics
Today, resins are used to make a variety of products and components, from plastic straws to industrial pipes, car parts, and heart valves. Due to the spread of COVID-19, plastic resin producers have reduced production. However, as the industry began to recover, it suffered several natural disasters, including Hurricane Laura off the Persian Gulf coast in 2020 and severe winter storms in the south in 2021.
The plastic resins sector faced tight supplies and spiking prices for the 10th consecutive month in December 2021. The surging high costs and massive disruptions in their supply chains are expected to continue well into the future.
Read more: Benefits of ERP for the Plastic Manufacturing Industry
Aluminium
Due to being lightweight, easy to stack, and cost-effective, many breweries have shifted to using aluminium cans to replace glass bottles, rapidly boosting the demand for aluminium. However, disruptions in Europe and China created supply scarcity and a price surge for not only aluminium but also other raw materials.
China's decarbonization policies have also tremendously impacted the supply as the world's number one aluminium producer and the consumer now becomes a metal importer. This shift will essentially affect global supplies and stocks in the long run.
All in all, the Impact of COVID-19 can be seen all throughout the manufacturing industry, including transportation, consumer goods, pharmaceutical industry, chemical industry, the paper industry, industrial equipment, and construction materials.
Unfortunately, stock shortages and price rises are expected to be around for some time and might only be alleviated in or after 2023.
Please click here to read part 2, where we discuss the role of technology in supporting businesses to minimise the lingering impacts of the recent pandemic.