Founded in 1890, originally as a woodworking equipment company, Oliver Packaging & Equipment Co has been developing and evolving into complete packaging system solutions for wrapping and labelling. To continue its growth plans, Oliver needed to modernise its business processes and systems to stay competitive in today's demanding equipment industry.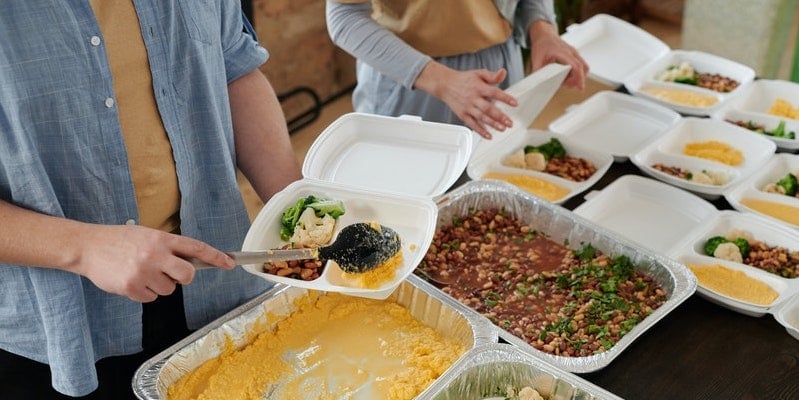 Running on a 30-year-old legacy ERP solution that was unsupported by the software provider, Oliver had limited internal IT staff to maintain the old system, and a number of those staff were approaching retirement.
The company, headquartered in Walker, MI, USA, has selected and moved its systems to the cloud and chose Infor SyteLine, also known as Infor CloudSuite Industrial, as its digital platform for the future.
3 strategic goals of the transformation
With this implementation, the company wanted to initially focus on three key areas for process improvement. Its strategic goals included managing inventory levels, analysing and improving its transportation spending, and providing customers with better access to information and overall service levels.
"I was data-starved before. Now I feel like I have access to what I need at any time."

MATT MEYER - Controller, Oliver Packaging & Equipment Co.
Infographic: 4 Signs that It's Time to Upgrade Your ERP System
Visibility and planning improve inventory
Infor SyteLine supports Oliver's overall operations by providing the organisation with a view into its inventory from raw materials, work in process, finished goods, and spares and maintenance materials.
Using advanced planning and scheduling tools has allowed Oliver to efficiently plan across the shop floor and analyse total dollars of inventory across the company. It has also utilised the Infor Factory Track solution, allowing its employees to not only clock in and out but also record all transactions as they happened on the shop floor.
Having initiated this process across half of its manufacturing systems for its food equipment lines, Oliver now has real-time transaction reporting and access to on-hand inventory information at any given time. Their new processes have reduced inventory in one business unit by or 20%.
Rate shopping delivers transportation savings
With freight spending being a significant expense as part of the company P&L, it was necessary for Oliver to analyse and review the company's "freight as a percentage of sales" metric. Despite orders being shipped daily to every state, its old system was not capable of obtaining the best carrier per lane or shipment in real-time.
Now, Oliver can negotiate and bid with multiple freight carriers in real-time. The solution also provides the carriers with feedback on why they are or are not winning businesses. After a few short months of the new transportation process, Oliver expects savings of roughly 5%.
Read more: How Data is Protected in Infor CloudSuite with These 5 Security Layers
Creating the standard for digital transformation
The move to a cloud-based ERP solution with integrated industry functionality and built-in best practices sets the standard for the future at Oliver. With the Infor SyteLine platform, the company can optimise internal business processes and perform continuous improvement projects.
Oliver continues to determine how best to use customer data and analytics, and the systems homepages and dashboards. The company has added a new resource to focus on how the organisation can not only utilise more of the system but also position itself to best take advantage of the solution's pending roadmap.
Interested in learning more about this comprehensive product? Talk to our consultants by clicking the request button below!