Objectives and Key Results (OKRs) are an effective goal planning method which is being used at Google. You may wonder: "My company is not Google. Will my company still be able to benefit from everything that OKRs have to offer?" Maybe! If you have a concrete understanding of what OKRs are, and you do not attempt to make any of the following mistakes, you and your team might be set to go.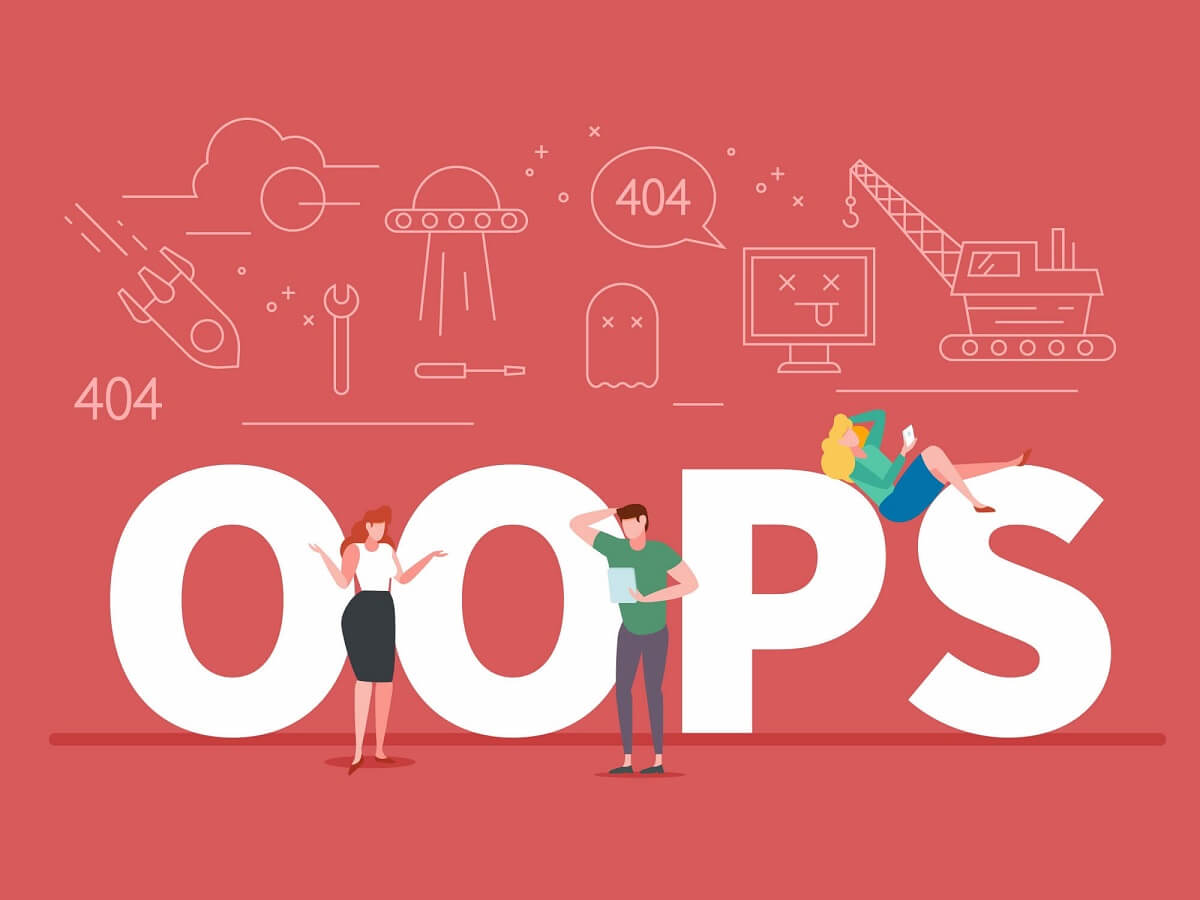 3 common mistakes in implementing OKRs
Every single one of us wants to reach higher mountains, achieve the unachievable. OKRs sometimes have far-fetching goals to serve the purpose of pushing the employees forward, forcing them to re-think how they go about and do their daily work.
Read more: Motivation - How does it work for sales?
Having said that, your Objectives need to realistic, and your Key Results need to S.M.A.R.T (specific, measurable, actionable, relevant, and timely). Though it is admirable to be ambitious and adventurous, you also need to be down to earth.
Successfully launch and implement OKRs with our OKR Champion Master Class. The course is open for registration now. Register today!
Mistake #1: Set unrealistic goals
The OKRs are created with the purpose of motivating the employees, not draining out their life force. In addition, some organisations make the mistake of finalising the OKRs among the top management level but completely disregard the buy-in from their subordinates.
While it's true that goals should be made from the top level and cascade down but if those goals do not entice your employee's engagement and cooperation, they cannot be done.
What to do instead:
Giving your staff the power to contribute to the overall corporate Objectives can encourage independence, creativity as well as facilitate growth opportunities.
Do your research, take a look at your historical data, the performance trends of your business. Have you equipped your employees with the necessary tools and knowledge to reach new highs?
If you want to increase the yearly quota, be honest with your employees. Carefully explain to them that you believe they have what it takes to do better. Also, listen to what your staff have to say, any barriers or potential threats that may roadblock your way to success.
Mistake #2: Confuse OKRs with a to-do list
OKRs are not about listing out every single task that you and your team need to do. Tasks that belong to the "daily routine", such as writing 3 articles on OKRs, setting up tables and chairs for an internal event, fixing bugs in your IT systems, etc. need not to be included in your quarterly OKRs.
What to do instead:
OKRs should focus on outcomes, not outputs. So instead of writing down your KR as "proofread 2 financial management articles and 1 cloud computing whitepaper," it could be more specific and more focused, such as "increase the download rate of cloud computing whitepaper by 15%."
Still confuse? Let's simplify everything and put it this way:
A task is something you need to act upon

A project is a collection of tasks

An OKR objective is the ultimate objective that you and your team are working toward, which you need to accomplish various projects to reach it
You can associate your Key Results with Projects. As a result, you can check off the "to-do" tasks that made up the project. In addition to the usual checklist to keep track of your daily activities, organisations can also use other task management systems like Jira or Trello.
Read more: Here is What You Need to Know about OKR's Best Practices
Mistake #3: Irregular tracking, vague language
The main reason for OKRs to be effective is that they are created with specific goals, qualifiable numbers which are regularly and closely monitored by a designated person, or team.
Managers can't just enforce the rules, the new KPIs, or the new goals down to the subordinates and expect them to follow exactly as planned. When something new comes around, people would question its validity.
Queries such as these are unavoidable: Why the results have to be this certain number? What is the logic behind this percentage? Why do the projects need to be done by this time period? etc.
What to do instead:
If your project is scheduled to be evaluated after the second week of the first quarter but you don't follow up until weeks later, you will find that nothing has been accomplished.
A deep understanding of the objectives and key results are only one part of the mission. The remaining requires the manager and the team to consistently show progress and checking in week after week (or depends on the team/ organisation needs).
Before rolling out the new project, you have to be ready to face criticisms. Able to clarify all the questions that your staff may have will make it easier for them to figure out what they need to do in order to contribute to your overall goals.
You may still wonder: are OKRs replacing KPIs? Read our next article and find out!