When talking about performance indicators for organisations, KPIs seem to come first in mind because it is easy to use and familiar to the majority of the employees. However, the "revolutionary" new approach of measuring goals and inspire people to success – OKRs, are gaining lots of attention lately. OKRs are being used at Google as the main goal-setting framework and plays a part in its global success.
Although KPIs and OKRs are both used to define goals and track the outcomes for both of the employees and organisation, at the very core, they are not the same.
Read more: Here is What You Need to Know about OKR's Best Practices
OKRs vs KPIs: which system should you use?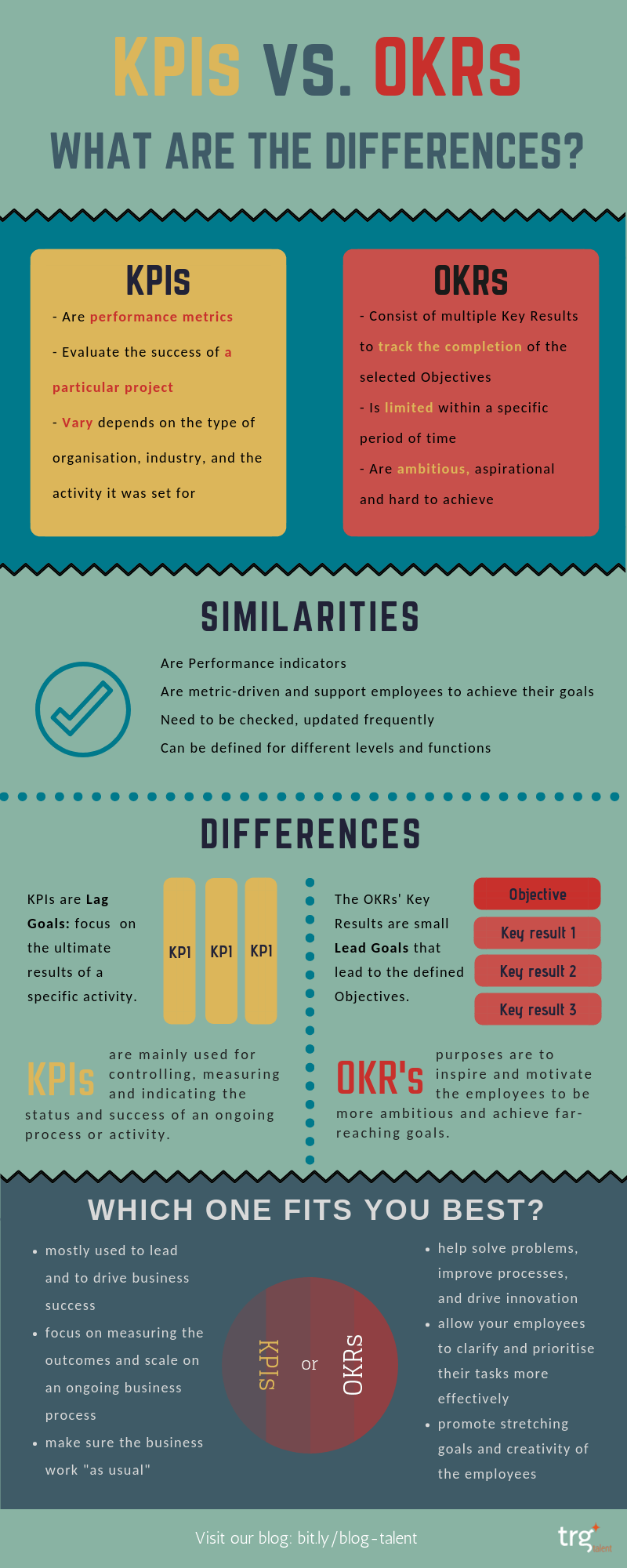 Stay subscribed to TRG's Talent blog for more insights from the industry's leading experts!