In order to improve the efficiency of its accounting and reporting systems, Astra Life upgraded its enterprise financial management solution. The results include a 6-day reduction in the month-end closing process, a 75% reduction in reporting time, and a 72% reduction in accounts payable transaction time. How did they achieve such impressive figures?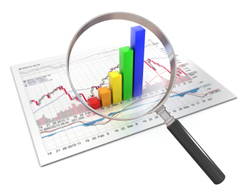 The reporting challenges
Astra Life is an Indonesia-based life insurance products and services provider that brings together the very best of PT Astra International Tbk and Aviva International Holdings Limited. With low market penetration, the insurance market in Indonesia is still in a nascent stage of development. This offers a great opportunity for Astra Life, a company that intends to become a top five insurance company.
Given the formation of the joint venture, the organisation must report to PT Astra International Tbk and Aviva International Holdings, as well as the Indonesian Financial Services Authority (OJK). With the company's existing accounting systems, it was a challenge for Astra Life to meet its monthly reporting deadlines.
Astra Life wanted a solution that could make reporting to their stakeholders easier, eliminate the risk of paying high penalties for late submissions and avoid the risk of losing its license to operate as an insurance company.
Read more: 3 ways to weather the perfect storm of corporate reporting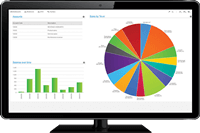 Using automation to increase reporting efficiency and speed
Astra Life decided to upgrade its enterprise financial management solution to Infor SunSystems. It was the obvious choice: 70% of insurance companies in Indonesia use it for its ease of use, cost-effectiveness and responsiveness. And thanks to Infor SunSystems' Query & Analysis, Astra Life can now grab data automatically from its accounting system and prepare reports quickly.
The system has also allowed Astra Life to conveniently change its parameters to modify reports so those reports better suit the end user.
Astra Life has also created templates that have helped it prepare custom reports to comply with the reporting requirements of the Indonesian Financial Services Authority (OJK).
Read more:
Automating Financial Forecast with Cloud Systems
Making reporting easier with Infor SunSystems
Thanks to Infor SunSystems, the overall financial reporting cycle time has been reduced to seven days—six days faster than it was before.
Before using Infor SunSystems, Astra Life used to manually calculate the depreciation of fixed assets, a tedious process susceptible to human error. With Infor SunSystems, the details about fixed assets—including acquisition costs, useful life assumptions, and the classification the asset would be treated—are loaded into the system once.
Meanwhile, completing fixed assets depreciation is as easy as a click of a button. Previously, this process took two full-time employees two days to complete. Now, the fixed asset depreciation can be calculated within five minutes, and with greater accuracy.
For more information about Infor SunSystems and how it can help your business, please request a free software demo.