With Infor SunSystems Query and Analysis (previously known as Infor SunSystems Vision), anyone in your organisation can get 24/7 access to real-time financial information to make the right decisions at the right time. Technical and non-technical users alike from all lines of business-including finance, sales, human resources, and any other department-can harness this powerful, ad-hoc querying and analysis tool.
Contents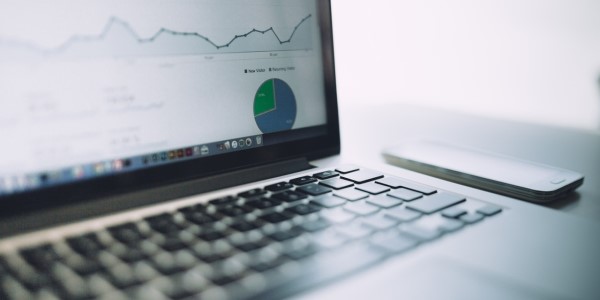 Information when you need it with Infor Query and Analysis
Knowing what direction to take in business is essential. Whether it's acquiring new companies, launching new products, finding new ways to beat the competition or other avenues of pursuit, it's important to know where you're headed and why. That takes real business intelligence and reporting proficiency so that employees at all levels of your organisation can have immediate access to the information that's relevant to their roles and tasks to make informed recommendations and strategic decisions.
More than 10,000 customers from organisations of all sizes around the world use Infor SunSystems Query & Analysis to help them make business intelligence and reporting easier and more accurate.
With reporting tools that include compliance and regulatory factors, Infor SunSystems Query and Analysis gives you the information you need, where and when you need it, fast and efficiently.
Read more: All you need to know about Infor SunSystems
Benefits of using Infor Query and Analysis
With Infor Query and Analysis, you get familiar-looking desktop applications, so you can quickly and efficiently create reports that highlight trends, patterns, and exceptions through an intuitive report designer. Users can get up and running quickly with minimal training and technical skill because the software is integrated with Excel.
Yet, you still get dynamic, multi-language, multicurrency, business intelligence tools that are powerful, flexible, secure, easy to use, and via a consistent interface throughout the software. And as it is self-service, users require very minimal IT support and involvement. As a result, maintenance is easier, too.
You can perform queries the same way across multiple applications and pull the resulting data into a single report. You can quickly and easily analyse business data, measure performance, and be more reactive with access to real-time data. You can make inquiries in many ways, and get multiple options for visualising data, including multidimensional cubes and charts.
Read more: Automating reporting in the financial services sector: A case study
Infor Query and Analysis add-ins and reporting tools
The Infor SunSystems Query and Analysis family of ad-hoc query and reporting tools include:
1. Infor BI Query and Analysis
This web service-enabled and cloud-ready solution, with unparalleled data visualisation functionality, will turn information into insight and allow you to turn that insight into action - all in real time. With Infor BI Query & Analysis, anyone in your organisation can get 24/7 access to real-time information to make informed and strategic decisions with confidence anytime and anywhere.
With a focus on reporting and analysis, Infor BI Query and Analysis provides you with a single working area within the popular MS Excel environment allowing you the flexibility to drill down, break out and expand views at both a detailed transactional level and/or summary level.
Get a top-down view of your entire business with this dynamic analysis and reporting application's powerful analytical capabilities, such as drill down, expand, and break out. You can quickly analyse trends, problems, and opportunities that are often concealed within corporate transactional data. You can save frequently used analysis procedures and replay them in the future.
2. Infor Query and Analysis Context
Empower your employees with this centralised platform for collaboration, where information is shared, and conversations are organised into streams across the enterprise. With embedded business intelligence, real-time information, and custom visualisations, you'll increase collaboration and streamline the decision-making process.
3. Infor Query and Analysis BI Dashboards
Approve transactions, drill down to transactional details, and monitor business performance anytime, from anywhere with this intuitive and easy-to-use, touch-screen-enabled, Apple iPad® app.
Read more: Networked Analytics - the next wave of Business Intelligence
4. Infor Query and Analysis Alert
Enhance your ability to identify, analyse, and report on performance and trends concealed within the database with this query and analysis tool. You can create, edit, and schedule tasks, and then let this tool automatically manage, run, and distribute reports based on scheduled events.
For example, you can set alerts to trigger subsequent one or more responses to take action (print report, share the report via email, web, or export to Excel file) if a predefined financial limit is reached.
Q&A Alert processes will also be rescheduled automatically if specific conditions are not met at a predetermined time, as frequently as needed, without further prompting.
5. Infor Query and Analysis Datalink Studio
Infor Query and Analysis includes a number of pre-built, dynamic, intelligent business logic metadata layers that link directly to the enterprise data of other systems.
Read more: Data Lake on Infor OS
6. Infor Query and Analysis XL
A Microsoft Excel add-in that allows you to analyse data faster, easier and more flexibly. You are provided with the freedom to create reports without the need to understand complicated database structures and then publish these reports to the web.
The report designed in Q&A XL offers a wide array of report styles and formats to accommodate your every need for reporting. Furthermore, the application also allows you to upload Excel data into the SunSystems database directly. This is particularly useful when you need to enter free-format Excel forms or when uploading a large amount of data.
7. Infor Query and Analysis Executive
A comprehensive analysis and reporting application that comes equipped with powerful analytical capabilities. The application allows you to drill down, break out, and cube analysis, therefore, making analysing trends, and identifying problems and opportunities easier than ever.
Q&A Executive facilitates and defines inquiries and financial information analysis with a built-in guide to locating relevant data, thus, selection can be enabled with just a click of a button.
Frequently used analysis processes can be saved for later use.
Empower your employees
With the Infor SunSystems Query and Analysis family of ad-hoc query and reporting tools, you get intuitive analytics, business intelligence, reporting, and alerting capabilities for non-technical business users that can be used with any data source. Working in a familiar environment, your employees will be empowered to find the information they need to make better decisions, faster.