As we have mentioned in our previous blog post, the emerging Data Lake - a new type of data repository, is changing the way we use and utilise our data sources. Data lakes keep all kinds of data – usually unstructured, in its raw form, and keep them safe for later intent. Because the new data lake applies the ELT (extract, load, transform) approach, businesses are able to generate profound insights, analysis, and valuable forecasts to support their operations.
Data lake on Infor OS
As a part of Infor OS, the Infor Data Lake unites all your data on CloudSuite, Internet of Things, documents, and third-party application data, etc. into just one repository. Infor Data Lake allows you to utilise your data sources to the fullest. A data lake provides customers with many advanced functions such as intelligent data ingestion, metadata management (meta-graph), and key elements of big data architecture. It also enables users to access and consume data that meet their varied needs (APIs, SQL, Elastic Search, etc.) through an assortment of interfaces.
Read more: 3 Things You Need to Know about Infor OS – the Foundation of Future Enterprises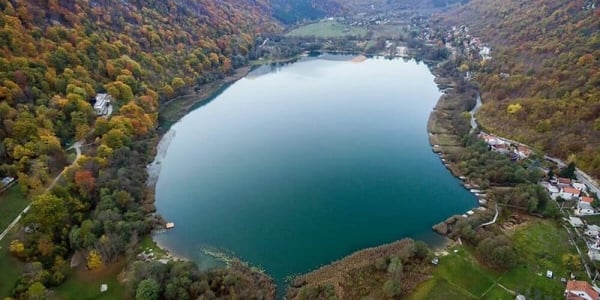 Bear in mind that the first-generation data lakes are only exploratory. In order for it to effectively analyse and provide helpful insights, all your transactional and operational data must be gathered in one spot. Plus, we're talking about a large amount of data and advanced technical skillset to practically exploit the data, a heavy-duty job for companies that haven't prepared for the execution.
Read more: How Can Cloud Computing Benefit Small and Medium-sized Enterprises?
Data lake opens up new possibilities
Infor is making efforts to support its customers with its own AI assistant - Coleman AI PaaS, along with a suite of self-service interfaces. Hence allowing developers to decide and analyse data sets through machine learning, and they can expose this logic via APIs or through events that can be interrogated by the CloudSuite.
Understand the need for real-time updated data and analysis, Infor has comprised data push capabilities with the aim to establish a clean, useful, near real-time data lake that their customers can analyse with the help of Infor's Birst BI platform. In addition, organisations can benefit from the integration of Infor's new Approva GRC application and their Coleman AI, providing real-time risk analysis, fraud prevention, and spot out emerging trends to help you make all the appropriate decisions.
Read more: Infor - the Enterprise Software Giant from New York City
Data lake still has its own limitations as it requires end-users to possess the data manipulation and analytical skills to utilise a large body of raw, unprocessed data effectively. However, data lake technology is proven to offer an economical way of storing a wide variety of data types for different purposes.
With data lake's new approach to processing data: ELT is inevitably the future of Big data and BI applications. The sooner your organisation considers immersing in the Data lake, the more successful you will be in the future.
Data Lake is just one of many game-changing feature from Infor OS. To learn more about how Infor OS and its Data Lake feature can help your business, download our brochure today!