The consulting firm Protiviti and North Carolina State University's Poole College of Management collected responses from 735 board members & finance executives about 30 risk issues that will likely have an impact on their companies in 2017.
Each respondent was asked to rate those 30 risks using a 10-point scale, from "No Impact at all" to "Extensive impact". Here is the Top 5 risks overall and their corresponding rankings in the similar survey for 2016.
Read more: Top 5 issues for CFOs in 2016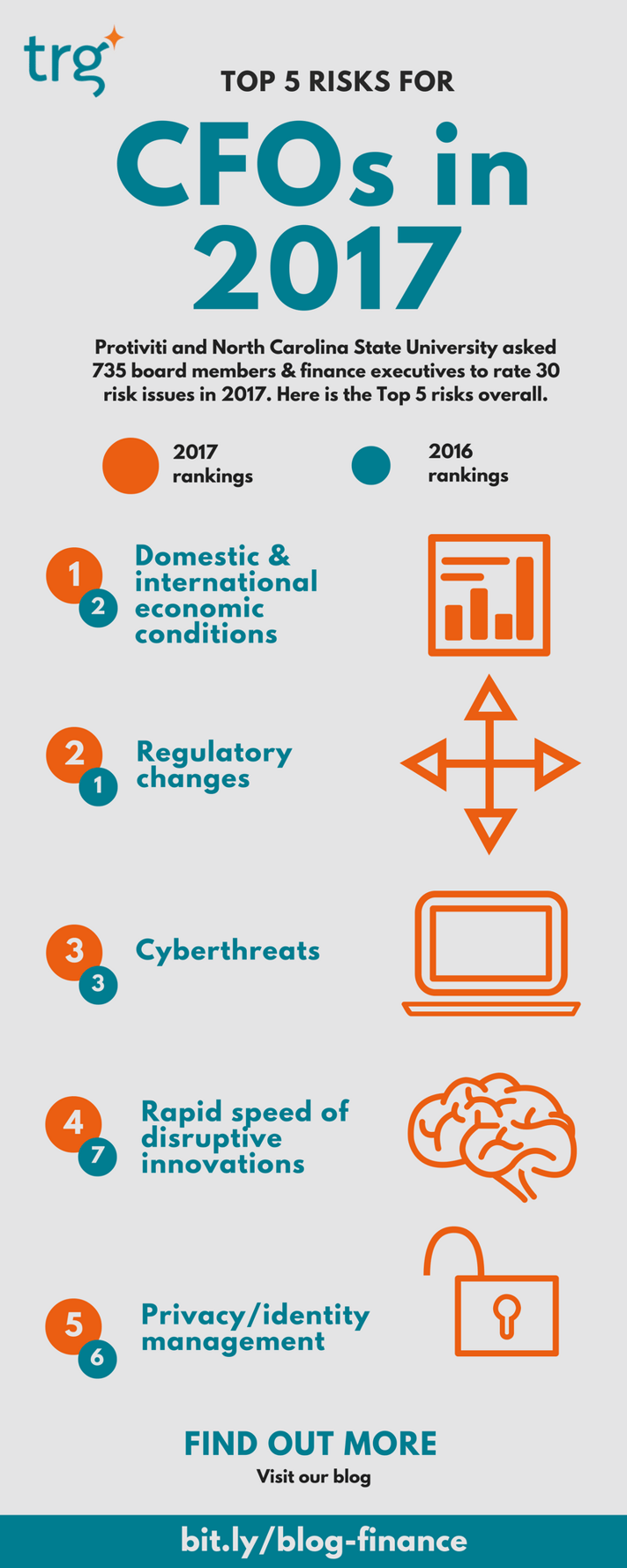 What should finance executives do to address these risk issues? Subscribe to our blog today to stay informed!