In the last post, three out of five aspects of a successful operational BI platform were discussed. The last two, pointed out by Aberdeen Group in its 2010 report, are technology and performance management.
Performance management
When a sound operational BI platform is in place, companies will "have a deep and intimate understanding as to the operational drivers that lead to performance in those long-term metrics" (Aberdeen, 2010). In other words, top performing companies will have the answers at their fingertips for questions such as:
How much does our weekly close ratio need to be in order to double our customer base?
To push our cash flow by 10%, what does our inventory turnover need to be?
To hit our turnover target this year, how much manufacturing capacity do we require?
Not only are they able to answer the questions, they are also able to conceptualise the connection between daily operations and strategic long-term objectives. In fact, 86% of top performing businesses track operational performance and validate it against their corporate goals.
Read more: The rising need for business insights
Moreover, the speed of information achieved by best-in-class companies is another key differentiator. According to the research by Aberdeen, 64% of respondents from top performing companies claim to have real or near real-time measurement of operational business metrics, compared to 45% from industry average and just 25% from laggard companies.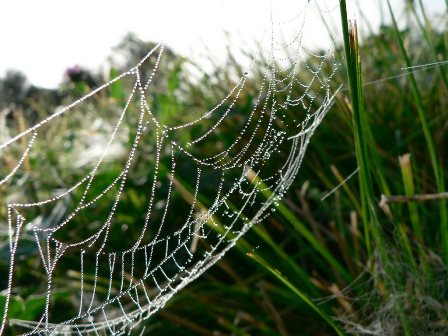 Technology
Data collection, information assembly and insight delivery are what operational BI technology encompasses. The 4 most common business intelligence solutions used are:
Operational BI (real or near real-time reporting) platform
Operational/transactional data warehouse
Operational dashboards
Data integration tools
According to the Aberdeen study in 2010, 62% of respondents from best-in-class companies claim to deploy a full operational BI platform that enables real or near real-time insights, compared to 42% from industry average and just 18% from laggard organisations. As an extension of that, top performing companies are also more like to use dashboards and other visualisation tools to deliver insights to those who need them effectively.
Related video: Tableau Business Analytics Overview
The research also shows that top performing companies are far more satisfied with their deployed technologies. In fact, 83% of employees in best-in-class companies reported being "satisfied" or "very satisfied" with the response time to information requests, 73% with the ability to access data relevant to their job roles, 68% with the ability to create custom reports/views, 73% with anywhere, anytime access to actionable information.
Finally, the essence of a sound operational BI platform lies in the ability to spread BI data and analytical insights to more business functions, share them across data silos. Aberdeen's study also discovers that top performing companies are also more likely to do this. For instance, 80% of respondents from these companies claim to spread BI to the customer service/relations function, compared to 41% from other companies.
In summary, an operational BI platform is only as good as its effect on decision-making's quality. A fully functional, pro-operational intelligence environment allows for the creation of faster and more relevant business insights, which ultimately leads to superb financial, sales, and customer service performance.
***
We've come to the end of this series, stay tuned for the next series where we will discuss the powerful combination of BI and Business performance management. In the meantime, please subscribe to our Blog.
Related video: