In today's digital landscape, data lies at the heart of business operations. As organisations increasingly embrace cloud computing, the process of migrating data to the cloud has become a critical undertaking. However, many companies underestimate the importance of adequately preparing their data for this transition.
In this article, we will explore the significance of data preparation in the cloud migration process and outline key steps companies should follow to ensure a seamless and successful transition.
Read more: Your complete guide to data management
Content
The role of data in business processes
Steps for companies to prepare data and get ready for the transition
2. Data cleansing and de-duplication
4. Compatibility and Transformation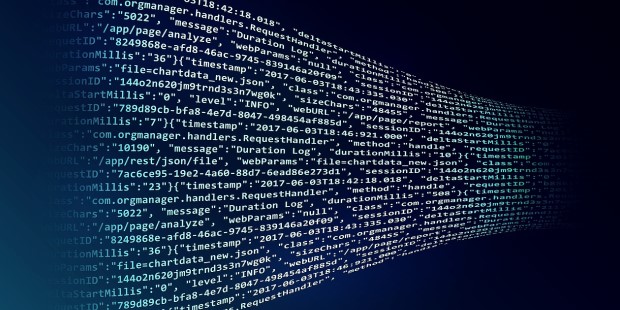 The role of data in business processes
Data serves as the lifeblood of modern businesses. It fuels decision-making, enables customer insights, and drives operational efficiency. From customer records and financial transactions to product inventories and sales analytics, data plays a pivotal role in nearly every aspect of an organisation's operations.
It provides the information needed to make informed and strategic decisions, enabling businesses to identify growth opportunities, optimise operations, and develop effective strategies.
More important, data allows businesses to understand their customers better. By collecting and analysing customer data, such as demographics, preferences, and purchase history, companies can tailor their products, services, and marketing efforts to meet individual needs. Personalisation based on data-driven insights enhances customer satisfaction and loyalty.
Additionally, data analysis helps identify operational inefficiencies and bottlenecks within business processes. This leads to cost savings, increased productivity, and enhanced customer experiences.
However, for data to truly drive improvements in a business's performance, the quality, integrity, and accessibility of the data must be of the highest standard.
Read more: 5 Signs that Say It's Time For Digital Transformation
Steps for companies to prepare data and get ready for the transition
Data takes centre stage during cloud migration. The successful migration of data is paramount to ensuring business continuity and operational efficiency.
To ensure a smooth and successful cloud migration, companies should follow these key steps to prepare their data effectively:
1. Data assessment
Identify critical data sources and dependencies, understand data volume, and evaluate bandwidth requirements to accurately estimate migration timelines.
The process begins with identifying all sources of data within your organisation. These may include disparate databases, applications, spreadsheets, data warehouses, or external sources.
Once all sources have been identified, the next step is categorising your data based on its types, such as customer, sales, financial, operational, or product data. The categorisation process not only helps you organise the digital assets you have on hand but also allows you to understand the different types of data you possess.
Read more: Data Management vs Information Management - What You Need to Know
When moving your data, especially financial information, to the cloud, you need to pay attention to compliance and security aspects.
You need to understand the specific compliance and regulatory requirements that apply to financial data, such as PCI-DSS, GDPR, or industry-specific regulations. Ensure that the chosen cloud provider adheres to these requirements and has the necessary certifications and security measures in place.
Additionally, implement robust encryption mechanisms to protect financial data both in transit and at rest in the cloud. Encryption ensures that even if unauthorised access occurs, the data remains unreadable. Additionally, consider implementing data loss prevention (DLP) solutions to monitor and prevent unauthorised data leakage.
Read more: More Things to Know about Infor SunSystems Cloud
2. Data cleansing and de-duplication
Cleanse and optimise data by removing inconsistencies, errors, and redundancies. This can help businesses improve the quality of their data. But it is not just about data quality; the process can also reduce storage costs.
Unnecessary duplicates and redundant information take up valuable storage space, which can quickly become expensive, especially as data volumes continue to grow exponentially. Eliminating these unnecessary elements can help save on storage costs and allocate resources more effectively.
Furthermore, cleansing and optimising data facilitate a smooth and efficient transfer. Without the burden of inconsistencies, errors, and redundancies, businesses can avoid migration headaches and minimise downtime.
Read more: What Is Data Cleansing and Why Does It Matter?
3. Data Security
During data migration, it is crucial to identify and protect any sensitive information, such as your financial data. This can be achieved by implementing robust encryption techniques and access controls.
Incorporating these security measures allows organisations to maintain data confidentiality and integrity during migration. Encryption helps safeguard against potential data breaches, ensuring data remains unreadable and useless even if unauthorised access occurs. This is particularly important when dealing with personally identifiable information (PII), financial records, or any other type of highly sensitive data.
Read more: How financial data is protected on Sunsystems Cloud
Additionally, access controls play a vital role in protecting sensitive data during migration. By assigning appropriate user roles and permissions, organisations can restrict access to sensitive information to only those who need it. This helps prevent unauthorised users from tampering with or mishandling the data, reducing the risk of data corruption or loss.
4. Compatibility and Transformation
One important aspect to consider is the compatibility of file formats. Different cloud platforms may have specific requirements or preferences for file formats. Therefore, it is crucial to ensure your data is in a format that the target cloud platform supports. If necessary, you may need to transform or convert your data into a compatible format to facilitate a seamless transition.
Database versions are another crucial consideration. Cloud platforms often have specific versions or version ranges that are supported. It is important to verify whether your current database version is compatible with the target cloud platform.
Additionally, storage mechanisms should be evaluated to ensure compatibility with the target cloud platform. Different platforms may have different storage options and configurations. It is essential to understand how your data will be stored and accessed in the cloud environment. This may involve transferring data to a different storage mechanism or adapting your existing storage setup to align with the requirements of the cloud platform.
Read more: Why Do Financial Services Need SaaS Accounting Solutions?
5. Synchronisation Strategy
A data synchronisation strategy acts as a bridge between the existing systems and the cloud environment, ensuring that data remains consistent and up to date across both platforms. This is crucial to avoid any discrepancies or data loss during the transition.
It might involve setting up the necessary infrastructure and tools to facilitate seamless data transfer between the existing systems and the cloud environment, which may include the use of data integration platforms, APIs, or custom-built solutions tailored to the specific needs of the business.
6. Backup and Testing
Backing up your data before starting the migration process will serve as a safety net, protecting your valuable information in case any unforeseen issues arise during the migration.
In addition to the backup, it is highly recommended to conduct trial migrations using sample data to test the migration process on a smaller scale, allowing you to identify any potential issues or challenges that may arise. By doing so, you can proactively address these issues and refine your migration strategy before migrating your entire data set.
Read more: What you need to know about disaster recovery
This testing phase is crucial to minimising the risk of data loss or corruption during the actual migration.
7. Migration Plan
Developing a detailed migration plan outlining specific steps, timelines, and responsibilities helps ensure a smooth transition and minimises any potential disruptions.
Furthermore, effective communication is key when it comes to executing a migration plan. It is important to keep all stakeholders informed about the plan, its objectives, and the expected outcomes. By involving them in the process, you can gather valuable insights and address any concerns they may have.
Allocating sufficient human and financial resources is another critical aspect of a successful migration. Adequate staffing and expertise are essential to handling the complexities of data migration while providing the necessary training and support to the employees involved. Additionally, budgeting for any required tools, software, or infrastructure will help streamline the process and avoid unnecessary delays.
Read more: The Role of Financial Planning in Recession-Proofing Your Business
Post-Migration Validation
Once the data has been successfully migrated to the new cloud environment, it is crucial to closely monitor and validate its integrity and accuracy. This step is essential to ensuring your data is functioning as expected in its new home.
Monitoring the migrated data involves regularly checking its performance and ensuring the desired standards are met. By conducting the necessary testing and validations, businesses can confirm that the data is not only present but also functioning optimally in the new cloud environment.
Validation of the migrated data involves verifying that it is complete, accurate, and consistent. This process ensures that no data discrepancies or errors could impact business operations. By meticulously examining the data, businesses can gain confidence in its reliability and make informed decisions based on its accuracy.
As your business prepares to embark on its journey into the cloud, it is crucial to pay attention to every piece of information. Data plays a central and pivotal role throughout the transition process and even beyond its completion.
TRG believes that the steps outlined in this article have given you a clearer understanding of the essential elements needed for a smooth and seamless migration from on-premise, legacy solutions, or any other applications to the cloud. Adequate data preparation is the key to unlocking the benefits of the cloud while safeguarding the foundation of your business.
Are you still uncertain about the advantages of migrating to the cloud and want to explore your possibilities? Don't hesitate to reach out to us and experience firsthand how our services can bring value to you and your teams.