Tableau 10.2 is now available for Tableau Online, the cloud-based business analytics platform for enterprises. The other two Tableau offerings, Tableau Desktop and Tableau Server, will soon be running with this latest version as well. Users can still use their current versions of Tableau Desktop to publish to their Tableau Online 10.2 sites.
The 10.2 version builds on Tableau's unique strengths – visual-based analysis and ease of use – and adds lots of new features and enhancements.
Read more: 3 best Business Intelligence & Analytics vendors 2017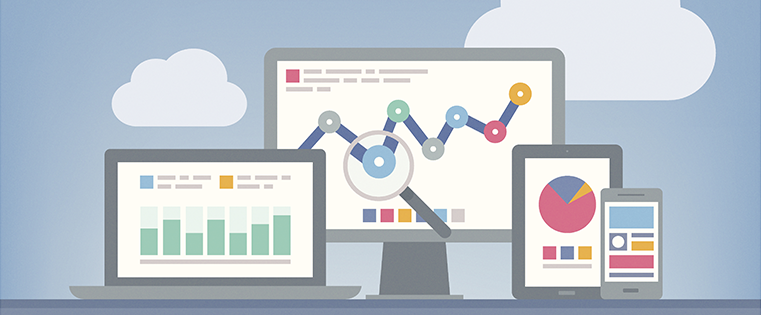 Better collaboration
Tableau Online 10.2 makes organisation-wide sharing and collaborating via the internet even faster and easier thanks to the introduction of new web-editing features. You can create new visualisations and dashboards right in your browser.
You can also make your visualisations more appealing by choosing colours, adding borders and halos for data items. Furthermore, Tableau 10.2 allows you to resize an axis, drag to remove analytical objects, and sort from an icon on the toolbar. Publishing is made easier with the addition of the "Share" shortcut in the toolbar.
Tableau's Online Sync Client makes working with Web Data Connectors (WDCs) less troubling by saving your basic authentication username and password to the client, and automatically refreshing extraction.
A welcome screen is added to assist new users. From there, you can choose to go watch getting started videos, enter Tableau Desktop or add users to your site.
Related video: Tableau Overview
New statistical functions
Running predictive models is now possible with Tableau 10.2 thanks to the Python integration feature. Other notable new statistical functions are covariance and correlation calculations.
More powerful data prep capabilities
Want to combine multiple sources of data without matching fields? You can do it with Tableau 10.2 by creating custom joins through calculations. You can also union tables from a SQL Server, MySQL, Postgres, Oracle, Redshift, and HP Vertica database.
There is a host of new data connectors: Apache Drill, SharePoint Lists, and Aster on Mac.
More in-depth geospatial analysis
You can now add geospatial data overlays such as census boundaries or natural resources to your visualisations thanks to the new Spatial file connector which supports ESRI Shapefiles, KML, GeoJSON, and MapInfo.
Second-level administrative data (county equivalents) is added to Tableau 10.2 for some countries. New geocoding rules allow you to geocode European regions by NUTS code or common name.
Better story-telling
You can better present your discoveries thanks to new capabilities such as creating unique legend for each measure, adding dynamic scale on your maps, and formatting lines across the workbook.
For more information, please subscribe to our Blog.
Related video