How to land an awesome internship when you have little experience to put on your CV? Let your cover letter do the heavy lifting. This article will offer some practical tips to help you write a compelling cover letter that can dazzle the potential employer into giving you an internship.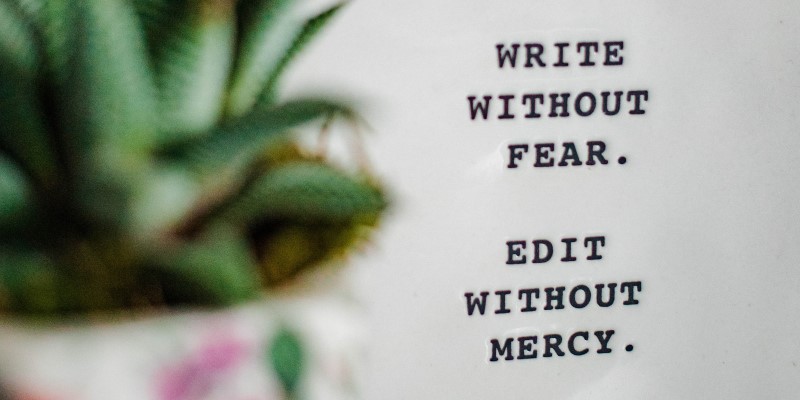 You have been weighing both the pros and cons of an internship and have concluded that you want to pursue a career in Marketing. The question now is how you can snatch the internship you have been aiming for when you do not have any experience related to the field, nor a previous work history.
The answer lies in the cover letter you present to the potential employer. We hope you will find today's article helpful and inspiring in helping you draft your cover letter for a marketing intern position.
Infographic: 6 benefits of an internship
How to write an effective cover letter for a Marketing internship
Cover letters are as critical as CVs and can make you stand out from other candidates. For college students, who have virtually no working experience, cover letters are even more essential.
Recruiters use cover letters to screen incoming applications and to determine whether these candidates are qualified to move on to the next rounds.
Even if it is not mentioned in the job posting, it is always best to include a cover letter with your CV. It will show that you have put in extra effort into your application.
Read more: Thinking of applying for an internship abroad? Here's how to do it
1. Think of your cover letter as a 'sales pitch'
The recruiter's first impression about you relies heavily on how you present yourself in the cover letter. Rather than repeating what you already mentioned in the CV, your cover letter should be providing additional information about you. 
Think of it as a sales pitch about your career path, which can potentially help you to win the favour of the recruiter. You can draft your cover letter to focus on the following questions:
What aspects of the company that excite you?

What makes you want to work for the company?

Will you enjoy working in the company's culture?

What are your key achievements and qualities?
Tip: Even if you are 100% sure that your letter and CV are completely free of error, there is still a chance you get rejected because your application is too generic. It is recommended that you tailor each cover letter to suit each position that you are applying.
Read more: Psychometric assessments - What are they & Why they are important?
2. What to leave out of your cover letter
An effective letter specifies your skills, experience, and interest in the organisation. Leave out information like your hobbies, your family, or your expected benefits. These can be discussed at the interview.
TRG recommends elaborating on your knowledge and skills and instances you have applied those skills. Think of how these instances can be beneficial to the position that you are applying.
Tip: Recruiters do not have time to read through a 3-page long letter. Keep your cover letter concise and focused. You want the recruiters to be able to grasp critical information about you and entice their interest.
3. Conduct research about the company
To successfully embed your personal touches without feeling too over the top, you should conduct thorough research about the company first whether its culture allows it. Creative agencies tend to be laxer and do not my mind if you add a bit of your flair in the cover letter.
Going through the company's social media profiles and websites can tell you a lot about the culture of the company. You can also pick some facts, statistics or background information gathered from these sites to include in your letter.
Tip: If you have limited work experience, quoting your past projects or assignments (such as a focus group interview, a video infographic for Facebook, or a published blog article, etc.) are worth showing off.
Explain what you did, the results you achieved, and how you can contribute similar outcomes to the company. Make sure that these previous assignments are relevant to a Marketing intern. 
4. Fine tune your content with keywords
Keywords are an essential component of a persuasive cover letter. Recruiters may employ automated applicant tracking systems to scan specific keywords in all incoming job applications.
Include keywords mentioned in the job ad will show the recruiters how you are the most suitable candidate for that position.
Tip: Keywords are typically categorised into one of the following three groups:
Skill keywords: skills required for an individual to excel in their job. Keywords to include: wrote, analysed, planned, programmed, created, etc.
Result-oriented keywords: how you would add value to the organisation when you acquire the role. Keywords to include: increased, reduced, initiated, produced, etc.
Recognition keywords: showcasing how outstanding you are backed with factual recognition. Keywords to include: awarded, honoured, recognised, chosen, credited, etc.
Read more: 5 soft skills recruiters look for in candidates
5. Double-check to make sure all spellings are correct
Undoubtedly, a poorly written cover letter will hold back your application. In addition to grammar and spelling errors, recruiters also consider generic letters and letters mentioned incorrect statistics and facts to be the other two commonly seen mistakes.
There are free online spelling and grammar checking tools available to help you scan through your document for errors. However, these free tools will not catch all typos.
Many of us tend to write only one cover letter and send it out in mass to all possible employers, which make your letter to become too generic. TRG recommends you to take time to list the criteria the employer is looking for and match them with your qualifications to create tailored cover letters.
On that same note, as we tend to apply for multiple companies at once, we can mix up the facts about a company to another. For example, we get confused about the company's offered services and solutions, the type of systems their marketing teams use, or you fail to follow the company's application requirements.
Furthermore, contact information such as the company name, the name of the person in charge of hiring, and even salutations also need extra attention. Nothing is more embarrassing than getting someone's name wrong.
Tip: Ask a friend, a relative, or your advisor to review your profile, portfolio, CV, and cover letter before submitting them to potential employers.
If you are reading this article, TRG will tell you a secret! We have lots of internship positions available. And to save you more time, check out our internship page below.