In amid the Industry 4.0, most human activities are maximised with the help of advanced technologies, thus, people tend to concentrate on improving their skills to enhance their performance. That is the main reason why various businesses nowadays put a strong emphasis on training and developing their employees to improve their current professional workforce.
Read more: The training and development of finance professionals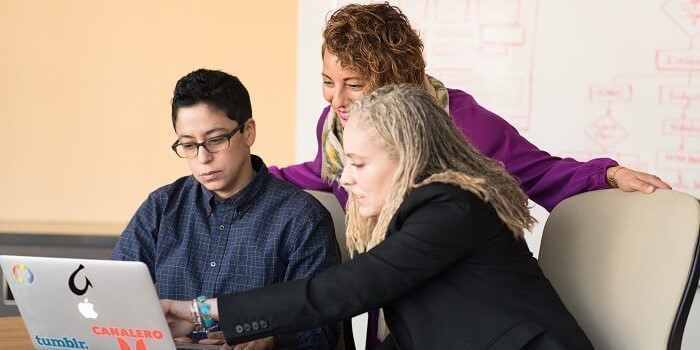 Training and Development are similar, aren't they?
Training and Development refer to the systematic program designed by L&D professionals or training specialists with the focus is on developing employee's working skills. Additionally, Training and Development are known as "the long-term goal, integral elements of corporate strategy and individual's career development."
The importance of the long-term employee growth and development in order to nurture a highly skilled workforce is increasingly recognised by many as it is vital to the success and the efficiency of the organisations.
There are some types of training and development programs such as technical training, communications training, organisational development, and career development. Besides, Training and Development have been known by different names such as "employee development, human resources development, and learning and development."
Read more: Maximising Employee's Training and Development in the Digital Workplace
The core differences
Traditionally, Training and Development are usually used together as a phrase to explain the overall acclimation, enhancement, and education of an employee. However, there are significant differences between the definition and the traits of each.
Training is a program that helps the employees to learn specific knowledge or skills to improve their performance for the current roles. The purpose of training is to help the employees develop practical skills on how to tackle a particular task, technology or equipment. The training is delivered by the experts in a particular field.
On the other hand, developmental programs concentrate on wide-ranging skills that are applicable to various situations that require "decision making, leadership skills, and goal setting." Precisely, training programs are typically tied to a particular subject matter and are applicable to that subject only, while developmental programs centre on nurturing and enriching broader skills which are useful in numerous circumstances. Development is more spread-out and focuses on employee growth and the future performance rather than an immediate job role.
Read more: Development - This is not an event...it's a Journey
The benefits of Training and Development
Enhance employee performance
Training and development programs provide the employee with a deeper understanding of their responsibilities and boosts their confidence which leads to an improvement in their overall performance.
Reduce employee turnover
Most of the staffs will be more satisfied if they receive the benefits from their organisation such as knowledge, skills or a chance to be promoted. Training and Development is an approach to address this phenomenon so the cost of recruitment decreases due to staff retention.
Address weaknesses
Nobody is perfect, neither are your employees. A training program allows you to strengthen those skills that each employee needs to advance. Additionally, a developmental program helps all employees climb to the higher ladder.
Besides, there are some additional benefits like improving the employee satisfaction and self-confidence, increasing the modernisation of new products and strategies, and enhance the reputation of the company.