Risk management is an irreplaceable part of any enterprise in order to run every business project more effectively, safely as well as less costly. However, not all project managers have enough time, effort and teams to identify the risk correctly and take action ontime to prevent the risks to become real problems. In the last post, we discussed about the first 5 golden rules of project risk management. Today, we're going through the remaining 5 rules in risk management:
Prioritise risks
Some risks have higher impact on your project than others, therefore it is necessary for you to categorize your risks and then write them to your priority list. The criteria to prioritize risk are mostly the probability of that one risk to happen compare to others or the impact of that risk on your project (objectively). Focusing on the main risk that may be more likely to cause you big losses is one way to help reduce threats that put your project in danger.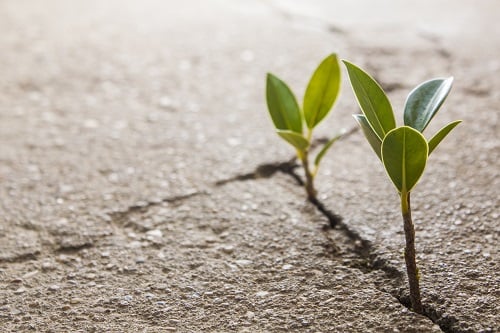 Analyse risks
There is no way you can solve a problem without clearly understand its root causes. Risk management is the same. Understanding the nature of a risk helps you create solid base for a good response.
Project managers should know about the occurrence level of risk analysis. In individual level, it is better if you analyse the risk based on the effects it has and its causes. Regarding the effects, you can identify which effect is taking longer to happen and which effect happens immediately. In addition, there might be some effects that take over the previous ones such as lead time, costs and product quality.
The other level of risk analysis is by observing and investigating the entire project. Such topics as budget planning or financial forecasting, by taking risk analysis into account, will have a clearer destination to go. The information you get from risk analysis will provide you valuable insight of your project, and as a result, will help enhance your project performance.
Plan and implementing risk responses
In order to have a risk response plan that focus on the big wins, plan and implementing risk responses is essential. If you are dealing with threats, there are three options recommended for you: risk avoidance, risk minimization and risk acceptance. Risk avoidance means you will organize your project in a way that eliminates all possible risks. In some cases, this could even mean terminating a project if the risk is fatal.
Secondly, risk minimization is to come out with solutions to reduce its negative impacts to your project as effective as possible by influencing on its causes. The final option is to accept that risk. If the risk is not critical and has little effects on your project, this is technically a good choice. Risk acceptance should only be made consciously.
As for risk opportunities, you will either focus on seeking and maximizing them or ignore if the opportunities and their impacts are too small.
Register project risks
This rule is all about keeping archives of risks (risk log), which enables you to view progress and not to miss any risk. You can also use this as a risk communication tool for your team members and stakeholders to inform them what is going on (rule #3).
A good risk log should include descriptions, risk ownership issues and status, risk's cause and effect (rule #5 and #7). Because the number of risks is large, therefore this makes the whole controlling and managing process easier.
Track risks and associated tasks
This rule acts as a result of rule 9. Tracking risks is a day-to-day job for each project manager, and in order to keep a proper record on risk and its related courses for further project planning, this is necessary.
These 10 rules of risk management only give you a guideline to have a deeper view about how to implement risks successfully in your project. There are still ways to improve your project management skills further, it is recommended for you to use the Kaizen approach in measuring the effects of your efforts to be better in the future.
Register to attend our Project Management event series!

This article originally appeared Project Smart by Bart Jutte
About the Author
Bart Jutte is a founder and consultant at Concilio, a NL based company specialising in project risk management. Concilio offers consultancy, training and sells its own easy to use risk management software.