September 25th marks the date for staffs of TRG and PJ's Coffee Vietnam – its newest F&B business joining the BBGV Fun Run to raise money for local charities throughout Vietnam. Organized by the British Business Group Vietnam (BBGV), the Fun Run is an annual event attracted thousands of participants from many multi-national and prestigious companies such as Prudential, CBRE, Decathlon, Freshfields… This year, it is reported that 3000 – 4000 people, both Vietnamese and foreigners, have joined the charitable event.
Apart from the 4-kilometer running track, TRG's staffs have spent a wonderful Sunday out with their co-workers, friends and families to enjoy the refreshments afterward with food and drinks, as well as musical entertainment. The Fun Run has been a tradition event which provided TRG's staffs with chances to enhance teamwork and get rid of daily stress while unifying under a meaningful cause.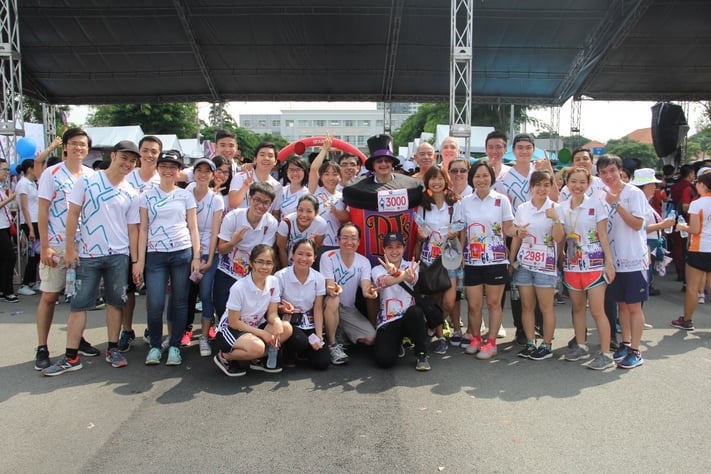 Staffs of TRG and PJ's Coffee joined the BBGV Fun Run 2016
The BBGV Fun Run this year also witnessed the first time participation of PJ's Coffee – the TRG F&B newest business. Appeared in PJ's-Cup costume, Rick Yvanovich – Founder and CEO of TRG International who brought PJ's Coffee to Vietnam surprised everyone by his impressive appearance. By challenging participants with message "Catch me to win me", Rick has cheered up the runner' spirit by giving a buy-1-get-1 voucher for anyone catch him on the way. Rick-in-PJ's-cup-costume especially caught the attention of many kids joining the Fun Run with their parents who tried to catch him by running on their feet or using their scooters.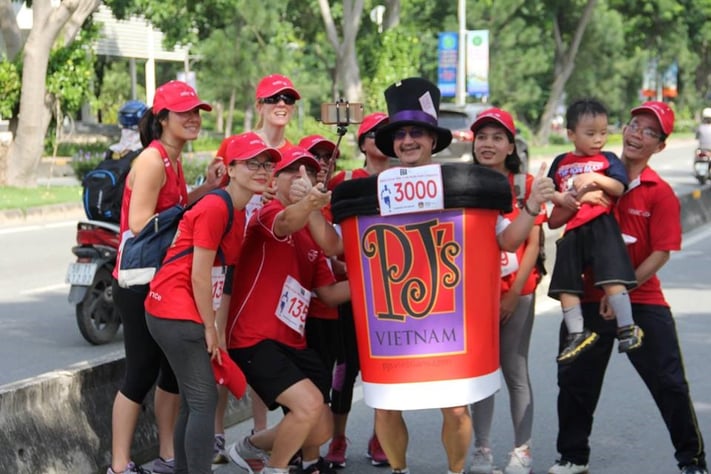 Rick in PJ's-Cup costume attracted attention from many participants
"Joining Fun Run is always exciting. This is a wonderful chance for me to spend time with my colleagues and have fun together. We are glad that our participation also somehow helps raise fund for charity projects aiming to support needy people in Vietnam. There is nothing better than getting your body exercise on a Sunday out while donating to communities,"Diem Thuy, a staff from TRG, said.
Since its inception in 2000, the Fun Run organised by BBGV has raised over VND8 billion for charity across Vietnam, attracting over 75,000 runners and walkers. All proceeds from the run will be used to support charitable projects towards disadvantaged children, poor patients and disaster victims throughout Viet Nam.
Below are some pictures in the BBGV Fun Run 2016: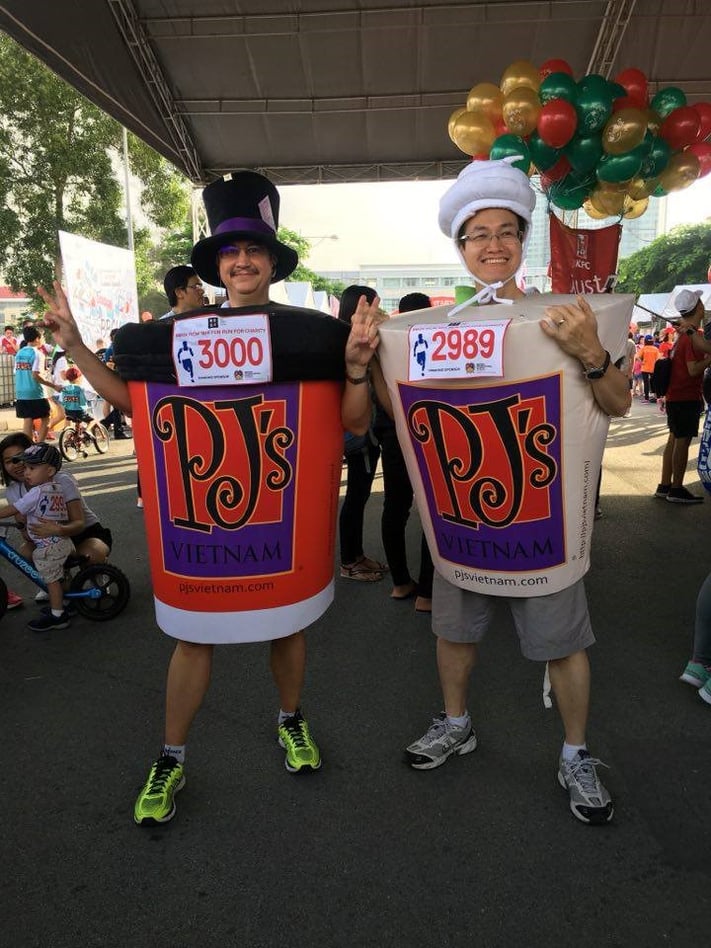 Rick Yvanovich (CEO) and Thai Pham (Deputy Management Director) in PJ's-Cup costumes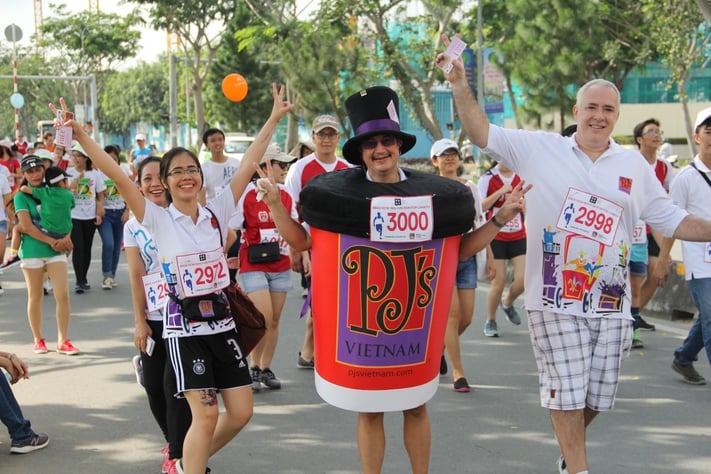 TRG and PJ's staffs walking with smiles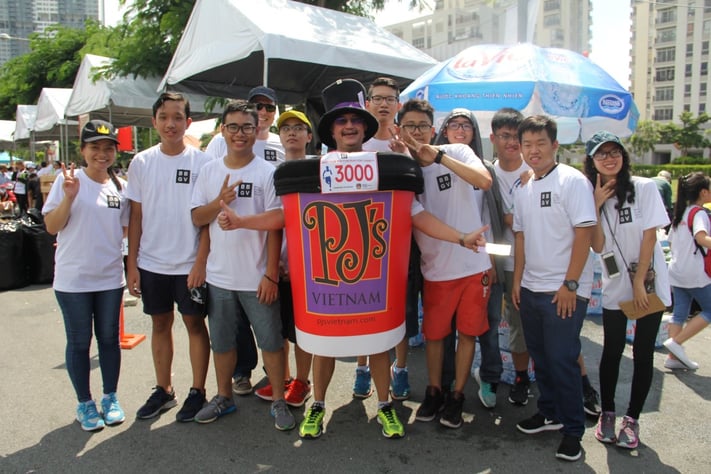 Rick in PJ's-Cup costume took picture with BBGV's volunteers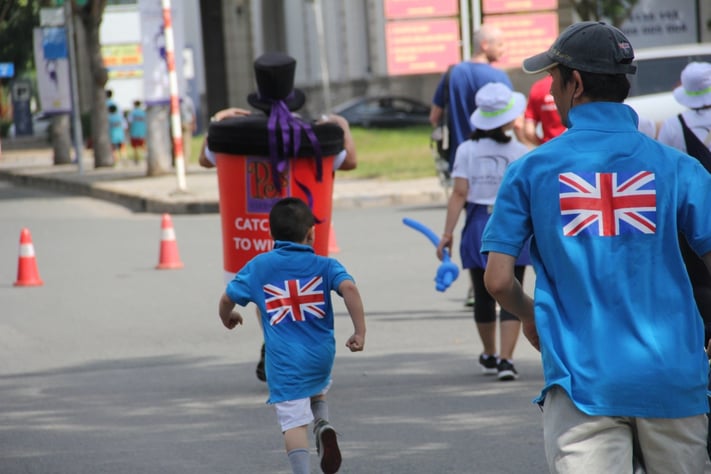 A kid tried his best to catch Mr. PJ's-Cup