To ensure the success of recruitment, attracting candidates towards your brand is not enough, you also need a pipeline to build pools of highly interested candidates. Additionally, a platform is required to continue nurturing the relationship with the candidates outside of the hiring process. All of them can be tackled by Candidate Relationship Management.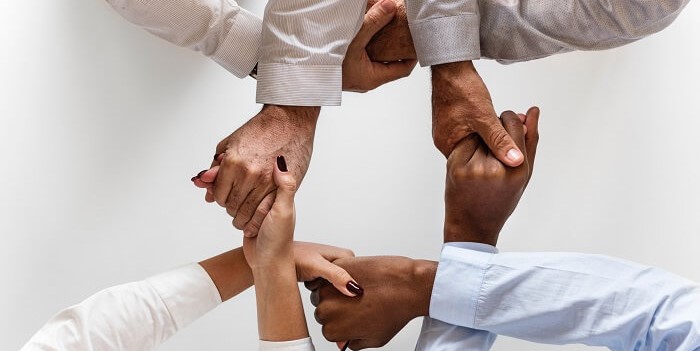 What is Candidate Relationship Management?
The hiring managers have to deal with an absurd amount of job applications on a daily basis, there is no way they would remember the candidate they interviewed last month.
Candidate Relationship Management (CRM) is an approach HR professionals use to encourage the Candidate Engagement and enhance the Candidate Experience. In other words, it is a method of managing, reminding, and improving the relationship with current and potential future job candidates.
CRM is an effective solution to show the candidates that your company appreciates their effort and time in applying. By going the extra mile, maintaining a steady relationship with them and frequently checking-in, the likelihood of the candidates reapply, talk to their inner circle about you, and endorse you publicly increase multiple folds.
Having said that, one-third of organisations fail to leverage the system or feel dissatisfied with it.
Read more: Best Practices for Better Candidate Experience
How Candidate Relationship Management affects the recruiting process?
There are four core elements that make up an effective candidate relationship management system:
Explore: This enables the recruiters to discover and connect with any suitable candidate that is either actively or passively seeking for jobs. The function should be able to allow the recruiter to sort through the list of past and present candidates or make a suggestion for future hires.
Engage: Grouping all the applicants to establish talent pools and communities for easy organisation and management of highly engaged, but currently unavailable, candidates.
Nurture: Built-in functionality that notifies the hiring managers it's time to check in with the candidates. This can be in the form of a simple e-newsletter, a birthday reminder, social activity alerts, and so on.
Hire: Once all the information about a particular candidate is gathered at one place, it makes it extremely easy for the recruiting team to pull out the necessary piece of data and respond quicker to candidate's needs.

The Candidate Relationship Management best practices
Candidate Relationship Management plays an essential role in recruiting talent and has many positive impacts on the organisation as a whole.
According to a report by the Aberdeen Group, information management is a crucial part of Candidate Relationship Management, and if managers have a poorly structured information on the candidates and the newly hired, the company will have a hard time when it comes to talent management. That is a reason why a proper system in place along with recruitment software is imperative for effective Candidate Relationship Management.
Manage the candidate pipeline
What is a candidate pipeline? This essentially is a pool of skilled people who are interested in and are qualified for a particular job opportunity.
Communication is important when you are "pipelining" your pool of skilled talents. As you are adding in more qualified applicants, your communication strategy needs to be tailored to push them closer to become a lead (make the decision to apply), as well as while they are going through the process of interview or even when they receive your offer.
Therefore, Candidate Relationship Management is a good addition to your organisation since it will automatically help you connect with the applicants and push them forwards. Furthermore, it allows you to measure and sort the candidates based on their levels of interest, skills, experience, and education.
Manage your organisation's public image
According to LinkedIn, there are nearly 59% of companies have begun concentrating on company branding as a crucial tool when looking for the top quality employees.
Your brand can be lesser known compared to other competitors, but that does not mean your brand image is any less valuable than them. Precisely, enhancing your company image is to generate "an excellent employer vibe" in the eyes of the potential candidates.
For these reasons, the goal of Candidate Relationship Management is to improve this image follow some tactics including being transparent and honest, listening to the candidates, including a feedback system, and keeping in contact.
Maintain passive candidates
There are two main kinds of job seekers that the recruiters should concentrate on: the active candidates and the passive ones. Whereas the active searchers will energetically look for the job whenever they need, the passive searchers are the opposite. The passive seekers tend to wait for the employers to reach out for them.
According to a LinkedIn report in 2016, "68% of working professionals in the world are considered passive searchers while active searchers only are account for 32%."
However, passive candidates can be a key to successful recruitment that you should not ignore. The passive candidates are more selective when it comes to choosing a company to apply; they are also always on top of the news and trends that happen in the industry.
Thanks to CRM, passive candidates will be easier to recruit as the system organises your qualified candidates in the recruiting database and delivers the communication tactics best suited for each passive individual to attract their attention and to gain their favour. Many organisations also utilise applicant tracking systems to manage not only passive but also prospective candidates.