The growing complexity of today's business has forced many companies to rethink the traditional roles of C-level executives. In some cases, the roles of the CFO and the COO are combined. What are the implications of this phenomenon?
Prominent examples of CFOs becoming CFO-COOs
Peter J. Bensen, CFO of McDonald's Corporation since 2008, took the COO's responsibilities after Tim Fenton retired in 2014. He had contributed nearly 20 years to the company and made it to the top executives at McDonald's before his retirement in 2016.
Brenda Hargett, COO of American Academy of Otolaryngology-Head and Neck Surgery (AAO-HNS) from 2010 to 2015, also worked as a CFO and helped save millions of dollars. She used her experience in both finance and operations to restructure systems and enhance the general effectiveness.
In 2014, Tiffany & Co stated that after James Fernandez, co-CFO/COO retired, the company no longer kept the COO position, with CFO taking care of COO's tasks. Susan W. Medick, CFO-COO of Automotive Aftermarket Industry Association, described the role of CFO-COO as an important partner to CEO.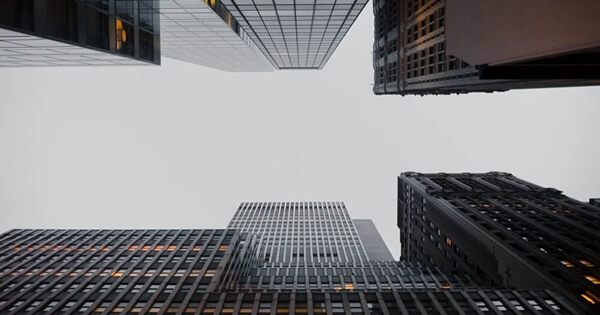 Why is there a need for the CFO-COO position?
Today, if a CFO wants to advance his/her career, it is impossible to do the work only related to financial tasks. He/she also needs to have operational skills to ensure stability for his company, which is a requirement of a COO.
Businesses in the Digital Age need to make data-based decisions instead of relying on gut feelings. And CFOs are expected to use technology and their "number-crunching" capability to help other functions, as well as the whole business, make well-informed decisions based on cold, hard facts.
Infographic

:
How CFOs can help improve sales forecasting
Furthermore, the accelerating rate of change in today's business demands more detailed and up-to-date information about the organisation's financial status and operational situation simultaneously. This means the birth of a position that can access the internal sources of both financial and operational information, i.e. the CFO-COO.
As a business grows to a certain level, the work of all departments will be interrelated, possibly at different levels depending on the situation of each company. There is no clear demarcation among positions in the C-suite.
Instead, the top executives will have to share and support each other to fulfil their responsibilities. As a result, if one only has the skills for a single position, it will be difficult to coordinate with others. Moreover, it is easy to see the close relationship between the financial situation and business operations, which is why CFO and COO are the two positions that are highly combinable.
Read more:
Chemistry Fills Team Communication Gaps for CFOs
What is the role of a CFO-COO?
The CFO-COO is expected to be able to make smarter decisions regarding key end-to-end processes like quote-to-cash, order-to-cash, or introducing new products into the market.
As mentioned earlier, the CFO-COO can gain insights into both departments, thereby minimising inconsistencies and saving time. For example, when it comes to making a business decision, if it requires certain financial data, the CFO-COO has the right to access that data without calling the accountant or sending a written request. Hence, a significant amount of time is cut and used for more productive purposes.
Infographic:
Top 5 Most Important Technology Priorities for CFOs in 2018
When making a decision, the CFO-COO, who fully understands the financial and operational situation of the company, can also suggest the most appropriate strategic option, avoiding the situation when one party's proposal is rejected by the other party, which causes internal conflicts.
Another benefit of the combines CFO-COO position is cost savings. By merging CFO and COO into one, the company can cut a lot of costs, both in terms of logistics and business operations, such as paperwork, the number of employees, the inadequacies and the ineffective plans. Getting rid of those expenses not only reduces the financial burden but also simplifies and improves business performance for the company.
It remains to be seen whether the combined CFO-COO position will become a common practice in the near future. Still, it is yet another reminder that the role of CFOs has changed profoundly in recent years.
Download our latest whitepaper to learn more about the potential of cloud-based applications CFOs should be aware of!