If you are reading this article, chances are, you are looking to upgrade your current accounting software due to:
the existing software is slow and outdated

it lacks functions and features that can automate various procedures
it is no longer receive the support from your current vendor
Purchasing a new management software, particularly a cloud-based accounting solution, is not a passing trend of the century. Many IT experts and accountants believe that the future is in the cloud. And to ensure the success of your cloud accounting software, there are do's and don'ts you need to consider before committing to buying.
Read more: 5 compelling reasons why you need a cloud accounting system today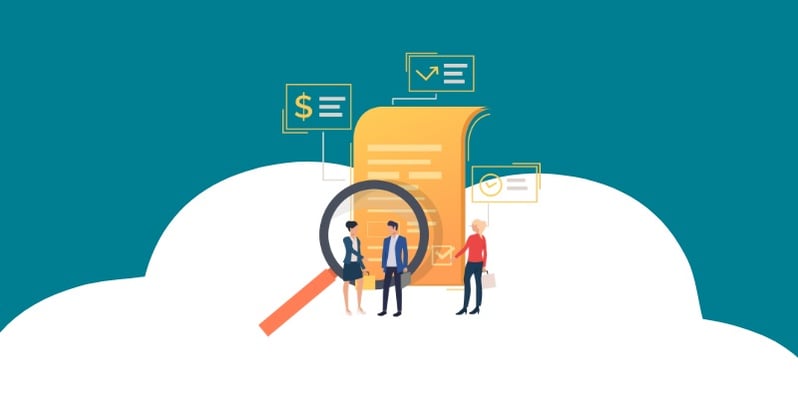 Eight best cloud accounting software implementation practices
DO: Know your current software
There are "can't live without" daily modules in the existing system that your accounting staff expects to experience something similar, or better, with the new solution.
On the other hand, there are also rarely used features that you have absolutely no idea what they do. Or some processes are too tedious, causing too much friction, and therefore, taking up a large chunk of your time and effort. You wish that these processes could be automated.
Understanding at which step that halts your productivity puts you one step closer to identifying the suitable cloud accounting solution for your organisation.
DON'T: Ignore the inputs from your accounting staff
Nobody knows the current system better than the members of your accounting team as they use it day in and day out. If you want to learn about the strengths, weaknesses, pain points of the existing solution, definitely call out for these experts. Their in-depth knowledge and expertise are beneficial when sourcing through different cloud-based options. Therefore, don't ignore the quality insights from your accounting team.
Read more: 3 pressing challenges for the hotel accounting team in today's digital age
DO: Conduct an accounting system needs analysis
The needs analysis also allows you to dig deeper into the present pain points and discover new details like the latest industry-specific needs and policies (such as the FASB's guidance on costs related to implementing cloud computing service arrangements), payroll specifications, asset management, workflows, etc.
To successfully conduct an accounting system needs analysis, in addition to having a thorough understanding of your solution, you can start with a few questions below:
What information flows through your accounting system?

What are the requirements for

sharing information

between the accounting department and other teams within the organisation?

What are the categories of accounting transaction your department performs? What is the total number of transactions for each category?
What are the different types of reports your department uses? Are you using standard or custom reports?

Are your accountants equipped with adequate skills to navigate the new software? How willing are they to change?

Do you need the cloud accounting system to

integrate with a third party software?
These questions can act as a baseline in determining must-have modules, features, or add-ons in the cloud-based accounting solution. The more discussion you have with your staff and prospective vendors, the more requirements will be uncovered.
DON'T: Get lost amidst fancy names
It probably has been a while since the last time you looked for a new IT solution. Current software available on the market today may overwhelm you with rather compelling features and technologies. But what matters is how well they cater to your specific requirements.
Robust, comprehensive cloud-based accounting solutions, if implemented correctly, can significantly increase your team's productivity and your organisation's profitability. For example, an advanced Business Intelligence tool can aid the reporting and budgeting processes, executive dashboards allow users to acquire real-time insights, customised KPIs tracking, etc.
There are various software comparing tools as well as online review sites that can help you to objectively evaluate each solution/ vendor, read real reviews from organisations that experienced the same solutions or simply to ask questions.
Read more: Going from raw data to trusted analytics with connected data prep
DO: Figure out your budget
There probably isn't a more confusing question than "How much does a cloud accounting software cost?" The type of financial management software your organisation ended up with relies heavily on how much of the company's budget you can allot.
Cloud accounting software offers a more predictable pricing model which enables businesses to control their budgets better. The pricing plans that organisations will typically encounter when purchasing cloud accounting software are annual/ monthly subscription (users are charged a flat rate periodically) and freemium (users are charged for using features outside of the original agreed package).
Similar to other cloud-based IT solutions, license fee, backups, upgrades, and technical support are already included in the package. However, in cases where customisations or user training (video training, on-site training, one-on-one, etc.) involved, staying on your budget can be difficult.
DON'T: Forget to request a demo
Most vendors will offer a demo version of the actual cloud accounting software for clients, either online or on-site, to test out the solution before committing to purchasing. This is a critical step in determining if the solution is the right one for your organisation. Consider the following factors during the demo process:
Does the cloud accounting system in question have feature(s) that will solve your pain points? Don't be afraid to raise your concern to the sales team and ask them to provide evidence to back up their demonstration.
Will the implementation process be handled by one technical sales team or different teams will be in charge of different phases? If it is the latter, how will the vendor ensure that your requirements won't be misinterpreted during the handing over between each team?

Are there any possible gaps between the software capabilities and what you have imagined the solution to be? To what degree is the gap acceptable?
How well the vendors' sales teams understand your organisation plays a vital role in determining the success of the implementation project. Have your list of concerns and requirements on-hand and ready to ask questions when possible. The cost of software delivery can vary based on the result of the demo.
Infographic: The economics of Cloud ERP at a glance
DO: Research about each vendor
Investing in cloud accounting software is a high-stakes, high-risk activity. It is crucial to choose a stable service provider that has a strong customer service team.
Read more: Why vendor due diligence is a must in IT solutions selection
The prospective vendors should also be able to talk you through a typical implementation process and provide you with their proven success to back up their claims of delivering what they promise you.
Will you be working directly with the cloud accounting software provider or a reseller? How long have they been in business?

How is their degree of expertise? Are they able to provide client's testimonials upon request?

Does their team possess in-depth knowledge and the ability to recognise your needs and suggest helpful functionality that you have never thought of?

Has the vendor implemented a similar cloud accounting system for businesses that operate in the same industry as you? Ask for references if possible.
Does the vendor have a clearly defined escalation procedure to ensure that your problems will be handled in a timely manner?
DON'T: Bypass post-implementation support
Once the implementation is completed, certainly user training is vital and inevitable, but another equally critical step is the post-implementation support from the vendor. You and your staff will encounter various issues from simple to complex that might require some help from the vendor. A service provider that cares about their client's success will help their clients to make the most out of the new software.
Furthermore, some years into the future, the cloud accounting solution has proven to be effective, and your organisation plans to expand, the vendor should be able to support with the scaling process to accommodate new needs.
Looking at the entire researching cloud accounting system process can be overwhelming. There are countless potential software vendors available out there, and each has something to offer. It is recommended to break down your selection and evaluation processes into smaller, more digestible steps to lessen the pressure.
Ensure that you have a deep understanding of your current system, the requirements that need to be satisfied, and the goals your organisation wants to achieve when the new system is up and running effectively.
TRG hopes that our article today offers some informative guidance for you on your endeavour to search for the next best cloud accounting software.