The nature of business process mapping is to streamline the daily operation, show how efficient the firm is in utilising its resources and creating profits. The process enables the business to be proactive in responding to changing demands, avoid disruption (which as a result could create a culture of ad hoc business handling), and further enhance cross-functional collaboration.
The process mapping is financially engineered, helps the organisation to cut down on time spent on trivial issues and focus more on S&OP strategy. So, how to create a sound business process mapping?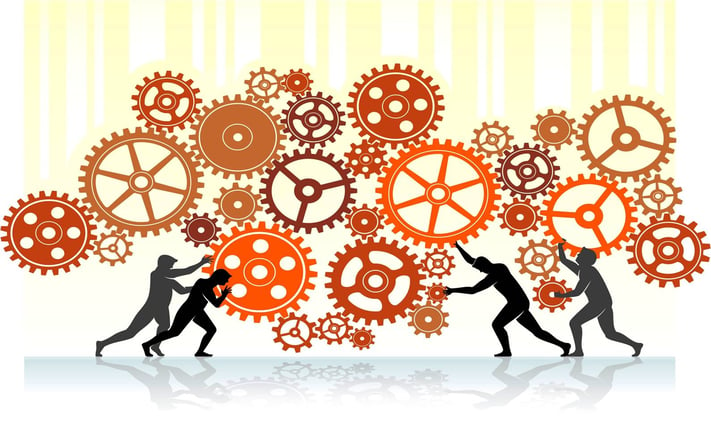 1. Visibility of Process
Foreseeing the progress through workflows, interfaces/ steps in conjunction with performance indicators. In order to ensure the rationality of the process, the following criteria must be satisfied:
- Made in accordance with vertical industry's best practices due to their proven results (values gained).
- Made with predefined chained steps to maximise visibility from the very beginning to the final step.
- Details of jobs/performers and statuses are clearly stated.
Read more: MTO streamlined end-to-end business process
2. Visibility of Performance Indicators
Performance indicators lie at the core of the process mapping and can add more values to the business. With established key performance indicators, the business will be able to identify opportunities as well as limitations in order to initiate agility.
Performance indicators can be established based on different variables such as delivery performance, cash to cash cycle, inventory turns, production efficiency, first-time yield, operating profits on orders/ projects as well as the return on assets and capacity utilization, etc.
Well-defined performance such as quantity of orders, received, put away and on WIP, etc.
Job statuses are clearly indicated as approved, picked, packed/loaded, at site and paid, etc.
Read more: Key Performance Indicators: Definition and examples
3. Visibility of end-to-end Processes
The end-to-end processes are tied to business objectives such as customer name, order number, project code towards business performances. This can be financial performance of orders, projects, business/ product lines, S&OP on a monthly, quarterly or yearly basis...
When necessary, the businesses can utilise the full process potential and rotate them according to business objectives to evaluate the firm's financial performance, customer service and internal business processes. A simple example of having a clear view of collaboration is:
Maximise financial performance on customer orders

Complete visibility of customer orders from the initial Design stage, to Operations, Supply Chain and Customer Service.

Drilling up and down related financial transactions
Subscribe to our Blog today to keep up with the latest trends in Business and Technology.