The consumer packaged goods (CPG) industry is changing fast as a result of shifts in consumers' budgets and shopping habits. Still, the outlook of the industry is positive.
As always, a CPG company must closely monitor the changing customer tastes to identify brands and products that can deliver maximum profits. And at the same time, it must be able to develop portfolios spanning both prestige and mass market brands, my company can reduce the risk of sales declines in economic downturns.
Key challenges of the consumer packaged goods industry
Reliance on Key Customers
Large retailers have the power to demand price concessions and supply chain management services from manufacturers. Local and regional manufacturers may depend on just a few customers for the bulk of business.
Dependence on New Products
Demand for innovative new products drives growth in consumer packaged goods. Manufacturers invest heavily in new products, but success varies widely.
Highly Competitive Market
With increase in product choices, companies compete with other products within their specific industry and similar alternatives. Pressure from competitors force manufacturers to lower prices or increase marketing expenditures.
International Trade Restrictions
Tariffs, prohibitions and other restrictions on international trade create financial risks for manufacturers that export products. Governments ban or drastically raise the prices of certain imports for various reasons which interrupts key revenue streams.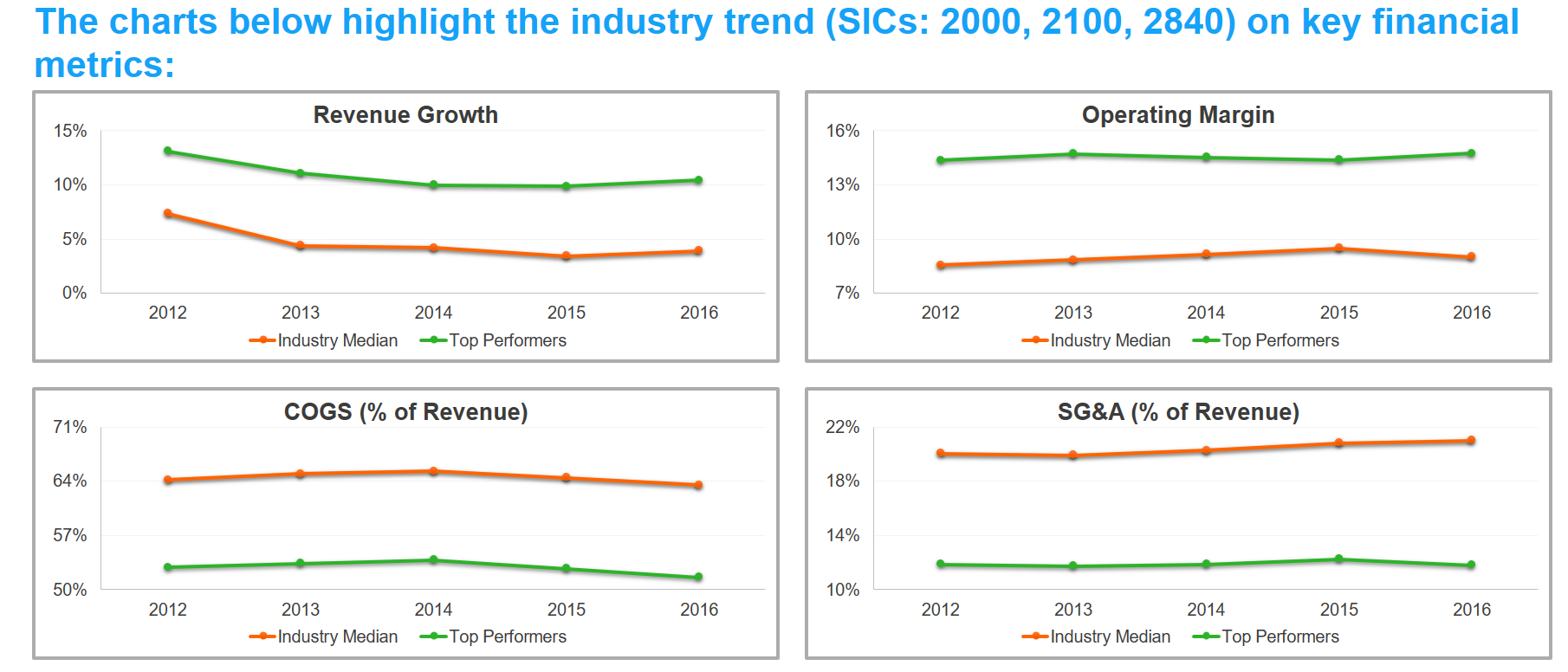 Overcoming the challenges by investing in the system
As the CEO of a CPG company, you are ultimately responsible for the following strategic objectives:
Expanding market,
Developing new products,
Proactive creating multi-choice products and
Overcoming commercial disputes overseas.
In order to establish sustainable growth for the forth coming years, you should strategically invest into system that can leverage your:
Time to market
Speed up values such as time to quote in consideration multi specific options; time to sourcing best deals; time to productivity and time to delivery in full on time. Altogether is to have a single view and/or visibility across values creation processes.
Operating margin
The processes and sub process are streamlined only if all resources are well planned and/or optimized in terms of margin improvement. It is a key to improve productivity cross operations.
Convenience
With pick, pack ship model, there is more reach out for products to flexible requirements from JIT of customers.
Digital innovation
Companies are broadening their digital marketing strategies for marketing and sales, supply chain and operations to reach tech-savvy consumers and make promotional campaigns more efficient.