It is a generally accepted fact that projects, when done by a group of people, yield better results and require much lesser time to execute.
While some types of work do not require you to interact with many people, possessing a team spirit nowadays is considered to be one of the essential skills that every candidate must have.
Read more: The challenges of managing a sales team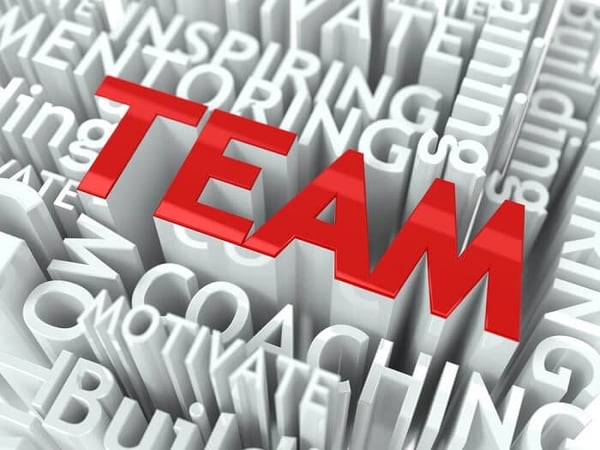 Teamwork is essential to the success of your business
Research has shown positive results of people working in a group are able to generate higher quality ideas and delivers better performance compared to the same people working independently.
Working as a team helps individuals increase their productivity and responsiveness. These individuals are also more innovative and less likely to be absent or quit their jobs.
Read more: Teamwork - " But they should be competitive"
If the industry you're working in requires you to always be on your feet, fast-thinking and quality problem-solving, the need for establishing teams and team-based performance have never been greater.
Read more: KPIs - The key to identifying your top performers
Building a team environment
Fostering teamwork in the workplace is easier said than done, it is particularly difficult to do so in cultures where being the best performer surpassing the others is the mantra. But things are definitely changing for the better, and being a "team player" is considered to be one of the most basic skills an individual need to have in this day and age.
Read more: Understanding company culture and its importance
Teamwork can be frequently found in a Millennial employee, who contributes a significant amount of effort to building and maintaining a setting that harbours team spirit.
To effectively create a team environment, the following factors must be taken into account:
Does your company's culture emphasise on open, honest communication, and foster good teamwork among employees? People tend to get confused between being nice and being honest. If you simply do not want to argue with others, the team dynamic does not get healthier and can lead to other negative impacts.
Does your team of executives/ senior management model teamwork in their interaction with each other and the rest of the organisation? Do they clearly communicate their expectation for teamwork and collaboration? If the management level does not act as a role model, nobody will buy in the "teamwork" pitch they are selling.
Do you acquire the right people for your teams? Being part of a team is different from working as a team. If leaders just quickly assemble a group of people for the sake of making one team, the results can be detrimental to your organisation. Key factors of building a strong team are trust and transparency, without these two elements, your team remains a group of people share the same team name.
Teamwork is starting to become the norm of every organisation regardless of size. To survive and thrive, businesses have to develop and bring products and services to market more quickly than ever before. This requires responsiveness, efficiency, quality and flexibility.
An effective, high-performing team can bring endless opportunities, increases the overall company's productivity, shorten the time products reach the market, and as a result, boost sales, profit and drive growth.
Read more: "Difficult high performers" - How to effectively manage them?
Like what you have read? Subscribe to TRG Newsletter to always be updated on the latest trends in Talent Management.