After the 2008 Great Recession, the role of finance professionals within organisations has been in the spotlight. Companies need more finance leaders with core financial skills to manage risk, cash flow, and cost control.
However, that is the story of more than a decade ago. By now, more challenges have arisen: unstable economic conditions in the Eurozone, the US-China-Taiwan tension, and the one pandemic that none of us will ever forget, COVID-19, and the onset of yet another recession as a result.
This has put organisations and the role of finance professionals in a much more challenging position than before.
Read more: Digital Transformation In a Business-As-UnUsual COVID-19 World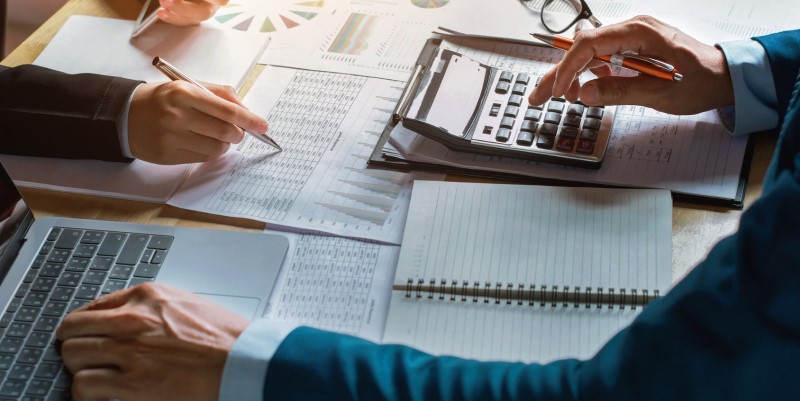 The importance of core financial capabilities
Management accountants are ready to take on the new responsibilities demanded by finance transformation. To meet the demand, there needs to be more capacity, and in many cases, the skills of finance professionals need to be improved.
Traditional accounting operations – paying suppliers, collecting from customers, keeping records, and preparing statutory reports – are at the core of the finance function.
Read more: 5 Compelling Reasons Why You Need Cloud Accounting Software Today
In addition, the finance function oversees the production of a wide range of financial accounting data, including budgets, routine accounts, and variance analyses and forecasts.
Some finance professionals have opened their remit to providing additional management guidance, such as more incisive non-financial information about the internal and external drivers of cost, risk, and value that result in the outcomes included in the financial accounts.
They have also begun more rigorous data analysis to generate insights to improve performance.
Advances in technology and market forces, such as globalisation, are increasing the pressure on companies to demand greater efficiencies and higher standards from finance.
Ultimately, however, the potential cost savings are limited, but the potential to extract increased value from finance is far greater.
The evolving role of finance professionals
Today, accountants are not only expected to offer accurate and timely information, but they are also expected to give in-depth financial insights and practical advice to management boards.
Businesses state that 68% of the value provided to the organisation is non-financial. Thus, it is key that finance professionals understand business areas such as sales, marketing, R&D, HR, and operations to drive sustainable business success.
This support role is one that is evolving, and it requires finance professionals to understand their businesses beyond the numbers.
According to the report "The new mandate for finance professionals in supporting long-term business success", 75% of global finance executives reported that companies are more likely to reach their goals if finance professionals take on management decisions.
This means they need to develop new knowledge and skills to apply to both financial and non-financial areas, in addition to their core financial skills and accounting system knowledge.
Yet the shift of finance professionals away from traditional tasks linked to the reporting cycle has been inconsistent across the business world.
Their current workload limits their capacity to take on more responsibilities. Often, it's hard for finance professionals to find time to do things outside of their normal jobs and grow.
They may need to develop new skills or leverage existing talent to apply their financial acumen to non-financial areas. In other words, business managers think that finance professionals need to complement their core accounting skills.
Read more: Fundamentals of Cloud | Public v Private, SaaS v Hosted, Multitenancy
And finally, some finance professionals are gaining the skills and access needed to influence operational and strategic management decisions. They provide and analyse relevant financial information needed to inform these decisions.
Combining financial skills and business acumen, management accountants support executive discussions and decisions around current performance and, more critically, help the company improve its competitive position or business model to drive and sustain success.
Streamline your employees' onboarding and training processes with on-demand training courses
Worry less and bridge any skill gaps for your finance department with TRG Academy on-demand training portal, designed, developed, and delivered by our industry experts.
Today, we have published more than 20 courses, 153 chapters, 1297 lessons, and 1172 videos for Infor SunSystems, Infor OS, Infor d/EPM, Infor Q&A, TEBIS, Talent Management courses and more. And one new course will be added every month.
Read more: TRG Academy – Learn from Industry Experts Anytime, Anywhere
We certainly will keep on polishing our current courses on TRG Academy, while at the same time, design more programs for other solutions. Once it is stable and safe enough for our experts to start flying again, we certainly will resume on-site training services if required.
TRG Academy was created in a collaborative effort between application consultants and video production teams, who all were working tirelessly to design interactive, easy to understand tailored courses. Our teams dream of launching this special project for years, and it has finally come true.
These short, interactive courses cover both theory and practice, giving finance professionals the chance to learn their systems inside and out.
Once you have successfully achieved this expertise, you can provide more value and support for the sustainable success of your organisation.
Expand your horizons and reach new heights at your own pace by dedicating on-demand services just for you.
To learn more about TRG Academy and all featured courses, please visit our page here. or check out what learning paths we have carved out just for you via the button below.
Subscribe to our blogs to get great content delivered straight to your inbox!