Selecting the right Property Management System (PMS) for your hotel business - one that can enhance guest experience, cut costs, and maximise revenue - is not at all easy. The rapid adoption of cloud PMS only makes this an even more challenging undertaking. That isn't to say that it is impossible, and TRG is here to help.
Read more: 4 next-generation technologies that drive hotel success in 2019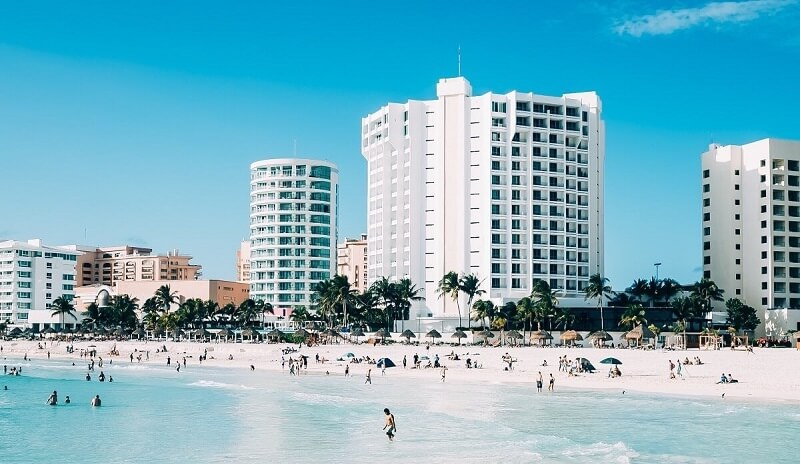 Signs that say "It's time to upgrade your hotel's PMS"
Is your system lagging? Does it lack modern functions and features? Does it offer you the complete visibility of the entire business? If the current PMS is holding you down, it is time to upgrade. Below are the most prominent signs.
1. Integration with third-party applications
Easy integration enhances your business' scalability and agility. Older, non-cloud PMS usually does not allow for easy external connections. It could take months, even years, for the next upgraded version to include the integrations your business needs. Switching a cloud-based solution can eliminate such issue.
An example is connecting a POS app at the hotel's restaurants with the Cloud PMS can enable employees to verify the guests' room numbers. All charges are then consolidated and presented on the room bill at the end of the guests' stay. This not only simplifies the payment process but also makes everything more convenient for both guests and staff.
2. Guest experience enhancement
If the current hotel management system can't empower your hotel to engage with past and current guests then you should consider investing in a new solution that includes email automation or chatbots to ensure smooth, effective communication between guests and the hotel.
Read more: Providing stellar service for hotel guests with social collaboration tool
Furthermore, modern travellers today do not like to wait to be checked in. If things can be resolved via a mobile application, they would choose to do so. The ability to automatically sync with mobile applications is another advantage of a cloud-based PMS. This allows hoteliers to cut down on time both guests and staff spent on cross-checking data, and thereby improve efficiency.
3. The data issue
High-quality, cloud-based hotel management solution will essentially help hoteliers steer clear from overbooking instances arising from the inability to access real-time information.
A Cloud PMS allows channel managers to instantly update all room inventory across all channels. This practice facilitates room distribution optimisation, preventing the same room getting booked twice on different sites.
An ideal PMS should act as an all-in-one solution that can manage different aspects of hotel operations, and ensure visibility and smooth communication across all channels.
4 steps in choosing a cloud PMS
Step 1: Carefully research all possible options
At the rate technology develops today, there are more than a handful of reputable hospitality software vendors. Therefore, options in terms of solutions for a specific hotel business are technically countless.
Read more: Hotels in a cloud-first, mobile-first world
It is utmost important for hoteliers to have a clear understanding of the business objectives as well as the pros and cons of each solution and how much of an impact the solution can have on the business.
The interface should be user-friendly or require minimal training so that any user is able to grasp the basic functions with ease. 
Mobility changes everything and it only means better things for both the employees and the guests. When investing in a new cloud solution, don't forget to think of "mobility" first and foremost, not an afterthought.
Step 2: Take notice of the factors that make you want to move away from the legacy system
Understand the current business situation as well as the strategic priorities when considering between options. What are the specific functions and features that your hotel is looking for?
Reservation management capabilities: Examine both the guest-facing and staff-facing interfaces of the PMS. The guest-facing interface should be able to capture all information related to guests across all booking channels. The staff-facing interface should have advanced reservation and guest accounting capabilities

to support the staff in managing the guest folios, bookkeeping along with other financial purposes.
Specialised modules: Hotel business may want to include a particular add-on, tool, feature to help aid the daily operation. For example, a spa management module to help track the guest past services, preferences, and medical conditions. Or consider adding an advanced housekeeping module to automatically balance the tasks among all available housekeeping staff based on the guest's expected time of arrival, room types, number of guests, etc.
Group sales capabilities: The demand for function spaces is steadily increasing, which leads to the need for an integrated solution to facilitate fast and efficient execution of complex event and banquet requirements.

Through the capabilities, group sales managers should be able to review relevant information quickly and seamlessly interact across all properties as well as with individual guest upon request.

Integration capabilities: Data integration should not limit to just integration between the central reservation system and the Cloud PMS but should also extend to other systems like the POS, non-room service functions, CRM solutions and other guest loyalty program management.
Point-of-sales features: Data from POS system also plays a crucial role in the process of personalisation and the overall business profit. Mobile POS c

an enable F&B staff to take orders and payment at the dinner tables, thus, allowing them to handle operational tasks right in the palms of their hands. POS system that has the latest payment methods and complies with the latest security requirements is a must.

Performance reporting capabilities: Hoteliers should look into solutions that allow you to make full use of the disparate data currently spreading across different functions. The ability to mine and analyse data to generate insights

can and will empower the hoteliers to make better, more accurate decisions.
Setup, support and training: Most reputable solution providers are willing to facilitate the setup process as well as supporting the data migration and customisation. Some will even help the businesses test the network speed and data backup processes. In addition to ensuring a reliable source of support, hotel businesses also need to ensure that the employees receive adequate training in order to manoeuvre the new system.
Read more: How CheapCaribbean remodels their business with Birst's Cloud BI
Step 3: Prepare a list of questions to ask the vendors
Depends on the specific needs of the business, the questions might vary. Below are just a few examples that hoteliers can consider asking the prospective vendors during the research and evaluation process.
Does the solution offer flexibility in functionality, including data access and performance reporting?

Can the Cloud PMS integrate with the third party with ease? If not, to what extent can the PMS connect with external tools?

What's the level of visibility can the business gain from implementing the new Cloud PMS? How can you keep track of the daily performance? Are the dashboards customisable for a specific user? Will you be able to generate custom reports upon demand?

How do the vendors offer their support service? Will you be able to get help in a timely manner? If not, how long do you have to wait?

How much is the total cost of ownership? What about any potential additional costs and hidden costs?


What would be the expected ROI? Would the new system be able to shorten, streamline, and automate the front-office processes? Does it have any added value to sales and improve revenue?

What is the vendor's track record of success? Are they willing to provide references from their clients that are in the same industry as yours?
Step 4: Listen to all stakeholders' inputs
Don't assume that such and such features built into the system, because of their fancy names thereby it would be brilliant if the actual users would use it. More often than not, decisions made on assumptions don't yield good results that you're looking for.
Hotel executives, managers, and front-office staff are among those that experience first-hand how much of an impact the property management system has on the daily operation. It would be such a shame to leave them out and ignoring their inputs during the search for a cloud-based property management solution for your hotel.
Are you looking for a property management solution for your hotel? Don't know where to start? Why not vent it out to our consultants by clicking the request a demo button below!