The TRG ERP Team's project management prescriptive methods are a set of established processes and procedures that guide project teams in the planning, tracking, and execution of ERP projects.
These methods provide structure for project teams to ensure that objectives are met within budget and deadlines. They also help us define roles, responsibilities, and key components, such as scheduling, risk management, resource allocation, quality control, communication strategies, and more.
These prescriptive methods also allow us to define best practices for project development that can benefit all stakeholders and facilitate change adaptation.
Read more: Hit Or Miss – Lessons Learned from ERP Implementations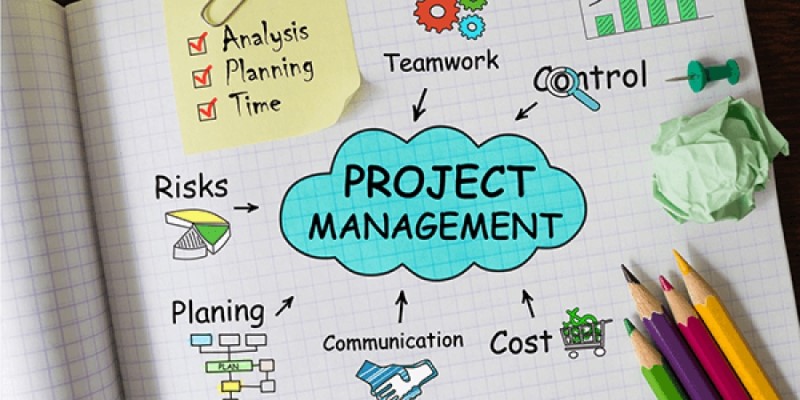 Key benefits of TRG ERP's Project Management Methods
With years of experience in ERP implementation, we aim to deliver industry-specific solutions that can meet your company's particular requirements.
You will not need to start from scratch. Our team knows exactly what to expect and what will be delivered from the project before it commences. Our project management method boosts clients' return on investment, helping them to rapidly gain more benefits from the software they implement.
Read more: Most Common Issues in ERP Implementation
Our project management method principle is vertical and industry-specific rather than the "one size fits all" approach you might typically find. In other words, the approach will be differentiated and modified for different clients, even within the same industry. These modifications and adjustments help ensure our clients get the best value from the project.
We do not want our clients to gain just the best values; we want them to gain values faster. The days when you had to spend four to six months on each project phase were over. With our project management methods, phases are broken down into four- to six-week iterations, or sprints. Your chosen ERP software will be up and running faster than ever.
Read more: Single ERP suite vs. multiple best-of-breed systems
Standards of TRG ERP's project management methods
Our project management standards have been developed and evolved from hundreds of past projects. We also conduct knowledge transfer sessions internally and externally from Infor - one of the most successful global software providers.
Our project management methods comply with industry standards, including the Project Management Body of Knowledge (PMBOK) for program and project management/ governance, The Software & Systems Process Engineering Metamodel (SPEM), the BPMN Specification for business process modelling, and other popular standards like BABOK, UP, and TOGAF.
Structure and components
Following the industry standards, we manage our projects in five phases: Project Initiating & Planning, Project Execution, Monitoring & Control, and Project Closure.
In the Execution phase, the project is further subdivided into Inception, Elaboration, Construction, Transition, and Optimise. Each phase is clearly defined with key objectives and deliverables and follows best practices with an Agile approach to bring our clients the most satisfying experience and values.
Read more: ERP Post-implementation: Scaling for Future Expansions
The benefit of a client- and industry-specific prescriptive project management approach is that, when the project starts, our client knows exactly what to expect from each stage. The pre-defined milestones, work products, and tasks make the project more feasible to complete and succeed.
In conclusion, the TRG ERP Team has been developing our own approach to ERP Project Management Methodology based on industry standards, our cumulative years of experience, and in cooperation with Infor. Our approach structure is prescriptive; every component is clearly defined. And we strongly believe that every client we serve will be satisfied with the results they receive.
Request an ERP Demo today and find out how we can help your business!