Annual charity trip has become a tradition at TRG, and this year, our destination is Dak Lak province. Dak Lak is located in Vietnam's Central Highlands where the majority of residents are ethnic and they speak an ethnic dialect.
Read more at: TRG's Annual Charity Trip to Hue to Help Those in Need
At first, we expected to give away 300 gifts to the needy students who are living in the remote highland area. These students have to spend hours a day to walk to school, and some can't go home until the weekend because their houses are too far away.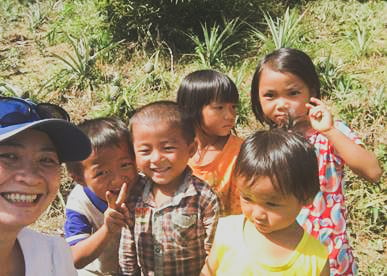 One month prior to the trip, TRG organised some fundraising events to attract both internal and external donations. We were happy to see so many TRG members show great generosity and willingness to support this important trip by donating cash, kid clothes, and toys.
All of the raised money will be put into purchasing daily use products (such as blankets, jackets, slippers, and milk) and stationaries (notebooks and pencils). The value of each gift is estimated to be 500,000 VND (approximately $20 USD).
That was the goal that TRG aims for. Today, we are so proud to inform that the total funds raised for this year charity trip to Dak Lak already exceeded our expectation. Instead of sharing the love with only 300 students, we can now make 600 students happy.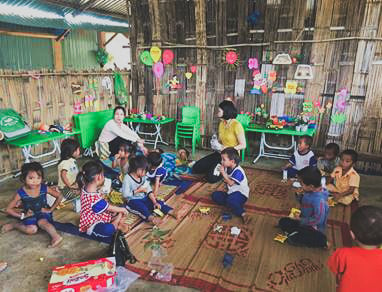 We plan to personally deliver the first 400 gifts to the students in Dak Lak on the 19th of January, 2019. The remaining 200 gifts will be delivered to Lam Dong province by the end of Jan 2019.
Read more at: TRG's charitable trip to Thien An Shelter
Giving is one of the most meaningful things one can do – not only it benefits the charities, but it is also deeply rewarding on a personal level. It strengthens your personal values, gives you a new perspective, teaches humility, makes you appreciate what you have and not to take things for granted.
We also would like to thanks the supporters and donors for your kind hearts. This trip will not happen without your kindness.
Donations are still greatly appreciated. Please contact TRG via email ha.le@trginternational.com
Subscribe to our blog to keep up-to-date with events from TRG International and PJ's Coffee Vietnam.
About TRG International
TRG International is an IT, Talent and F&B company. We help people and businesses to shine. We help people be the best they can possibly be by selecting the right people for the right job and developing them to their full potential. We help companies by providing an IT solution that works quietly and brilliantly in the background, freeing them up to focus on their core and not having to worry about their IT systems. We do this for more than 1,000 clients in 80 countries.