Hue – September 2017, TRG International successfully co-organised a charity trip with the purpose of giving back to the community and helping those in need. The activity received tremendous support from donors. As a result, more than 420 presents were given to the elderly, disabled people and orphan children in Huong Tra, Phu Vang and Huong Thuy Districts, Thua Thien Hue Province.
Read more: TRG to help the needy in Hue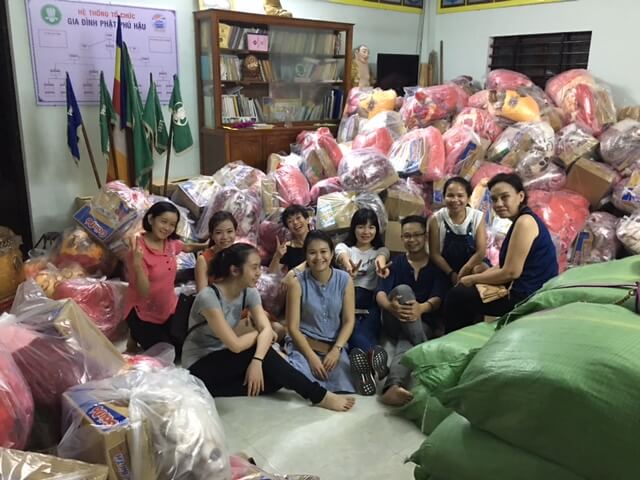 TRG members helped to sort the gifts on the first day in Hue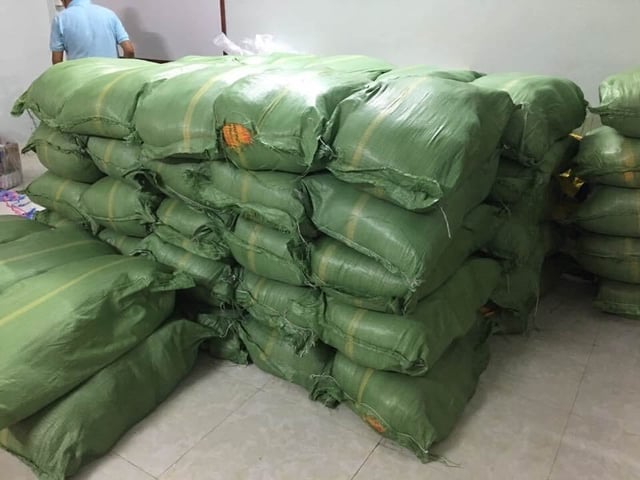 With generous donation from various donors, TRG gave away more than 420 sets of gifts
Building a better future with one act of kindness at a time
This trip has left beautiful memories in our hearts. We all had the opportunity to meet and talk in order to understand more about the lives of the unprivileged in Hue. Each family has a different plight, there were children who have lost both of their parents at an early age, therefore, had to earn a living by themselves, families with only elderlies living alone, and there were even cases where all the family members suffer from severe illness and disabilities.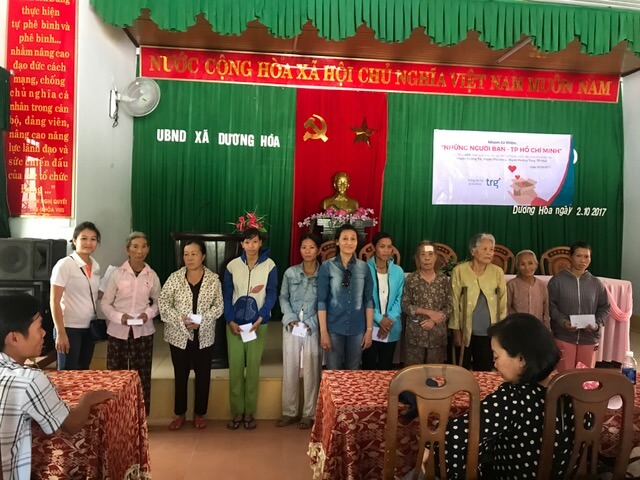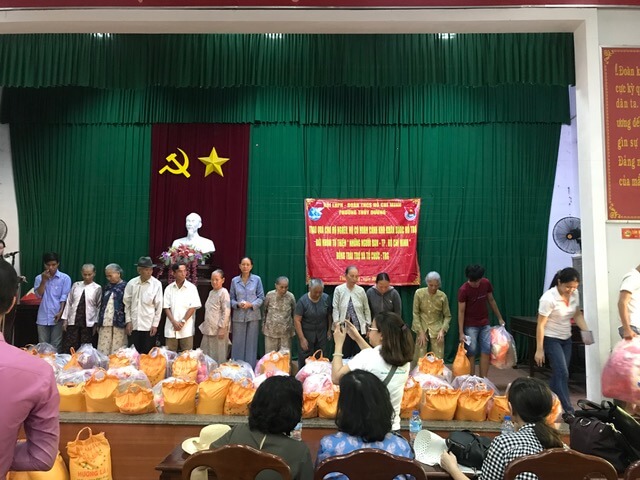 TRG members presented gifts to the elders and families suffer severe illnesses
These voluntary activities have become a yearly tradition of TRG. And every time the opportunity arises, our members always volunteer to join enthusiastically. We believe the simple act of giving back to the community has empowered us to live better, while at the same time, deepen our bonds with each other and strengthen our team spirits.
Read more: TRG's charitable trip to Thien An shelter
About TRG International
TRG International
is an IT, Talent and F&B company. We help people and businesses to shine. We help people be the best they can possibly be by selecting the right people for the right job and developing them to their full potential. We help companies by providing an IT solution that works quietly and brilliantly in the background, freeing them up to focus on their core and not having to worry about their IT systems. We do this for more than 1,000 clients in 80 countries.
Subscribe to our blog to keep up-to-date with events from TRG International and PJ's Coffee Vietnam.