Team building is a yearly event of TRG and is one of the most anticipated social activities of the year. This year event kick started just weeks before the traditional Tet holidays begin, making all TRG members excited to see what are the challenges for this year.
The purpose of TRG Team Building is to promote our "team spirit" culture as well as to create an opportunity for every TRG members to have fun after a long day of hard work.
Don't miss out: TRG Careers - View our currently available positions
The very first Team Building challenge is "Tet Decorations." Instructed by the Team Building Committee, all 6 teams must decorate each level in TRG following Tet traditions in the North, Central and South of Vietnam.
Through this challenge, our Team Building Committee hopes to help TRGers to know more about how each region celebrates Tet and also to decorate TRG office in the most creative way possible.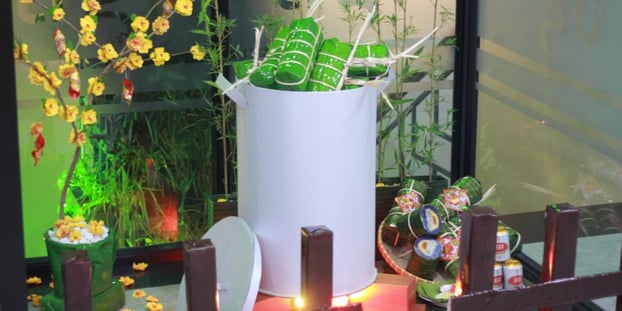 Team 2 - Steaming pot of Banh Tet depicted the more traditional Tet in South Vietnam.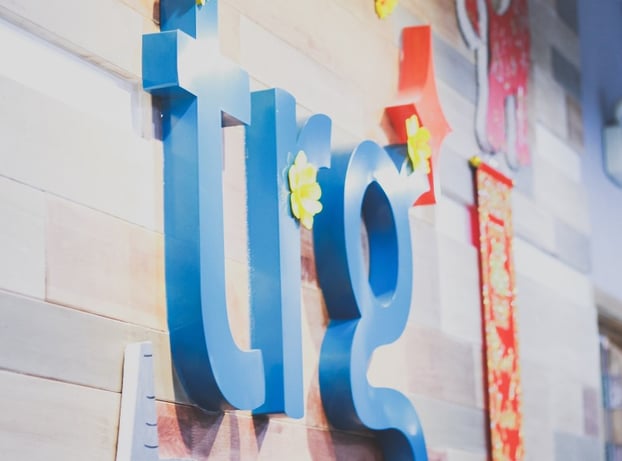 Team 3 - Ho Chi Minh City's iconic landmarks incorporated with traditional Tet decorations for a more modern look.
In this challenge, team 2 and team 3 were chosen to decorate the reception area. Both teams' mini-scenes are lively, beautiful, and have truly depicted Tet in Southern Vietnam. Team 2 portrays Tet from the countryside of Southern Vietnam, completes with the steaming pot of Banh Tet and apricot flowers.
On the opposite side, team 3 portrays a more modern Tet with Ben Thanh market, Bitexco Financial Tower and the images of two red dogs that represent the year of the Dog 2018.
On the third level, team 4 and team 6 re-creates Tet from Central Vietnam by using rustic materials to make thatched roof, communal houses and the traditional Vietnamese banquet. This challenge has really peaked the creativity in all TRG members.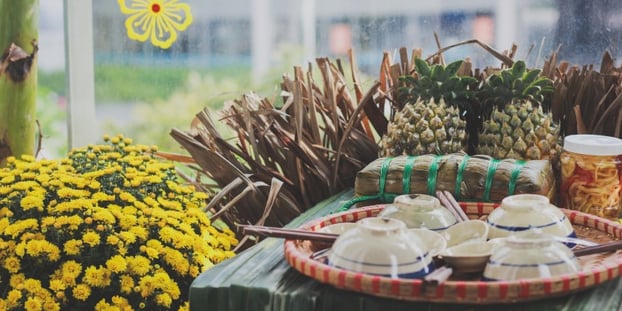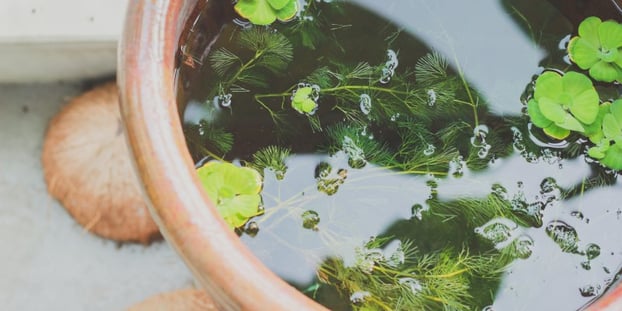 Team 4 - Rustic, simple yet warm is the Tet atmosphere in Central Vietnam.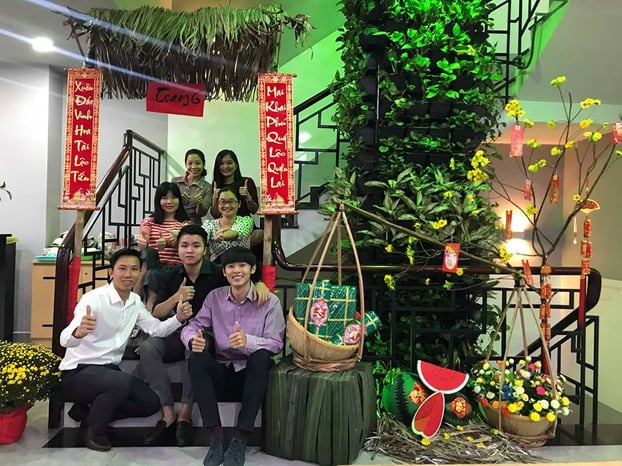 Team 6 - Handmade thatched roof and colourful décor are highlights of the entire floor.
Read more: TRG participated in "Blood Donation" program - Spreading loving action to the community
On the fourth level, team 1 and team 5's mission is to decorate the Northern Vietnam Tet. Team 1's hand-drawn image of an old teacher writing calligraphy surrounded by adorable paper dogs received many admirations. Next to team 1, team 5 decorates the office with pictures of the guardian lions and the typical five-fruit tray for Lunar New Year.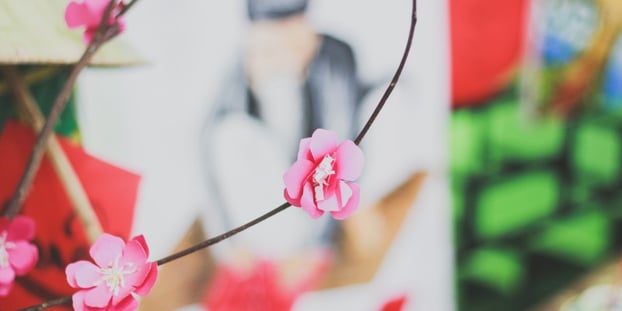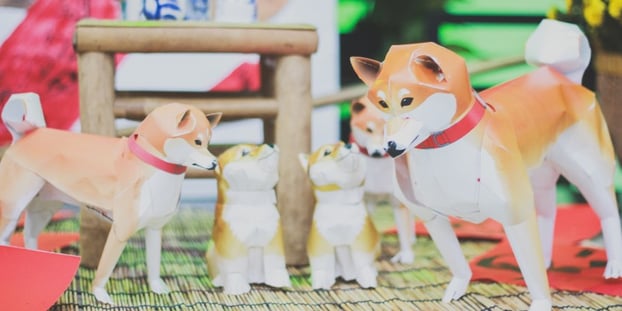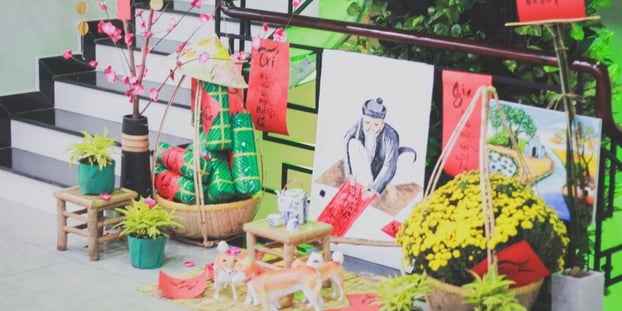 Team 1 - Old village teacher writing calligraphy surrounded by origami dogs.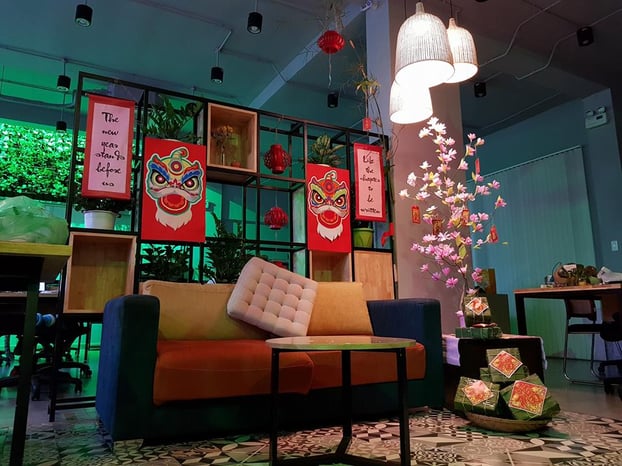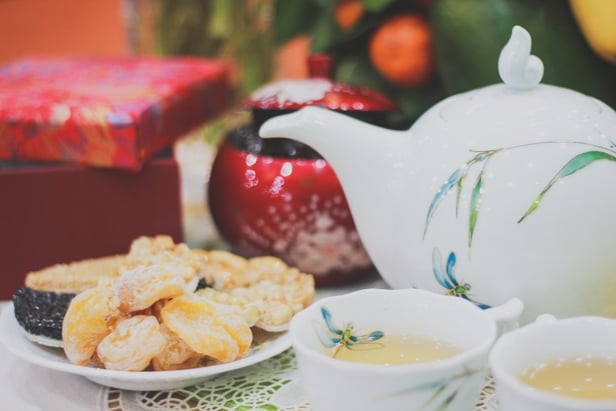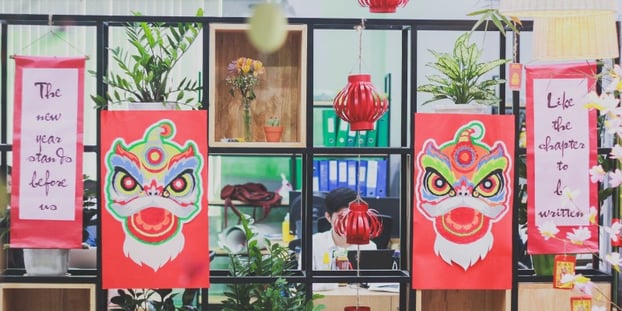 Team 5- Utilised the office sofa to re-creates a Northerner's home completes with a pair of the guardian lions, cherry blossom and Banh Chung.
The challenge has successfully kickstarted TRG's 2018 Team Building. All members had a great time together and showed their hidden talents to their teammates. These mini-scenes are utterly beautiful and attractive, and TRG is entirely overwhelmed in Tet atmosphere. We hope that TRG will have many exciting challenges like this in order to further promote our company culture.