In continuation of ERP Webinar series, after identifying how to evaluate and deliver a successful ERP implementation, the next ERP webinar - Smart choosing the right ERP product and vendor will help enterprises to know how to choose the right ERP product and vendor.
Date

: Friday, July 17th 2015

Time

: 3:00 - 3:45 PM

Language

: Vietnamese

Speaker

: Nguyen Dong Ho, ERP Implementation Director at TRG International -

15 years of experience in ERP implementation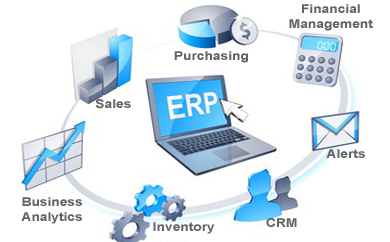 At the webinar, Mr. Ho, will introduce some evaluation criteria for choosing an ERP system. Particularly, he will present key competencies of different ERP products and vendors based on Gartner's research. Furthermore, Mr. Ho will share some experiences on choosing a suitable ERP solution based on SMART objectives that meets the requirements of specific manufacturing industries, etc... In the last part of the webinar, a demonstration will show what performance indicators and management objectives are.
With the attendance of Manufacturing Directors, Planning Managers and Finance Managers from many manufacturing companies, the webinar is promised to provide answers for the concerns about ERP for enterprises.
Testimonials about the 2nd webinar "Delivering a Successful ERP Implementation", taken place on June 26th, 2015:
"The webinar was generally good. I am satisfied with the content of presentation. Q&A is close to real practice which is very helpful. It would be better if there would be more case studies to share about strengths and weaknesses, key learnings from failure". - Mr. Lam Van Phuc - General Manager - MDS Trung Thien Company
"From an overview, the content is fairly good as it met my need. Now I'm acknowledged of steps to deploy an ERP implementation. What I want to know more is about Sales process and Customer Management." - Mr. Tran Teo - IT Manager - Navico Company.
For more information about the webinar, please visit: http://blog.trginternational.com/smart-choosing-erp-product-17jul
About TRG International
TRG International is a market-leading global professional services firm focused on delivering technical excellence. The company has been successful for more than 20 years in providing SunSystems for finance and accounting systems. TRG International adds value in a challenging and dynamic market by delivering the right IT solutions that work quietly and brilliantly in the background, freeing our customers up to focus on their core. We are a genuine consultant and partner who deeply understands the challenges of our customers' business and is always ready to go the extra mile to deliver exactly the right solution for them. It is not about what we sell, it is all about how we think.
Our solutions include: Financial Management (Infor SunSystems), ERP (Infor LN and Infor Cloudsuite Industrial SyteLine), Enterprise Performance Management (Infor CPM), Hospitality (Infor SunSystems for Hotels), Retail Management (Retail Pro 9), Virtualisation (CItrIx) , Professional Service Management and People Performance Management (system@work). To discover more about TRG, please visit http://trginternational.com