One definite thing about the hospitality industry is that the customer's behaviours never stay the same and that they are easily affected by many factors. For customers, the new era of digitalisation has fundamentally transformed the customer experience.
Today, customers have a much wider range of choices and decisions to make, and their expectations are raised higher. It is critical for hospitality organisations to invest in both digital and physical experiences in order to successfully attract, retain and connect to the customers.
Read more: 3 Ways Blockchain Is Changing the Hospitality Industry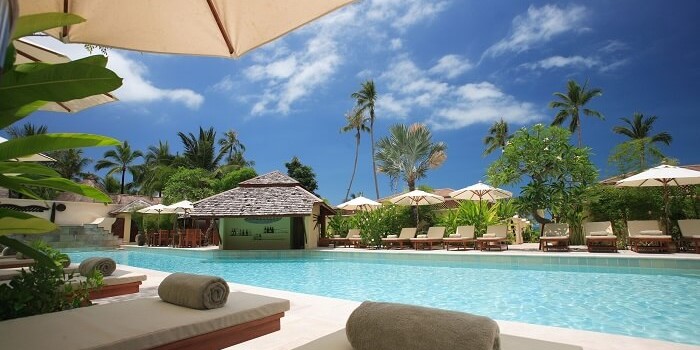 Why are travellers' expectations changing?
Well-known and innovative brands such as Amazon, Starbucks, and Seamless have long invested in their customer experience strategy – mainly through the online channels - raising the bar for providing high-quality customer experience.
This leads to an expectation among customers that they will receive seamless, personalised, and instant services from the service providers. The hospitality industry must realise this shift in customer behaviour and equip itself with essential digital tools to keep up with the digitalising trend.
Read more: 5 Digital Transformation Trends in the Hotel Industry
Advancements of technology, in general, have long been adopted by leading companies to create a holistic digital experience on both smartphone and website platforms. Savvy customers are familiar with doing researches online, and perceive it as a reliable source of information.
Specifically, hotel customers today can easily book their trips through online travel agents, booking applications or the hotel websites. And they expect a seamless, personalised and comprehensive experience starting with simple tasks like booking a room with ease.
It has been reported that more than 148 million travel bookings are made on the internet each year, taking up to 50% of all booking worldwide.
Read more: Should Hoteliers Consider Implementing Cloud Applications?
How can hoteliers respond to this new trend?
Mobile-friendly strategies
From the customer's point of view, their trip starts with a detailed research being done 45 days prior to the departure date, so that they can have a clear plan, book a room, and gather enough information about the destination.
In this period, customers are easily affected by online reviews, social media posts, or advertisements relevant to their interests. This brings up new insights for hospitality organisations to focus on: connecting with customers through multiple digital channels and customising their services to attract and appeal to these potential customers.
Read more: How Data Analytics is changing hotel revenue management
Moreover, researchers have found that an average person checks their phone 150 times per day and spend 177 minutes using them. With the high rate of exposure on mobiles, it is one of the most advantageous methods for hospitality businesses to connect with potential customers.
Many travel suppliers such as hotels and airlines have tested the waters with their own mobile apps with functions like flight and hotel check-ins, boarding passes, itinerary updates, and shopping and booking capability. Many startups are also focusing on apps for travellers.
For example, the Journy's app offers concierge-style services helping travellers customise their travel plans. By gathering customer's ideas and their individual tastes and preferences, Journy creates a personalised itinerary for the trip and helps out with restaurant reservations and booking activities.

Digital transformation
Emerging technologies like IoT, Big Data, and even Blockchain hold great promise for improving customers' overall experience. The integration of advanced analytics and machine learning in combination with sensor technologies can minimise the gap between virtual and physical experience, providing personalised and unique offers or services to the right customers.
However, hoteliers should be careful in choosing the right technology that can ensure real value and efficiently help retain the customers.
Read more: Automating Financial Forecast for Hotels with Cloud Systems
For example, hoteliers can experiment with adding videos to the online booking resources to provide a realistic experience of the accommodation before customers book. An authentic experience increases people's likelihood to complete their booking, and also enhances their satisfaction with the service.
Personalisation
According to Infor, hospitality companies should invest in a personalisation strategy at scale and develop an omnichannel marketing plan. Customers nowadays tend to rate a brand according to the experience they received throughout a series of touch points, including smartphones, desktops, over the phone, and on the property.
Brands that successfully deliver on-demand, personalised and authentic services are also capable of driving loyalty, positive reviews, social likes and shares, and word-of-mouth recommendations.
Hospitality companies must be able to ensure a consistent experience across the entire guest journey. First, map out a typical customer journey to identify and manage the consistency of the entire process and eliminate all the possible frictions. Then, build up a strategy for customer's end-to-end experiences in order to shape the customer's perceptions of the services and increase sale values.
Read more: 5 tips to boost hotel direct revenue
In order to keep pace with customers' ever-changing expectations, a personalised experience of every customer, every time, across every touch point is highly crucial to the success of the business.
Hotels need to clearly define their digitalisation journey and integrate a marketing strategy that is able to conduct their personalising tactics at scale. Having an ultimate vision and understanding of how customers interact with travel services will help hoteliers quickly adapt to changes and enhance both bottom-line and customer loyalty.