Investing in any fully-integrated business system is a challenge that is not as simple as you think. For its complexity, a fleeting knowledge of how your enterprise works is never enough. In the first and second parts, we have discussed some dangerous mistakes that can be easily ignored.
(Read the first two parts by clicking here: part 1 and part 2)
Now, for choosing cloud ERP packages, here are a few things to notice.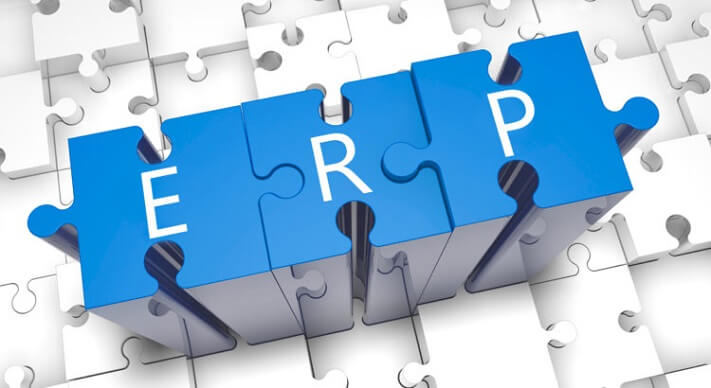 Selecting the Cloud ERP package that does not match
Cloud service providers today offer a range of service levels to ensure the launch, operation and maintenance of the system so that it operates at the highest capacity. However, many managers today lack a thorough understanding about the Cloud ERP system that their business is about to invest. Thus, they face many difficulties during the ERP implementation process.
Specifically, they purchase unsuitable Cloud ERP packages or not strong enough to match with the status and development needs of the organisation, resulting in series of bugs and vulnerabilities after the system goes live. Issues based on ERP cloud service levels can cause the loss of revenue or the incurring of unexpected costs.
Read more: Moving from on-premises to Cloud ERP
Different types of Cloud ERP packages
The first is the theoretical package, also known as 'knowledge'. This package usually provides theoretical basis for business analysis, performance evaluation, business systems research and evaluation, and development path. Because they are only theoretical, these packages are suitable for beginners who are new to Cloud ERP and their business is still in the early stages of expansion.
The next level is the 'core integration' package. These packages include a variety of techniques, development-oriented or operational duties such as data mapping, platform identification, analysis and migration, enterprise systems integration, pre-launch testing and quality assurance, support, maintenance and periodic upgrades. This package is suitable for enterprises that already have a basic ERP platform.
Read more: Why SMBs Find Cloud ERP Increasingly Attractive
Finally, when cloud deployment is stable and the system comes on stream, advanced service packages are often preferred. These type of Cloud ERP packages typically include techniques such as vendor storage, compliance development, BPO analysis, Big Data/data analysis, and mobile integration. This package is very suitable for multinational companies with many branches or subsidiaries around the world thanks to its fast, powerful, real-time information processing abilities.

Things to notice about each Package
In the inception phase, if you have considered a basic "knowledge" package, you will realise that the full feasibility of the Cloud ERP system depends entirely on the IT capability. Therefore, if your organisation invests in it with limited technical resources, the cost to ensure the smooth operation of the ERP system will eventually outstrip the cost estimated earlier.
For the intermediate Cloud ERP packages, the cost will be closely related to the service limits. Once the system has matured and developed, the scalability will become an essential thing. Typically, these packages need to be continually expanded to ensure their ability to adapt to the large-scale development of the organisation.
If scalability has turned into a problem for middle-level packages, it is better to invest in advanced packages. These may include the movement of an operating system from one platform to another, the application of extra analysis, or enhancing a baseline system by developing specific custom code.
Above all, businesses must start with a clear plan based on a multi-year operational schedule and overall engineering capabilities. Each stage in the investment process of the cloud ERP system needs to be closely monitored to ensure that it is getting the most out of the investment.