Cloud ERP is in the limelight in recent years. Internationally renowned enterprises like SAP, Oracle and Infor also take part in the game by announcing their main focus will mainly be cloud-based offerings at least for now.
Read more: Why SMBs find Cloud ERP increasingly attractive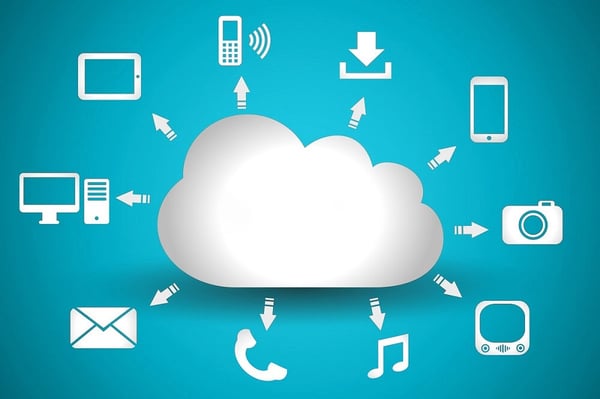 What many organisations may already have is an ERP system that every employee, as well as top managers, have been familiar with for years. Suddenly, this new hype thing called Cloud ERP comes around, offering a bunch of added benefits that are almost too good to be true. Your organisation wants to change, but where should you start? What critical should you consider?
To help make your journey to ERP implementation as less painful as possible, here are some elements to consider prior to making any commitment.
Infographic: A comparison of tier 1 ERP vendors
Factors to consider when transitioning from on-premises to Cloud ERP
Be "cloud" ready
Some functions within your legacy system might already be up and running in the cloud, as such, it is important to determine how "cloud" ready you are and what cloud-based system you are looking for. Aspects such as infrastructure, staffing, company culture, remote accessibility, etc. should be considered when deciding to transition to Cloud ERP.
Read more: Cloud 101 - A quick guide to Cloud ERP
Furthermore, have a "Plan B" ready in case things just do not turn out the way you want it to be and you have to migrate back.
Data transfer and integration
Companies, regardless of sizes, possess an uncontrollable amount of data. These data, both past and current, directly affect the way businesses make decisions. Companies just don't know how much data they currently have on hands until they take a moment and dive into it.
Read more: Rise of CDO (Chief Data Officer) and the growing importance of data
In some cases, organisations choose to purchase selected cloud solutions to fill in for a specific function they are missing instead of purchasing the entire package. However, bolt-on functions may experience issues with data integration. Moving away from on-premises systems requires a deep understanding of data structures; a detailed roadmap and IT strategy with regular data cleanup can greatly help your company.
Infographic: 4 steps to automate enterprise data management
Change management
Cloud ERP is often advertised as a faster and easier solution for the daily business operations. Thus, one common misconception, when embarking on either on-premises or Cloud ERP, is the business processes do not need to change, or employees do not need to be prepared to face such major change.
At the very core, ERP implementation means a change in the way people handle businesses; and the majority of people do not like to change even when they admit it is a much-needed change.
Organisational change management plays a critical part in the implementation of the new system. As a result, CIOs need to invest more time and effort in educating their employees about the solution which could increase pressure on the organisation itself. Use this as a chance to re-evaluate your processes, leverage only the best practices, and eliminate the ones that are no longer suitable today.
Moving to Cloud ERP is a life-changing decision to make. Take a moment to evaluate the above factors and align them with the company's overall goal prior to selecting the most suitable solution for you. Transitioning to Cloud ERP can ultimately change the way you run the business, improve your technology infrastructure, redefine current business processes, and create opportunities in order to grow.
Interested in a cloud-based ERP system? Download our whitepaper to find out now!