In the last post, we have discussed 2 keypoints that you must do before choosing a proper ERP system for your business. Today, we will have a look over the last 3 things should be in your check lists.
Choosing partners wisely
The right ERP partners don't just provide you the best ERP system, but they also provide the most suitable ones, which is why choosing the right ERP partner is critical to the business. Sometimes even people in organisations get confused between what they think they need and what they really need. Additionally, businesses often want to alter the software rather than changing their processes to align smoothly with the software. That can and will lead to unexpected and complicated problems in the future. The right ERP partners will certainly help you reduce the possibilities of these problems as well as save time and effort by reframing business needs, examining business processes and delivering the exact solution for each problem.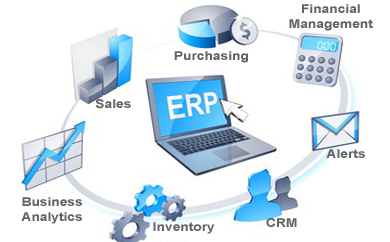 Finding the right partner through networking
We already knew how important it is to find the right partner to have your ERP system to be deployed successfully, but how do you find them? There are thousands of ERP service providers, so it is hard to choose one among thousands without a proper guide.
One easiest way to find the right partner to work with is networking. According to research, peers references are very important and people are more open when talking to peers about their problems. Also, it will be more comfortable for them to share about their good and bad experiences about ERP to each other when they are at the same level. Social networks such as LinkedIn or independent software user groups are some good places for businesses to get feedback and experience from peers to find the right partner.
Do as much research as possible
Again, ERP is not a small system that can be easily implemented and changed. One thing goes wrong and your business strategy, processes, procedures and even customers, suppliers and partner relationships can be badly affected. Consider your ERP provider from different angles; ask them every question you find relevant to have more in-depth information about the new ERP system you are going to deploy. Research about ERP as much as you can before you decide to make a big change in your current business system, and prevent any regret or loss in the future.
Conclusion
ERP is one of the most complex and expensive business applications for every company. Despite the high risks businesses will embrace when using ERP, companies still want to adopt the system into their processes because of the improved information flow and strengthened interactions between marketing, sales, quality control, product processes, supplies and many other areas that ERP provides. However, the adopting process is very hard and may cause critical problems if not be done carefully. Companies need to clearly determine the time and costs as well as choosing the right providers through networking and research, in order to eliminate every unexpected risks that affect badly to the business.
READ MORE: 5 Metrics to measure success of your ERP project
Related blog post